25 inspirational quotes for UI/UX designers

Our favorite design and creativity quotes to spark your inspiration and kick start your next UI design
When you're looking for creative inspiration, where do you turn? Design quotes from UX experts and influential thought leaders help get our creative juices flowing, stimulate improvements in the design process and coach us in UX best practices.
In fact, the right words at the right time can even compel us to take creative risks that pay off. As UX specialist Don Norman once said: "We expert teachers know that motivation and emotional impact are what matter." Oh Don, you legend.
So if you're looking for some design inspiration or wondering what Don Norman, Steve Jobs or Jeff Gothelf would have done, this Justinmind post is the one for you. Read our top 25 design quotes now and boost your design workflow!
Design quotes on discoverability
"A problem well stated is a problem half solved." — Charles Kettering, Inventor and Engineer
"Practice safe design: Use a concept." — Petrula Vrontikis, Graphic Designer and Lynda Author
Check out Petrula's lessons on real-world design and running a design business on Lynda. 
Design quotes on prototyping
"If a picture is worth 1000 words, a prototype is worth 1000 meetings." — David & Tom Kelley, Founder and Partner of renowned Design and Innovation Consultancy IDEO
"A process that is not critically dependent on prototyping is not a UX process." — Julian Caraulani, Senior UX Designer at Samsung
Julian talks power prototyping, smart technologies and holistic design in our interview here. 
---
Don't like design meetings? Create prototypes instead
---
Design quotes on user testing
"I get very uncomfortable when someone makes a design decision without customer contact." — Dan Ritzenthaler, Senior Product Designer at HubSpot
"We tend to be distracted by the voices in our own heads telling us what the design should look like." — Michael Bierut, Partner at Pentagram
"Usability does not equate to a specific number of clicks, taps, swipes, pinches, flicks." — John Morkes, Principal & Founder of Neet UX
"When fixing problems, always do the least you can." — Steve Krug, Information Architect and UX expert
"All life is an experiment. The more experiments you make, the better." — Jeff Gothelf, Speaker and Executive Coach and co-author of Lean UX and Sense & Respond
Read our interview with Jeff for extra Lean inspiration.
Design quotes on user experience
"As far as the customer is concerned, the interface is the product." — Jef Raskin, Human–Computer Interface expert
"If you think good design is expensive, you should look at the cost of bad design." — Dr. Ralf Speth, CEO of Jaguar Land Rover
"The minimum we should hope for with any display technology is that it should do no harm." — Edward Tufte, Professor Emeritus at Yale University
"Typography needs to be audible. Typography needs to be felt. Typography needs to be experienced." — Helmut Schmid, Graphic Designer and Typographer
Get your guide to typography resources here. 
"The trend of design toward simplicity and accessibility in software happened for a reason—simple sells, simple's usable and simple scales." — Rand Fishkin, Founder at Moz
"If there's a 'trick' to it, the UI is broken."— Douglas Anderson
"People ignore design that ignores people." — Frank Chimero, Designer and Illustrator
Design quotes on teamwork and collaboration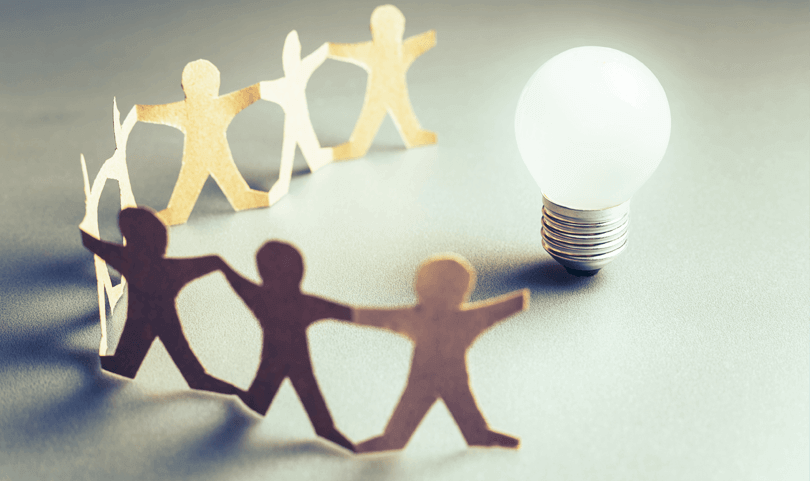 "As you navigate through the rest of your life, be open to collaboration. Other people and other people's ideas are often better than your own." — Amy Poehler, Actress, Producer, and Writer
Design quotes on innovation
"Design is the new basis of competition." — Eric Ries, Author of The Lean Startup
"Don't worry about failure; you only have to be right once." — Drew Houston, Dropbox co-founder and CEO
Learn how Dropbox solves design problems in this post. 
 Design quotes on the UI design process
"You can't wait for inspiration, you have to go after it with a club." — Jack London, Novelist, Journalist, and Social Activist
"Creativity is just connecting things. When you ask creative people how they did something, they feel a little guilty because they didn't really do it, the just saw something. It seemed obvious to them after a while." — Steve Jobs, co-founder of Apple Inc.
"Design can solve society's biggest problems… if we cultivate a love of learning through the design process." — David Sherwin, Ask The Sherwins LLC.
Read our interview with David, in which he talks about aligning design teams around user experience.
"[The design process] is about designing and prototyping and making. When you separate those, I think the final result suffers." — Jony Ive, Chief Design Officer of Apple Inc.
Design quotes on usability and accessibility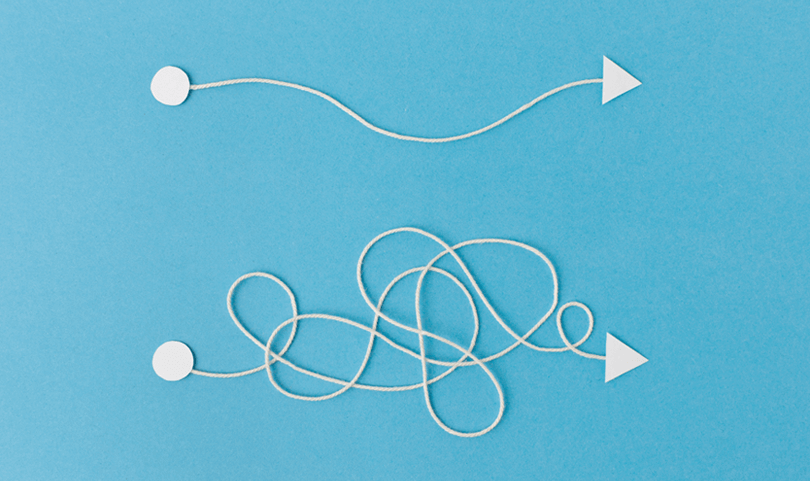 "Clutter is the official language used by corporations to hide their mistakes." — William Zinsser, Writer and Editor
"If anybody here has trouble with the concept of design humility, reflect on this: It took us 5,000 years to put wheels on our luggage." — William McDonough, Designer, Author, and Thought Leader
"Keep things simple stupid!" — Clarence Leonard "Kelly" Johnson, Aeronautical and Systems Engineer (thanks to Francis GG for the great suggestion!)
Feeling inspired? Now's the time to put your creative hat on and start making some waves. Just remember, good design takes time, patience and dedication – it doesn't just happen overnight.
 If you're looking to strengthen your design skills, make sure you're using the right tools. Justinmind offers a 15-day free trial of all its awesome UI design features to keep you busy. Download Justinmind and enjoy now!

FOUND THIS USEFUL? SHARE WITH
Emily Grace Adiseshiah
Emily is Marketing Content Editor at Justinmind
Related Content
Creating a good survey involves a lot of different factors, but what makes a great survey? Check out these examples for serious inspiration!

Find the best tools for UI design, interaction design and wireframe design, as well as some great UI testing and agile management tools.

Not sure at what point a low fidelity prototype turns into a high fidelity one? We shed some light on the topic with some awesome examples.