The Justinmind blog
The voice of UX design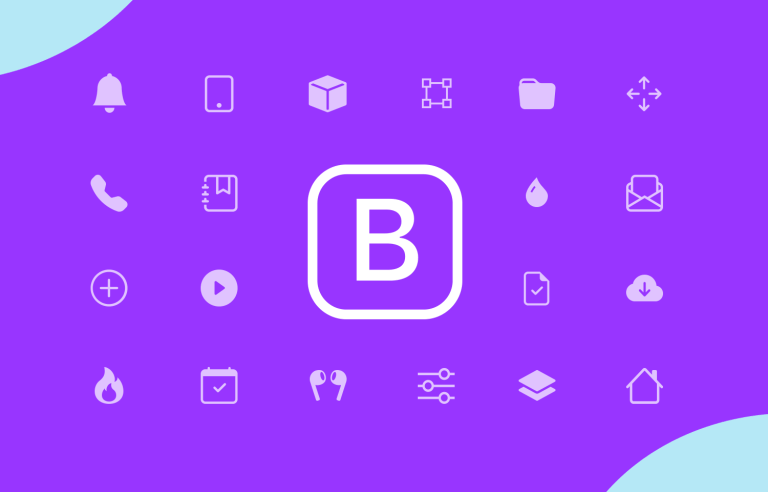 Our new free Bootstrap icons UI kit is here with new icons to enhance your web apps!
Our new free Vuetify UI Components Library is here to tune up the way you prototype your digital products!

Prototype interactive, friendly and powerful UI and UX without the need to start from scratch with Justinmind's Free Primefaces UI library.

Justinmind 10.1 includes updated plugins, Android and iOS UI libraries, and new device frames for more efficient design and real-time simulation of your projects.

Looking for the perfect set of free icons for your web and app designs? You're in the right place! Download our free Font Awesome UI library now!

Justimind's free Angular Material library is the perfect starting point to get your application prototype ready as quickly as possible.

Justinmind 10 is here with a redesigned collaboration experience. Making it easier than ever to share your projects and to collaborate with reviewers and developers.

Designing a website with Bootstrap is quick, easy and will boost your productivity. Prototype 100% responsive websites with Justinmind's Bootstrap UI component library.

Why should you use user personas and how do you create them? Get all the steps to build one, as well as a great example and a list of user persona generators!

There really is no faster way to get started than using a pre-designed web app template that you can tailor to your taste.

Justimind's free MUI library offers a comprehensive and easy-to-use UI components collection that has you covered for any app design you have in mind.

Free Web Wireframing UI library: for fast, functional wireframing

Love our free resources? Justinmind's free mobile UI wireframe library is here to make your work easier!

From updated Apple Watch UI library to interactions with effects, Justinmind 9.9.4 will help you work smarter and accomplish more

Looking for a quick start in a new project? Discover these 37 free practical app templates made by the Justinmind team just for you.

Looking for a quick start in a new project? Explore these 30 practical 100% Free website app templates designed by the Justinmind team just for you.

From iPhone 13 and Samsung Galaxy S22 templates to updated UI kits for both Android and iOS, the new version is all about keeping up with the times

Introducing Justinmind's Material Design Android UI kit. All your Android prototyping needs covered in one UI library.