Top 10 best value design school programs for UX and Interaction Design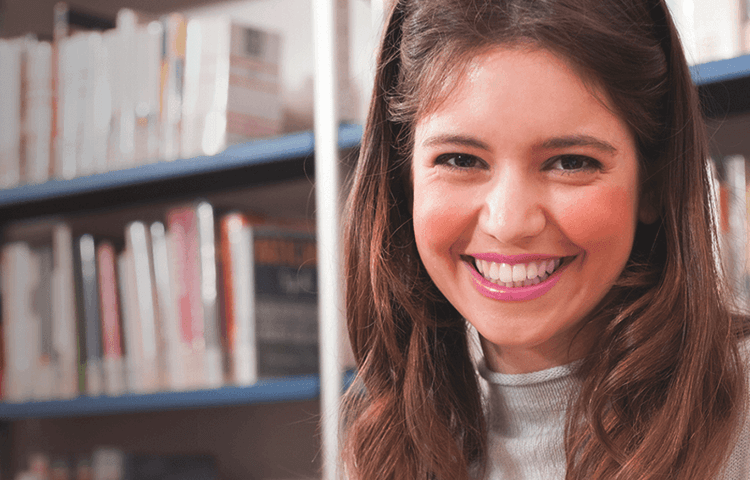 Looking to pursue further study in the field of UX or Interaction Design? You're in the right place! We're ranking the best Visual and UX Design grad and master programs across the US.
As User Experience Architect, Jeffrey Zundel verifies: UX practitioners must be able to understand the needs, behavior and expectations of people who use and experience a product or service that they have designed. Grasping this knowledge often refers to conducting appropriate user research and testing, as well as having real world experience in the realm of user-centered design. But let's not forget that proper knowledge and training are pre-requisites of the majority of career paths. In our decade of design, this definitely applies to budding UX and Visual Designers. On that note, we've made a UX guru-proven checklist of the best value grad and master programs for UX and Interface Design. Check it out below!
"UX design is not just a fascinating field to get into, it's simply good business." Rosie Allabarton, The UX Design Process: An Actionable Guide To Your First Job In UX
At Bentley, graduates are taught that the study of user experience begins with a solid understanding of human behavior, enriched by detailed user research, which leads to product insights and design innovation. The program proposes to tackle the knowledge gap in human behavior and perception to inform product design and ultimately optimize the user experience. Weighted in user testing and research, graduates are enabled to participate in an active learning community.
Program Curriculum/Requirements: There are ten courses in the Masters of Human Factors in Information Design program. Full-time students take three to four per semester and complete the program in one year. Part-time students finish in two to three years.
Stanford's Graduate Design Program is at the forefront of defining the direction of the Design field which is in the midst of a profound shift. Currently involved in developing new transdisciplinary methodologies to address issues such as energy, widespread behavior change, and complex business challenges, Stanford graduates are equipped with skills and mindsets that enable them to assume highly leveraged roles and lead strategic initiatives. Stanford is directing design thinking towards large issues such as the energy issue, bringing about new ideas for affecting wide spread behavior modification through designed interventions which range from a highly personal level to policy.
"We are creating the next generation of designers and thought-leaders who will design solutions to the complex challenges facing industry, society, and our planet." Stanford
Program Curriculum/Requirements: Note that the Stanford Graduate Design Program is taking a hiatus from admissions for the 2015-2016 admission cycle in order to re-envision the curriculum and application process.
---
Download Justinmind prototyping tool and kickstart your UX/UI design career
---
UX Guru, Jaime Levy teaches the UX Design and Strategy grad level course at the Viterbi School of Engineering at USC. Her teaching intends to develop the practice of User Experience Design and Strategy principles for the creation of unique and compelling digital products and services.
Recommended preparation: Basic familiarity with web development and/or graphic design using a digital layout tool.
Justinmind is holding a UX strategy workshop on design hacking innovative concepts into prototypes with Jaime later this year. Check it out here! 
The MDes in Design is considered to be the 'terminal degree in design'. Carnegie Mellon was one of the first programs to offer a master's degree in interaction design. Twenty years ago, the program focused primarily on screen interfaces for computer applications and Websites. Since then, the boundaries between hardware and software, device and user, have blurred considerably – a trend that continues to accelerate. The new curriculum places research within the larger context of the interactions between people, organizations and the natural world.
The complete guide to MDes course descriptions can be found here.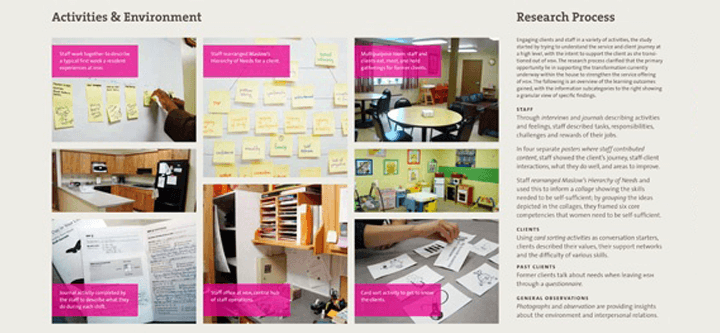 The Master of Business and Science degree with a concentration in User Experience Design trains students in the essential skills needed to design and develop engaging, accessible and usable computer-based interfaces from web pages and mobile phone apps to microwave ovens. Students learn cutting edge methods and practices involved in gathering user information, creative design and interface prototyping, as well as evaluating a wide range of interactive media. In comparison with other HCI masters degrees, there is a secondary focus on the business side of design. Students will gain knowledge in project management, accounting, marketing, business communication, and how to create a business plan and financial decision making.
Program Curriculum/Requirements: Students take 8 courses (24 credits) in the sciences and 19 credits in business. All UXD students are required to complete a satisfactory electronic portfolio of their UXD works as part of the graduation requirements.
---
Try Justinmind prototyping tool today. Free trial!
---
The Master of Design program makes thought leaders, researchers, strategists and change agents out of its graduates at some of the most influential global design organizations. The projects focus on local and global challenges, addressing problems through innovation, rigor, and creativity. Bloomberg Businessweek recognizes IIT Institute of Design as one of the world's best design schools.
Program Curriculum/Requirements: The Master of Design is a two-year, 54-credit-hour degree program. Over 80% of the courses in the program are electives (seminars and workshops) allowing students to customize their program of study. Students can choose courses ranging across communication design, product design, strategic planning, user research, interaction design and systems design.
University of Washington's unique, cross-disciplinary approach to Interaction Design seeks to educate a new generation of designers, engineers and researchers who can successfully combine the creative aspects of design and the study of human behavior with the analytical techniques of engineering. Graduates of the Master of Human-Computer Interaction and Design program will use their knowledge to create innovative products and technologies. This year, the program will be focusing on interface technologies through creating low to high-fidelity functional prototypes through a variety of mediums (paper to video) and computing platforms, including desktop, web and mobile.
Program curriculum: UW's Master of Human-Computer Interaction and Design is offered by four departments: Computer Science & Engineering, Human-Centered Design and Engineering, the Information School and the Division of Design, along with faculty from other UW departments. These four units comprise the award-winning research group known as DUB (Design: Use: Build). More on the core and elective classes here.
Emphasizing collaborative design-led research and a systems-oriented approach to social innovation and service design, the Transdisciplinary Design program was created for designers interested in developing ideas, tools, and working methods to address pressing social issues and the complex challenges of a global culture. Students work in cross-disciplinary teams, consider issues from multiple perspectives, learn from industry leaders, and emerge with a portfolio that showcases design as a process for transforming social relations and contemporary life.
"An academic laboratory in New York City for graduate students seeking to define the next phase of design practice globally." Parsons
Program curriculum: The Master of Fine Arts degree is awarded for completion of 60 credits. A maximum of six credits of graduate-level coursework can be transferred from another institution. Students must maintain a 3.0 cumulative grade point average and fulfill all requirements in a timely manner.
Looking for a collaborative, people-focused and practice-based design program? The MFA in Interaction Design is as much about invention as it is about the everyday. It requires students to be intimately attentive to human behavior and to think more holistically about the products and services they create. It explores the strategic role of interaction design in shaping everyday life, and intends to increase the relevancy of design to business and society so designers can make a difference. The definition of "difference" is something only students know – a personal exploration only they can do – and the program is designed to support that exploration over two years.
Program curriculum: Over the course of study, students will produce a wide range of concepts—from low-fidelity sketches to high-fidelity prototypes and applications—with the same degree of rigor.
IU approches Human-computer interaction from the design perspective. The focus goes beyond simply using technology to solve a problem. It is about creating a technology experience that will be functional, intuitive, and even delightful for the people who use it. Nearly half of the master's students publish original research by the time they graduate. IU is home to a a crowd of graduate winners of prestigious design competitions, including the CHI Student Design Competition and the Microsoft Imagine Cup.
See program requirements here.
---
Of course, this is by no means an exhaustive list of the commendable courses for further study in the fields of UX, Visual or Interface Design – but you can see a more complete list here! Justinmind's Lead UX Designer, Sergi recommends taking a look at Scott Klemmer's Interaction Design Coursera online course: 'design that delights users'.
Apart from considering a graduate course, take some time to find your path in relation to the fields of UX and Visual Design. The UXer's career path can take many different routes, especially with such varied design roles cropping up. Consider exploring your T-shape; your inner-UXer!
FOUND THIS USEFUL? SHARE WITH
Emily Grace Adiseshiah
Emily is Marketing Content Editor at Justinmind
Related Content
Ever wondered what UX writers are and what they do? Interested in becoming one? Also, find a list of UX writing examples and how to get into the industry.

Navigation is known to be the backbone of any app - but how can we make it intuitive and seamless? What patterns are most popular? Read on to find out!

Progressive disclosure is about helping users get invested before getting to the nitty gritty. Read this post to discover a new way to approach complex features!