Getting your first UX design job: Step by step

Getting your first UX design job requires a lot of persistence and hard work. Here are the steps you can take to boost your chances and stand out from the crowd
UX design is booming. The average base salary for a user experience designer, according to Glassdoor, is just shy of 100k.
A quick look for UX designer positions globally shows just over 12,000 companies all looking to hire talent in the field of user experience design. And that's just LinkedIn. Then there's the countless online publications, podcasts, forums and conferences…
It's no surprise. Good UX design can truly transform a company and drive profits through the roof. Take Dulux. It made a decision to invest in UX design when they created the Dulux Visualizer app.
It's an augmented reality app that lets customers see the paint on their walls before buying tins of the real deal. Don't know about you but there's usually a big difference between what you see on the swatch and how it turns out on your wall. Dulux wanted to give customers peace of mind.
The result? A 92% increase in stockist sales and 65% increase in tester paint sales. How's that for a beautiful ROI?
Now you're thinking: I want to create awesome user experiences! A great ambition. We definitely need more people making user experiences that people love.
But getting your first UX design job? How does that work? Don't sweat.
In this post, Justinmind will walk you through this step by step guide and before you know it, you'll be well on your way to landing that dream UX job.
---
Getting your first UX design job is easier with prototyping know-how. Download Justinmind.
---
Step one: Build an awesome portfolio, but don't rely on it
Any UX designer who has hopes of gaining employment should really make sure that their portfolio is solid. That means having relevant examples that demonstrate your abilities as a designer, including your skills with your prototyping tool. Don't put everything you've created on there. Keep it to the point. Chris Do, the well known designer turned entrepreneur, suggests showing 3 sample pieces.
One of the best things you can do in your UX design portfolio is include case studies. This will give you an opportunity to explain how you solve problems, a key ability for any worthy UXer.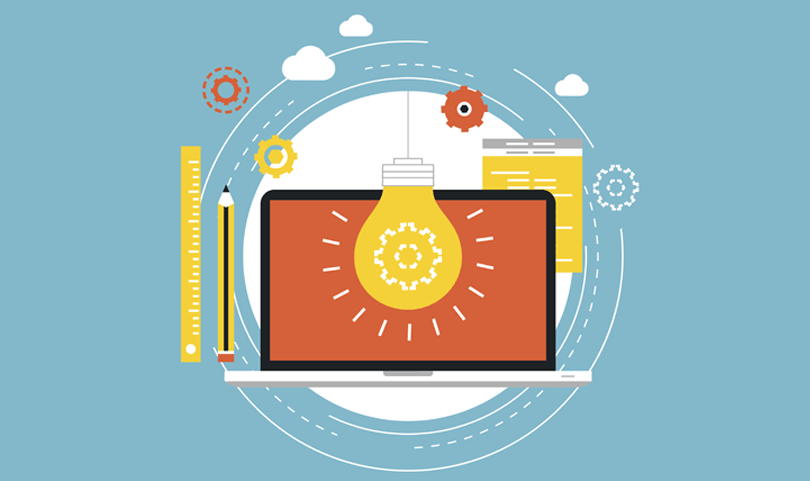 It might be tempting to make sure your work looks really great. Now, that's good. People like things that look beautiful. But solving problems isn't about beauty. With a case study you get to explain how you tackle a problem but also the avenues you went down to get to the solution.
Nick Babich specifically looks for one in-depth case study because from that interviewers can understand the other disciplines that the designer is focused on.
Even though you need a good portfolio, you are much more important that your portfolio.
Step two: Become a practitioner of lifelong learning
People will always surprise you. We live in a fast-changing world and understanding why people do what they do isn't something that can be understood overnight.
Far from it, a good UX designer who wants to get hired should be curious about the world around them by becoming a practitioner of lifelong learning.
But why? Well, let's take at some of the benefits of lifelong learning, according to Science:
You'll be able to cope with a fast changing world (and UX is definitely fast changing!)

Potential to earn more cash

The opportunity to live an enriching and fulfilling life
Aside from the obvious benefits of continued learning, there's a ton of paid and free UX design courses from places like Udemy, Interaction Design Foundation, Coursera and General Assembly. These courses can give you an edge over someone else and make you stand out from all the other experience designers applying for the same job as you and help you fine-tune your skills with key website prototyping tools.
When you demonstrate that you are an intellectually curious, companies view this as a great trait.
Matthew Price, the CEO of Cloudflare, a content delivery network service, said in an interview in the New York Times that when hiring he looks for:
"an incredibly high degree of curiosity — people who just relentlessly want to learn new things and put themselves in new situations — and a high degree of empathy. If people are curious and empathetic, they can learn just about anything.

One of the best ways to tell whether someone's curious and empathetic is to ask them for the questions they have. You can see how their mind works and how thoughtful they are."
Wanna know which cities you should be looking at for awesome UX design job opportunities?
Step three: Develop your problem solving ability
Design, at its heart, is about solving problems. There's no wisdom in that sentence anymore. Everyone knows it. But few people are willing to go out of their way to improve their ability to solve problems.
Solving problems isn't something you need to go and lock yourself in a studio to do either. It can be as simple as volunteering locally. Or you can take a look at your own life and the life of your friends and try to identify any pain points that you're having in your own daily life.
Giles Phillips, Design Lead at Tamr, writes that his four most important skills when looking for a UX designer are:
Instinct for design as a mode for solving problems

Unique background

Curiosity

Motivation to learn
Are there tasks which you do every day that could be automated? What about finding quicker ways throughout your city?
There is ample opportunity to seek out ways to solve problems.
Why is problem solving so vital in UX design? Say you're being interviewed for a position, your interviewer might ask you a question like tell me about a time a project you were working on didn't go as planned.
Sure, the interview wants to know how you turn a negative into a positive but also they're looking to understand how you handle those unexpected changes. How did you solve a problem that presented itself when you least expected it?
Step 4: Become a prototyping pro 
Prototyping is a vital part of UX design. It's integral. You want to use tools because when you eventually get hired, you'll be using tools.
Sure, you can easily get acquainted with paper prototypes or even creating something semi-decent in Powerpoint but in a world dominated by mobile and web apps, it helps to have your arsenal well equipped.
Laura Klein, the author of Lean UX for Startups and principal at Users Know, writes in her book:
"A few people build prototypes in things like PowerPoint or Keynote. These people are wrong.
Prototypes built using tools that are meant for something entirely different are notoriously hard to maintain, and designers who do this often spend twice as much time fighting with their platform as they do actually designing good experiences."
You might be saving yourself a slip of time but getting to grips with some of the industry standard and widely used tools, like Justinmind's app prototyping tool, will help you when it comes to looking for a job. Why? The company won't have to spend time teaching you the ropes of a tool and you can start designing (which is what you're good at!) sooner rather than later.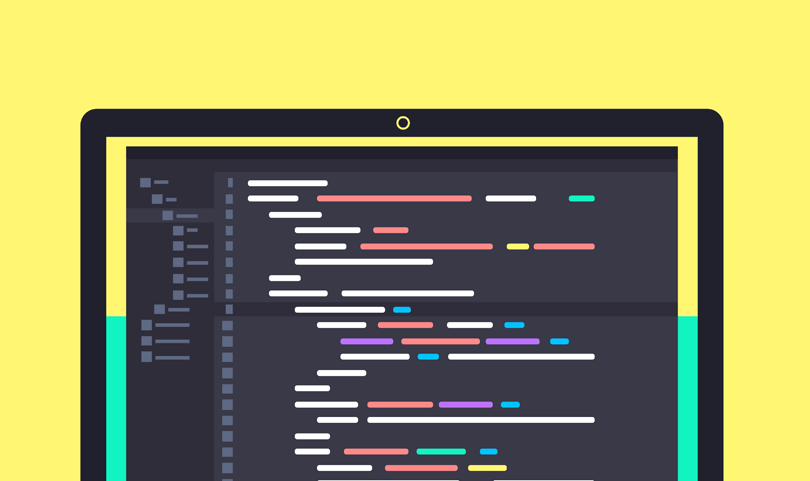 Step 5: Learn to code, if only a little
It makes sense that graphic designers wouldn't learn to code. It makes sense that illustrators don't need to code. But a UX designer?
As technology continues to dominate our daily lives, coding is only going to become an even more sought after skill. We're not saying that coding will be the next lingua franca, but knowing how to put together a simple HTML wireframe is a step in the right direction.
It's worth highlighting that Lydia Dishman in Fast Company, writes that seven million job opening in 2015 required coding skills.
Learning code is not about becoming a full stack developer. But as a UX designer, you will be interacting with multiple departments from marketing and content, to development and design.
Knowing the basics of HTML, CSS and Javascript can help you not only nurture empathy for those in your company but give you enough knowledge to understand technical problems that might arise.
We also recently spoke to some leading professionals in the field of UX design what they thought about the controversial topic of UXers learning front-end development.
Step 6: Adopt a collaborative mindset and seek out connections
So, you've done some UX design courses. You know the difference between a div and a span tag. Heck, you've even rustled up some wireframes and got your head around the wild and wonderful world of prototyping.
Now what?
It's time to adopt a collaborative mindset and seek out connections. That means hunting out local UX meetups in your area. It means joining Twitter and taking part in UX design live chats
Lastly, it means offering your service. That can take the shape of helping someone locally who wants to improve their online experience or inquiring about an internship or simply making yourself known to somebody prominent in the industry.
Networking isn't easy and is a job unto itself.
Brian Sullivan, design strategist at Sabre, writes that networking is a contact sport. He makes special note that you should make your conversations and emails meaningful. There's nothing worse than gossips, busy bodies and schmoozers.
Brian's method for networking in UX?
15 correspondences daily (no email blasts)

10 phone calls with existing contacts

5 conversations with new people
The key to networking is to be someone of service. Inject value and eventually you will be able to extract it.
If you build your relationship to the point that people see you as an authority, trustworthy and dependable then you're making yourself irresistible to your network.
Brian is one of the most connected UX people in the country. Oh, and he's an extreme introvert so the rest of us have no excuses! 😉
Step 7: Don't specialize to soon
Everyone's gotta find their niche. Take marketing. You don't just market your product to everyone. You find out specifically who has a problem so you can market to them. You solve their problems in their language. That's what finding a niche is about — being specific enough and finding a targeted audience.
You can tackle your UX design knowledge in the same manner. It helps to have a general UX overview and have expertise in research and design.
There are definitely clear advantages of being a generalist. For example, you'll have more variety in your line of work and therefore more exposure to problems. But… do you want to be a jack of all trades? If not, then focus your attention to becoming a specialist.
The benefit of becoming a specialist is that you will gain a lot of in-depth knowledge in one area and focus on what interests you most. Because you will have found your niche, you'll be more valuable to companies that need someone who can solve a very specific set of problems.
If you're looking for a job, though, start out generalist and when you have some experience under your belt you can make the decision about specialising.
Jim Ross in UX Matters writes that designers should do what they like. It can be tough to go from specialist back to generalist. And being a generalist can sometimes prevent you from getting deep knowledge of something you love.
If you're not sure which job is right for you in the field of UX design, don't worry. You'll figure it out. And while you're at it, why not compare your current skill set with the skill set needed for all the popular UX design jobs out there?
Conclusion
Navigating the world of UX design is an exciting endeavour. Getting a job in UX requires tenacity, grit and determination.
Hopefully if you heed the advice found in this article, you'll be well on your way to gainful UX employment. Good luck!
FOUND THIS USEFUL? SHARE WITH
Steven Douglas
Steven is the web editor at Justinmind
Related Content
Learning UX design on your own doesn't have to be overwhelming. Check out these UX tutorials and discover new horizons on your own pace!

Here are 20 of the most important UX design principles that you shuold always use when designing websites and mobile apps with examples.

Find the best UX design tools for websites and apps, as well tools for designing user flows, user testing and agile management tools.