Prototyping Wize Money's online banking app with Justinmind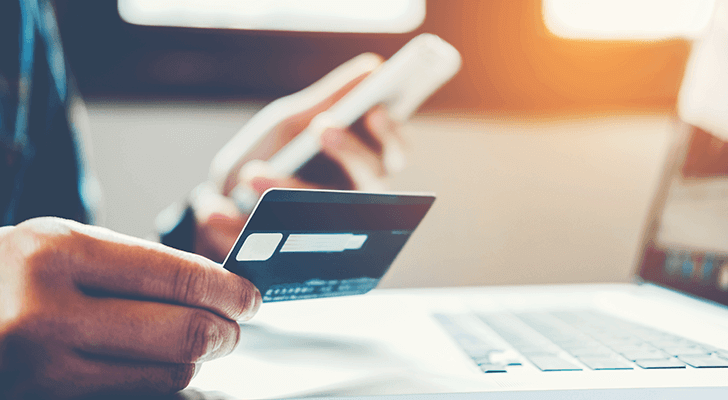 Prototyping the next big thing in online and mobile banking. Founder of Wize Money, Dwight Johnson talks to Justinmind about his ultra-personalized banking app.
With a keen eye for business process improvement and money management thanks to his volatile income as a college student.
---
Prototype innovative solutions in Justinmind today!
---
Dwight is working on a new web and mobile banking service that intends to provide never-before-seen internet banking personalization through in-depth insights into where we, as customers, spend our money. We caught up with him to see how he is working with Justinmind to prototype and validate Wize Money's design iterations.
Wize Money: a new look at internet banking
"Managing inconsistent cash flow is a challenge and the current solutions are frustrating to use and don't work well with fluctuations. So, we are creating a solution that is simple, smart and personalized." Wize Money team
Due to turbulent global financial episodes in the last few years and the ongoing fiscal challenges that many graduates and young professionals are facing, managing our budgets can be tricky.
The team behind Wize Money understands that some of us have unhealthy spending habits and lack the knowledge and/or will power required to budget our money appropriately.
In many cases, this comes down to having an irregular or fluctuating income.
Dwight and team recognize this as an important social and economic concern and are looking to solve it through providing a means to adequately allocate and save money, rather than setting unrealistic budgets or spending caps.
Currently in Beta form, the app prompts users to input their income frequency – be it weekly, bi-weekly or monthly – upon sign up. With smart receipt tracking, users can log their transactions, track their expenditure in real time, visualize spending patterns and save receipts for tax purposes.
But Wize Money's unique selling point all comes down to the enhanced personalization of the app. Users set the amount they want to spend in different categories (transportation, food, bills, saving etc.). Each amount is displayed percentage of their gross income, so that users are always aware of their available budget in each category. The idea behind this is to give users extensive insights into their spending, allowing them to compare and contrast where they're spending and adjusting as needed.
Prototyping with Justinmind: exploring the user interface
As an Engineer, Dwight has extensive experience in various software definition tools but wireframing, mockup and prototyping tools were new to him. He counsels that Justinmind is a complete package, allowing you to jump from sketches and basic wireframes to interactive, high-fidelity prototypes naturally.
With the drag and drop interface, Dwight found our tool intuitive and from within the iOS, Android and Windows Widget Libraries, he found blue print-like pre-built screens that served as an introduction to the tool. Access to the extensive range of pre-built industry standard web and HTML widgets made getting started quick and easy. Starting with an iOS mobile app, Dwight used Justinmind's set of iOS9 widgets, icons and readymade screens to help him design his interface.
Data-driven prototyping
When it comes to online banking, we all know that security is key. Providers need to be able to make apps simple and easy for users to engage with yet powerful and secure at the same time.
With Justinmind, Dwight was able to use the Data-driven prototyping features to import real content and data directly into his prototypes. Justinmind's data operations intend to give prototypes more authenticity. Dwight and team used these features to speed up much-needed calculations, conditions, lists and categories in the mobile app's design.
Design, feature parity and brand consistency
Wize Money's user interface design is headed by Apple Design mentors, allowing Dwight and team to focus on other aspects of the project, including security and interaction.
Nevertheless, with the team being so tight-knit, Dwight is involved in some aspects of the UI design. With Justinmind, he was able to create designs with our drag and drop UI elements and then use templates to reuse content and masters to distribute any changes globally across all the designs. This allowed for brand consistency and feature parity across the web and mobile services.
For instance, in the Wize Money app, the team will be featuring an interactive calendar that will make it easier for users to keep track of transfers across devices. They were able to prototype this feature using Justinmind.
They have built a scrollable weekly calendar. Users manually input transactions to keep them in touch with their spending. A pie chart shows the breakdown of the spending, a bar chart shows the spending trends, and a line chart shows the cash flow and the projected cash flow based on spending habits and trends.
Cross-team collaboration during the prototyping process
With Justinmind's collaborative Teamwork features, Dwight was able to quickly share his designs and ideas with his team as well as potential users, and gather feedback. Thanks to the Sharing features, Dwight sent public links to the Development team so that they could review the work. This made it quick and easy to communicate with the developers, share insights and work across teams to make continuously better iterations of the designs.
Additionally, the team sent out Google Form surveys with a public link to the prototype. They were offering gift cards to people who tested the prototype and gave feedback.
The Wize Money team
The Wize Money team consists of Founder Dwight Johnson, HTML and Data reporter Kevin Lee and iOS Developer Matt Angelini, as well as various mentors in the finance industry.
So what's next for Wize Money? The next step will be to test their Minimal Viable Product (MVP) with 150 user testers. They're planning to offer personalized suggestions to help users reach their spending and saving goals, as well as allow users to set different financial goals, notifications and alerts based on location, and cash-flow analysis to determine optimal payment dates.
As always, we'd love to hear your Justinmind story! Get in touch now!

FOUND THIS USEFUL? SHARE WITH
Emily Grace Adiseshiah
Emily is Marketing Content Editor at Justinmind