Justinmind prototyping tool for enterprises: Tieto

Justinmind enables a smooth prototyping process with its teamwork features and allows for excellent simulations.
The case study we're publishing today will show you how one of the largest IT service companies in Europe is taking advantage of these features. Markku Lukkarinen, Senior Consultant in User Experience at Tieto (Finland), kindly shared with us his experience. For his daily work that includes, among other things, web prototyping, mobile prototyping, software prototyping, he uses Justinmind.
"I've been around in this business for nearly 20 years. I have used and tried out most apps out there, even the ones that came before the prototyping buzz of recent years. From this experience I know that you want to find such application that can cover the majority of tasks thrown at you. It needs to be easy to use, flexible and yet highly capable. Most of the tools around wouldn't fit the bill as Justinmind does".
Provide your audience with a complete experience early on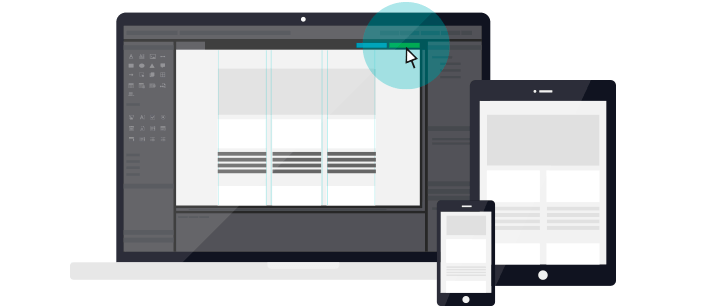 For any company that produces apps and websites for its clients, one of the risks is that after weeks or months of hard work the intermediate product releases may not meet the client's expectations.
"The old way was that someone drew up static layouts of some key pages. If those layouts were approved, developers would start working on the code, taking several weeks before something functional could be presented to the client. If the client wasn't happy about these first glimpses they finally saw, then there were costly problems ahead"
With Justinmind these risk factors can be greatly minimized. One person or a small team can easily produce a fully functional prototype that lets the client see and experience a coherent model of the app or website early on. All the kinks that there might be can be ironed out efficiently at this stage, thanks to Justinmind's state-of-the-art tools and widgets, and its fantastic collaboration system.
"Design and functionality should not be separated, but rather refined together, preferably within one single tool. Justinmind offers exactly this; a good design environment with outstanding prototyping and collaboration features in one package".
---
Download Justinmind today to supercharge your prototyping process!
---
In big projects, the prototyping process can get quite complicated if there's not enough coordination, and if the right tools are not used to enhance teamwork. Also, according to Markku, you always need the input of another person: collaboration is crucial in any project.
"Let's think of all the times you're getting close to your desired output but you're just dried up. Then someone comes in suggesting a small change and suddenly everything makes sense."
Markku started using Justinmind four years ago and he confirms that the tool changed the way he worked. Markku mentioned specifically the hi-fi simulation and sharing features that, according to him, are Justinmind's strong points. Let's see how.
The importance of sharing features and hi-fi simulation at Tieto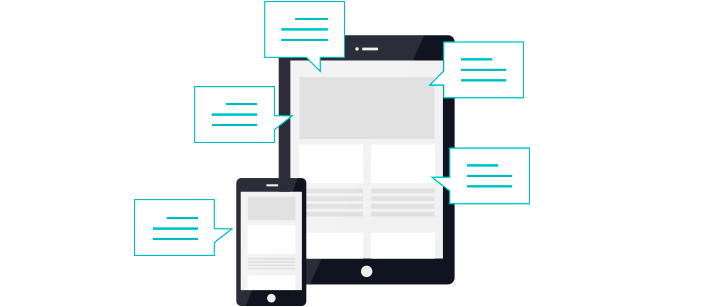 The simulation and sharing features are crucial to the app or web prototyping process, and Justinmind can also claim an efficient review management and commenting system, all in the cloud.
"I can share the prototype through the cloud with my colleagues and clients, and get their feedback, and then quickly do the requested changes and put it back to the cloud to let the clients see it. They are so happy when you do that".
Justinmind is designed with modern mobile devices in mind. The internal simulator allows you to preview in a real device, including pinch, scroll, and other native gestures. The simulator is also a handy tool in meetings to present device prototypes with ease. No need to plug in your actual Apple or Android device to the display, just press F5 and the simulator wraps a device mockup around your prototype.
When you are ready to share your prototype with your audience, you can upload it to Justinmind's cloud server, and let reviewers explore your prototype at their own pace. The server emails the link to your reviewers who can then perform hi-fi simulations of your prototypes in all web browsers and in actual devices, like Apple or Android.
Recently, Tieto was in charge of a huge ticketing renewal project for HSL, the Helsinki public transportation company. The project involved combined hardware and software solutions for various ticket vending machines, driver's machines, websites and all the backend systems. Markku and other people from the team were in charge of the concepts and prototypes. It was just when Justinmind introduced the Teamwork features, which enabled them to work simultaneously as a team over a single prototype.
"That had a big impact on our efficiency, since each person was producing content at the same time. Of course Justinmind's core features alone gave us a huge advantage. We weren't making prototypes for your usual platforms like iPhones, Androids or Windows. We were making totally customized touch-UI's for a range of unusual devices. The flexibility of Justinmind made all of this possible".
 The prototyping process at Tieto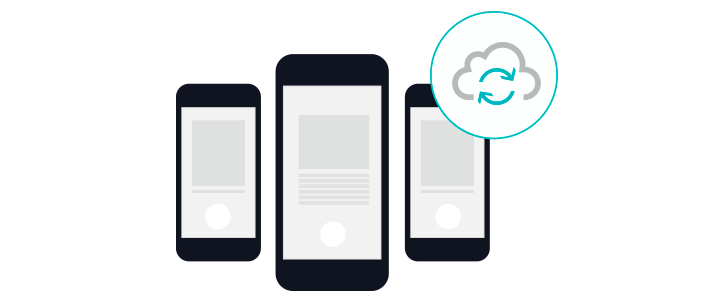 Generally all the projects Markku works at start with a field study. The process then goes on with a workshop with the customers, where Markku shows a preliminary wireframe made with Justinmind and, at the same time, keeps on drawing with the tool and present the clients with their ideas in real time. This immediacy makes Justinmind an extremely efficient tool.
The prototype can be reviewed as many times as wished and the published shared versions can be replaced with new ones, so that the rest of the team can easily keep track of changes and comments occurred during the workshop or as a result of it.
Then, after further fine tuning and presenting, the final phase is reached and a sort of expert review takes place. At this point, depending on the type of project, the prototype is tested out with end users too, always thanks to the great hi-fi simulation features of Justinmind. Finally, it is presented to the front-end developers through the cloud, from where they use it.
"As much as developers like specifications, they love using the prototypes from the cloud. Specifications have their time and place but nobody wants to rely solely on hundreds of pages of specs. A working prototype is like a light in darkness".
As we can see, at Tieto they use Justinmind from the beginning to the end, defining a smooth collaborative prototyping process. A process that now can also happen directly on your server, with Justinmind Enterprise.
"I really can't stress enough how happy I am with this software, it totally changed the way I work", he says.
And his enthusiasm for Justinmind goes beyond the simple praise. He has often pushed for features to be included in the tool, thus contributing to improving our product. This is collaboration too, and here at Justinmind we really appreciate your collaboration and feedback to keep growing. Try out Justinmind with your team and tell us about your experience and how we can improve further. We're all ears!
FOUND THIS USEFUL? SHARE WITH
Daniela Castrataro
Daniela is Content Editor at Justinmind