Prototyping at digital design consultancy Foursevens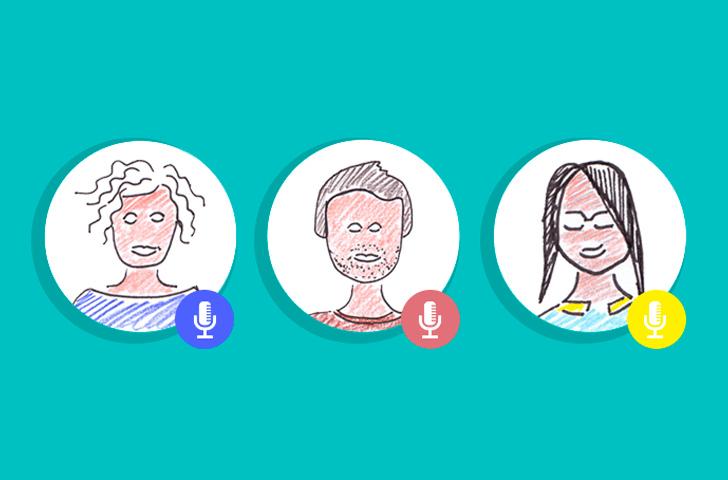 Digital Design Consultancy, Foursevens, is remodeling the traditional documentation process for software development with interactive prototype with Justinmind.
This week we chatted with Foursevens to talk about prototyping with Justinmind in their unique workflow. Foursevens is a Belgian Digital Consultancy that defines and builds innovative, digital solutions for large scale companies and public organizations.
---
Achieve the perfect workflow with the Justinmind prototyping tool!
---
Founded 4 years ago in Antwerp, their business objective is to create and deliver custom and complete websites and mobile application solutions in response to the individual user needs of their customers, from ideation to delivery.
The majority of their work lies in sophisticated mobile banking apps and responsive web projects, with their customers spanning the financial, public, education and medical sectors.
Hi guys, thanks so much for talking to us! So, who exactly are we speaking to?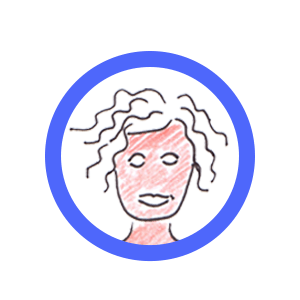 Ines Vanlangendonck
Managing Partner of Foursevens and self-titled restless innovator.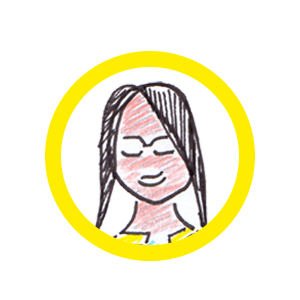 Djoeni Gielis
Digital Analyst at Foursevens, specializing in Digital Business Analysis and Wireframing.

Jan Bruyninckx
 Digital Analyst at Foursevens. He focuses on Prototyping, Mobile Analysis, Cross-device Analysis and Preproject Research.
Foursevens is based in Antwerp, right? What's the creative community like there?
Ines: They drink a lot of coffee in Antwerp! The community is vibrant and there's always a lot going on. We have an office in Brussels as well, as the majority of our clients are based over there. There are certainly a lot of design consultancies working on mobile and web popping up in Brussels, Antwerp and Gent.
Do you feel you are unique in the Design Consultancy space?
Ines: We try to move away from the more traditional technology consultancy. We've noticed that the old way of document-focused project processes, through lengthy documents and complex diagrams, just doesn't work for the type of projects that we're involved in.
When we start working with a client, we like to speak to all the different stakeholders involved to get a better insight into their needs and requirements before we offer any kind of solution.
We have our own, unique approach to meeting our clients' business requirements and expectations, including the technical possibilities, time frame, and budget. We build and deploy these solutions and then we get them live. Prototyping is the gap-filler in the design process.
…but it seems like we all drink a lot of coffee though 🙂
We've had a look at the Foursevens blog. Can you tell us about the life cycle of the analysis document?
Ines: Sure! So, as mentioned, we've departed from the classic way of working on analysis projects. A part of this means that we avoid document creation, especially long texts that we don't feel serve much purpose in the grand scheme of things. Of course, there are times when something needs to be written down, but there are other occasions when we are able to find more unique ways of designing and presenting our findings and solutions.
We work closely with the Business side and through sketching and prototyping, our design solution strategies are fully matured so that everybody—that is the designers, digital analysts and stakeholders—fully understands what we want to build. Then, we'll present our ideas to the developers.
 "Analysts talk to business people and IT people. We join them around great ideas. Not around long documents." (Ines, Foursevens)
---
Download Justinmind today and upgrade your documentation process!
---
How did you get started with Justinmind?
Ines: We've worked with prototyping tools from the beginning at Foursevens. We have always tried to keep up with the new tools and trends that have been cropping up and we're really happy to have found Justinmind!
How do you find the Justinmind learning curve?
Ines: We find that the platform is very easy to use and really helps you to reach your goals. It's very intuitive!
Djoeni: Both Jan and I have been using Justinmind for around 6 months. If you're familiar with other prototyping tools, it's easy to get the hang of Justinmind. I've found that the best way for me to learn, is to play around with the user interface, just learning the basics. When I need to learn how to perform a specific action, I use the tutorials and videos, as well as speak with other users in the Justinmind community forum, and the Support portal.
Jan: It's very easy to use, and when you want to do something more specific, the tutorials are very helpful. There is also a lot of information about the tool online. Once, I had an issue with the prototype I was creating with Justinmind and I contacted the Support portal for guidance. They got back to me almost immediately and it turns out that the problem had already been fixed in the new release 🙂
We understand that, in your line of work, communicating with stakeholders is particularly important. Does Justinmind play a particular role in this capacity?
Ines: Yes. We often work with our customers at the early stages of the design process that we call that the 'Project Prep'. The ideas we work on are critical parts of our customers' digital strategies and therefore highly sensitive.
We tend to share our prototypes using the Justinmind public link option, with private settings, so that the stakeholders can view and edit the designs and give their input. This allows us to keep a tight grip on who has access and who doesn't. Some of our customers still need to warm up to the idea of prototyping in the cloud. This is where the password protection option in Justinmind really comes in handy.
Once you've set a password for a specific prototype, only the reviewers who have been notified of the password will be able to access the prototype, and our customers appreciate this added level of security.
How does the Justinmind platform fit into your workflow?
Ines: I present the prototypes to our clients. What has proven useful with customers is that I can send them our designs and they can view them and make comments offline—which Justinmind really excels in above other tools. This is so helpful for us to distribute our work.
Djoeni: In my work, the templates are really important. I can configure my templates for each screen within the same prototype and link them together. For example, with the menus, I can make them match in all of the screens by changing the templates. In other tools, you have to change the individual components in every screen, which can be very tiresome.
Jan: For me, it's that Justinmind provides more than just clickable screens. It's really easy to put some intelligence behind the screens.
I have experience in coding, which gives me an advantage, but is not needed in order to work with the tool. You can simulate your prototypes on multiple devices and the responsive design features of the Justinmind platform help me a lot when I need to scale designs for multiple devices and screens. And if you want to view a prototype on the device, you essentially have an application on your phone—the reality-factor is just so real.
"The high-fidelity aspect is very very good—sometimes even too good for me. You can view the whole application in the prototyping tool" (Jan, Foursevens)

Justinmind: Thank you all so much for taking the time to talk to us about your experiences with Justinmind! We're thrilled that our prototyping platform has helped you to communicate your digital design solutions to your clients 🙂
We're always looking to improve our platform and take all feedback on board. If you would like to share your Justinmind experience, please get in touch at jim.info@justinmind.com.
FOUND THIS USEFUL? SHARE WITH
Emily Grace Adiseshiah
Emily is Marketing Content Editor at Justinmind