Which UX job is right for you?

Thinking about a career in UX? Read our comparison of UX jobs and UX salaries to help you decide what's right for you
The needs of web users have become a driving force in digital design. And with more companies taking up user-centered strategies, UX jobs are in high demand.
But with user experience now permeating every aspect of the design process, there's a greater variety of UX jobs than ever before. UX/UI designer, user researcher, information/UX architect, front-end developer – the mishmash of jobs can be overwhelming.
To help you make sense of it all, Justinmind has pulled together a list of the top UX jobs and how they compare – as much in terms of UX salaries as job descriptions and skill sets 😉 It's time to get informed. Read on to kick-start your UX career today.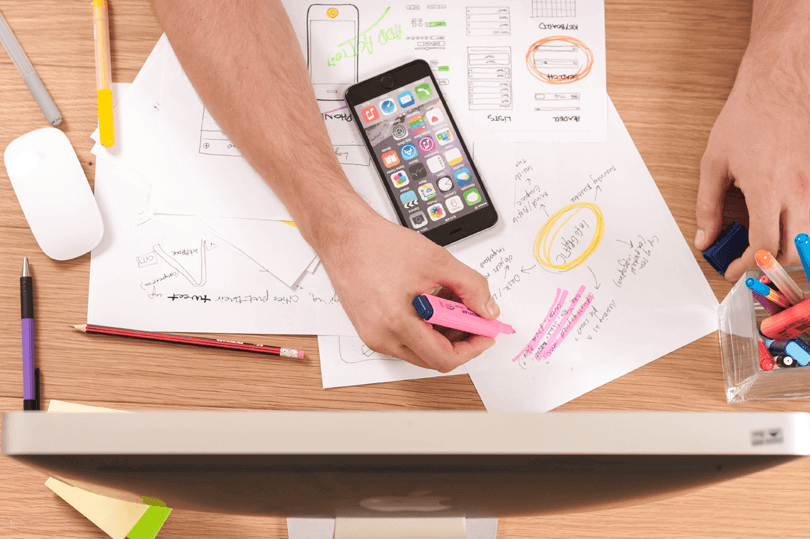 UX jobs: the UX Designer
This is the big daddy of UX jobs. The user experience (UX) designer is in charge of designing the interactions between users and products, brands, and layouts of interfaces. 
There are several variations of the role of UX designer, often including duties performed by product and experience designers. However, the UX designer's main goal is to identify and understand the end user's behavior, pain points and expectations in order to design digital solutions that enhance those expectations.
Typical deliverables include wireframes, prototypes and a/b testing results.
The UX Designer skill set
User-centered design thinking

Interface design skills – create wireframes and prototypes to produce the visual and interactive UI elements

Facilitate service design – customer experience mapping and information architecture awareness

Identify salient points and synthesize information – leverage frameworks, patterns and best practices
Ability to visualize solutions before one is built by brainstorming ways of measuring progress and success
Having empathy is also an important part of being a UX designer!
Av salary in the US: $70k
---
Download Justinmind to boost your UX career today
---
UX jobs: the UI Designer
Whilst UX designers focus on enhancing user expectations, UI designers are more concerned with the look and feel, the presentation and interactivity of a product. They focus on making web pages and mobile app screens more useful, accessible and delightful.
Essentially, they take the UX designer's wireframes and prototypes and make them usable by building out the interaction. Their goal is to enable the user to navigate around the interface with the least amount of friction. Read this interview for more UI UX insights.
UI designer deliverables include mock-ups and visual UI elements such as icons and buttons.
The UI Designer skill set
Graphic and visual design – Photoshop, Illustrator and Sketch expertise

Visual design skills – an

eye for layout, typography, attention to detail and color use is a must

Product thinking and s

ensitivity to user-system interaction

User research
Experience in presentation layer development, human factors studies, information architecture or computer science is also a bonus.
Av salary in the US: $85k
UX jobs: the Interaction Designer
The Interaction designer specializes in how the user interacts with a product in order to achieve their goals – for instance how they respond to a subscribe pop up. Gillian Crampton Smith's 5 dimensions of IxD will tell you more.
IxD deliverables are mid-fidelity wireframes and interactive prototypes.
The Interaction Designer skill set
Expertise in developing connected UIs as part of end to end consumer experiences using wireframes and prototypes

Skills using Sketch, Zeplin, Justinmind, and other common creative and collaboration tools

Experience in front-end development is a plus but not necessary

Some experience with visual design
Av salary in the US: $77k
UX jobs: the User Researcher
The user researcher's job is to observe and interview people who represent potential product users. They look for weaknesses and potential errors in the product through tasks such as observation techniques, task analysis, and other feedback methodologies. Read more on the different kinds of user research techniques here.
Their findings are used to improve the product design before developers create the end product.
User research deliverables may include also include user personas.
The User Researcher skill set
Design ideation, process and strategy thinking in order to devise a plan to solve a given problem

Unbiased research skills – the ability to talk to people simply to understand them, rather than get them to validate what you think they want

Empathy and communication skills

Ideation – identifying all the possible ways to solve the problem
Av salary in the US: $103k
UX jobs: the Information Architect
The Information architect (IA) is in charge of turning business and technical requirements into visual representations that can be presented to stakeholders, end users during testing and the product team during the design process. It's one of the most important UX jobs around.
The IA's focus is on helping the user understand their surroundings by defining the UI's usability and navigation systems and hierarchy. Their day to day may include assessing existing sites and systems to evaluate their usability, usefulness, visual design, content, and branding.
Their deliverables include wireframes and user flows. Learn more about creating user flow in your interface design process here.
The Information Architect skill set
Expertise in creating web and app interfaces

Understanding of UX, web design and development concepts

Working knowledge of web-based and mobile app programming and social media technologies such as Justinmind and WordPress

Experience in business process improvement and knowledge of business intelligence tool-sets

Strong visualization skills with the ability to clearly communicate, in writing and orally

Stay on top of current design trends and new technologies
Av salary in the US: $93k
An alternative to the Information Architect is the UX architect. As Creative Bloq has it, the UX architect provide "proactive UX expertise and evangelism to their project teams", and their skill set involves an awareness of brand, technology and strategy as well as content and psychology.
Av salary in the US: $85k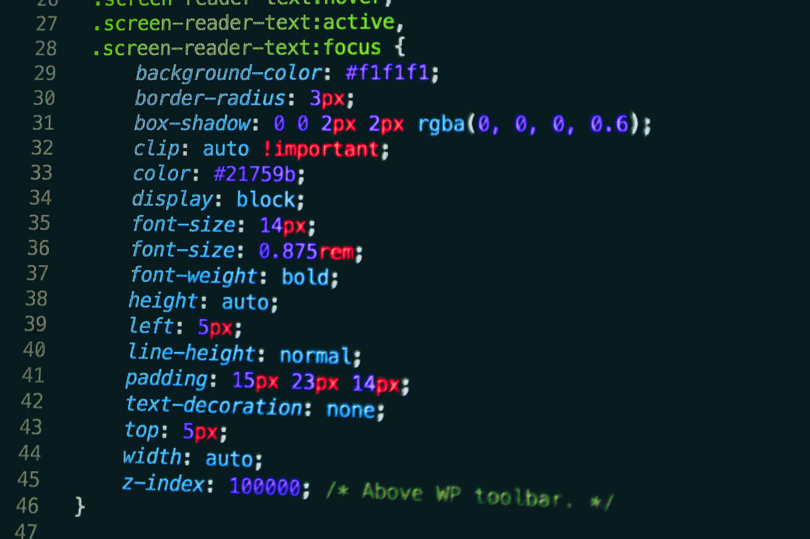 UX jobs: the Front-end Web Developer
Although front-end may seem far from the user experience, it is actually one of the most important UX jobs. Essentially the front-end developer is responsible for keeping websites and apps running smoothly. No matter how hard the design or research teams have worked, it's up to the front-end developer to keep things ticking along.
Their day to day involves maintaining and troubleshooting the client-side scripts and codes needed for interfaces to look and function the way they do. Explore how front-end works with the design team in our website redesign project here. 
Front-end developer deliverables are HTML, CSS, and Javascript code within interfaces.
The Front-end Web Developer skill set
A mix of technical and production skills -front-end needs to be fluent in HTML, CSS and Javascript for most site and app maintenance

Knowledge of back-end coding languages is a plus
Av salary in the US: $76k
Which UX career is for you? The takeaway
So what are you? A UX designer, a user researcher, a front-end developer? Perhaps you're a part-designing, part-coding unicorn!
Once you figure which of these UX jobs is for you, it's time to get some experience and qualifications. And remember, no matter which UX path you end up taking, all of these jobs provide a service to the user. After all, that's what we're here for – the user!
FOUND THIS USEFUL? SHARE WITH
Emily Grace Adiseshiah
Emily is Marketing Content Editor at Justinmind
Related Content
What are agile user stories and who are they for? Find everything you need to know, including how to write one in this guide.

Find out how this basic yet powerful technique can help organize your team and boost your product's UX. Discover useful tools and books to help you get it done.

Two different documents with similar goals. Discover the differences and which one you should be using for your next feature design.