How to transition from UI to UX designer: 7 career tips

Want to level up your career and give it a new direction? These 7 career tips will make that transition from UI to UX designer a cakewalk
You want to change career but you're not sure where to begin. Are you wondering what to learn? What skills do you need? Is there a manual for this?
Relax. You're not the first UI designer to make this leap and you won't be the last. Justinmind's rustled up these 7 career tips on how you can successfully make that transition. Let's get into it.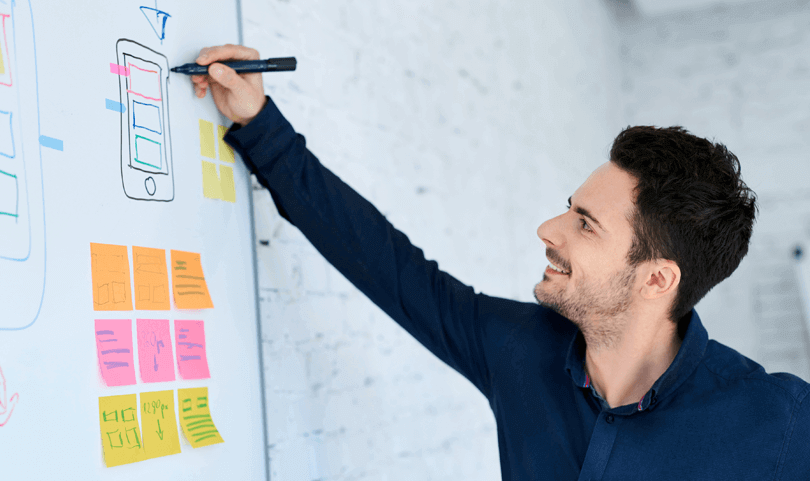 Decide UX is what you want to do
UI and UX on the surface seem very similar but there are differences between them. A UXer ensures that the experience is consistently good from start to finish. The UI designer focuses on experience through the prism of graphical elements. It's easy to see why some people confuse UI and UX design, but in reality they are two mutually supporting disciplines. Let's blame the internet's love affair with acronyms for the confusion. 
UX is growing in popularity. It looks like a ton of fun (and it is) but not every UI designer is cut out to be a UX designer, or wants to be one. They require different skills, which we'll touch on.
That's why you should research the field extensively. Ask yourself why you want to make this change? It is because it's popular or because fundamentally you want to defend the users and create awesome experiences? Are you more interested in the psychology behind a user's behaviour or creating an accessible interface design?
To get a feel for the type of thinking involved in UX design, there are 5 starter books you can read. These books will act as an introduction to user experience design and give you a better idea of what it all entails.  
The Design of Everyday Things – Don Norman

Prioritizing Web Usability – Jakob Nielsen and Hoa Loranger

About Face 3: The Essentials of Interaction Design – Alan Cooper

Communicating Design – Dan M. Brown

A Project Guide to UX Design – Russ Unger
The great thing about coming from UI to UX is that even though it requires a new skillset, there's still a transfer of skills. You'll be familiar with design tools. You'll have an understanding of usability and accessibility. These are good qualities to bring to the UX table.
---
Upskill your way to a new career. Download Justinmind.
---
Take an online (or offline) course
A good foundation in UX can be the springboard to a new career. There are many courses you can choose from to help you get there.
If you'd like something slow-paced and done at home or you'd prefer to sit in a classroom with other students there's something for every style of learning.
The beauty of so many courses being available is that no matter your budget, you're guaranteed to find something suitable.
When it comes to online courses—or even courses at universities and institutions—the highest price doesn't always mean the best quality.
Do your research. Ask around on Slack or Twitter and find people who have done the courses you're interested in. You can get valuable information from them like how the course is structured, whether it was beneficial and if it helped them get a job as a UX designer.
Get started with these 10 courses for UX designers.
Develop empathy for the user 
UX design is user-centred and requires practitioners to be empathetic and self-aware. To build empathy, try:
Listening more than you speak

Avoid making assumptions

To be present

To put yourself in the other person's shoes
Claire Rackstraw, nurse turned UXer,  in CareerFoundry writes that in order to successfully build a rapport with patients and their families, she needed to empathize with them.
She goes on to say the best way to get there is through observation. Watch people interact with your design. Soon you'll see what works for them and what doesn't.
Learn about statistics and analytics
UX design features a lot (no, really, tons) of user research. Good UX design does, at least.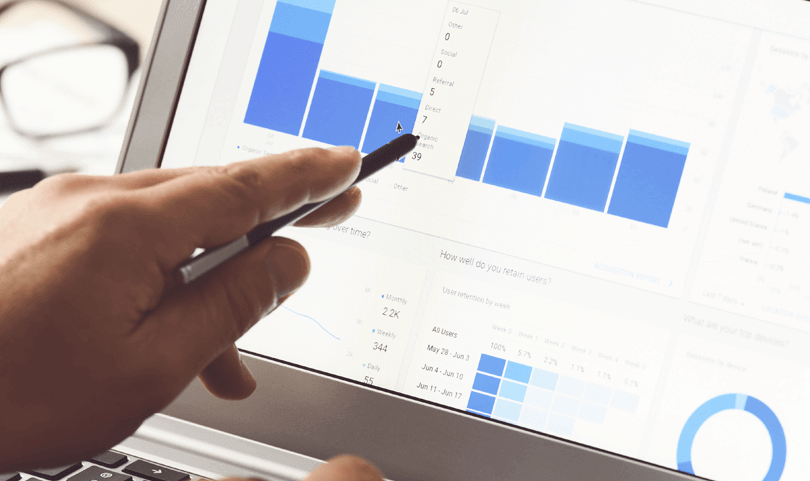 Companies that understand and value user experience design will have a budget for research and testing. That's how you learn about who is using your products and services and how you make them better. Without research, well… actually, let's not go there.
If you're a UI designer, you might shy away from this sort of thing especially if it isn't something you're familiar with using. Your heart and soul may have gone into that user interface design but if the numbers are stacked against you, it's time to give the UI a reshuffle.
Having a design critiqued is essential in UX because if it doesn't work for the user, the design has to be reworked. Detaching yourself from your creations is vital and so is learning to take criticism.
Lynda.com and Skillshare have a ton of resources for brushing up on these skills, so you don't have to go very far to get your knowledge up to scratch.
Stock up on soft skills
Leow Hou Teng makes an interesting point in UX planet. He argues that UI designers are faced with upskilling every time there's a new design tool on the scene. But UX designers have timeless, transferable skills that can be applied in other fields.
He writes "UX skills can withstand the test of time. Soft skills honed through user research, collaboration with stakeholders, etc, are transferable to future jobs."
It's Leow's belief that UX is a more holistic approach than UI design. Granted, UI designers have soft skills too. But the nature of user experience means that UX designers often have to rely on these soft skills more often.
Network like there's no tomorrow
The old adage of it's not what you know, it's who you know rings true in UX design as it does anywhere else.
The value of networking, even if it's virtual on a platform like Slack, can't be understated.
Through networking, you can find mentors to guide you. You can ask questions and get advice. You can offer your own expertise to people who need UI design help. You can create successful collaborations with potential entrepreneurs. You could even swing a position shadowing a UX designer to get a real-life feel for the job. There is no limit.
But you have to put in the work. You can't swan into a Meetup and expect that cushy UX job to fall into your lap. No, no. You have to really work. That means being genuine with the people around you. Helping them without expectation. Building relationships based on mutual respect.
UX jobs are in high demand (psst, check out these 5 cities hot for UX jobs). When a design lead is hiring, how do you come top of mind?
Join Meetups and attend them (better yet, start your own Meetup!)

Make the effort to connect in real life with people

Offer your help when you can

Share what you're working on

Write about your experience and expertise
Those five things will demonstrate that you're someone who's got passion and is engaged in what they're doing.
How to transition from UI to UX designer – the takeaway
The leap from UI designer to UX designer isn't massive. You can do it with a little work and some grit. In fact much of what a UI designer does can be applied to UX design.
All you need is the motivation to make the change. Then put these 7 tips into practice and you'll be well on your way. Good luck.

FOUND THIS USEFUL? SHARE WITH
Steven Douglas
Steven is the web editor at Justinmind
Related Content
Guide to list UI design: principles and examples

How important are lists in UI design? How much do they affect usability and what's the best way to design them? In this guide, we'll explore the elements that make up a great list UI design and look at some inspiring examples!

Shopping cart design: patterns for better conversion

Shopping carts are a key part of any ecommerce. But what makes a shopping cart good? And what can we do to improve its conversion? Read on and find out!

Hotel website design: 13 stunning examples

Hotel website designs require two fundamental qualities: they must be attractive and usable. Great designs can leave a positive impression on the client before they even arrive. In this post, we've rounded up 13 examples of hotel website design done right.