11 experts reveal how prototyping boosts product design & development

Ever thought about prototyping a product? Product managers and UX teams from top enterprises tell us how prototyping tools help them solve software application design problems
IBM, Ericsson, Airbnb, Dropbox. All companies producing software applications that are changing the way the world does business. But even for these big players, product design and development is far from simple. Product developers and managers at the world's top enterprises face the same problems as product teams in smaller outfits – managing uncertainty, validating propositions, communicating design ideas to non-designers, garnering insights from data and feedback.
We wanted to find out how prototyping tools help hugely successful product teams manage these common challenges. So Justinmind asked everyone – from the likes of Buffer right through to NASA – how interactive prototyping helps them build better products and stay ahead of the software application definition game. Here's what they told us.
What role does prototyping play in your company?
Ryan Sloane, Product Manager at Code.org – Early interactive prototyping
We like to move into prototyping as fast as possible here at Code.org. We will often start out with some sketches and light design explorations, and then we like to iterate on interactive prototypes when we can. Many of our engineers have a 'product-eye' and can work from a literal napkin-sketch to get a first version working. From there, we love to get into a classroom if we can.
Read the full interview with Ryan
Doug Powell, Distinguished Designer at IBM – Integral prototyping
Prototyping is essential; it's one of the core principles of our Design Thinking framework. Not just prototyping, but prototyping at as low a fidelity as you can, as early as you can. And also not thinking of prototyping as a separate activity: our teams are prototyping all the time, not in a specific part of the process. It's integral.
If we're doing user research, we prototype in the lead-up, we share that prototype with the user, we learn from how they interact with it, what they say about it, how they behave, and then we respond to that immediately by creating another prototype. That's how we work.
Read the full interview with Doug
Katie Dill, Director of Experience Design at Airbnb – Gradual prototyping for user testing
The testing process is done in a number of stages through the design process. In the very beginning when we're just trying to understand what's possible, we might do a research session to understand user needs. Then when we have an idea we might put together paper prototypes, or really lo fi digital prototypes that maybe are more smoke and mirrors than real code, just to get people's reactions. That helps test assumptions.
And from there, once we are starting to develop higher refined ideas, we put real working prototypes in front of users to get reactions. Once we understand how they respond we'll build it out, then we might do an AB test shared with something like 50% of users, and that way we can see the difference in user experiences. If it looks positive then we will roll it out to everybody.
This process might vary depending a scale of the change: if we're overhauling a whole section of the product – let's say we wanted to change our whole search experience – we would go through all the stages just mentioned; but if we just wanted to change a color or a button, we will skip many of those steps.
Read the full interview with Katie
---
Download Justinmind today and prototype world-class products
---
Anisha Jain, Design Manager at Dropbox – Prototyping as a communication tool
Prototyping at different levels of fidelity happens in every phase of product development at Dropbox. It's an important communication tool, as well as a way to express feedback and ensure designs are built exactly as the designer imagines them.
Designers at Dropbox will frame the problem they're working on — whether it's a user problem, interaction problem, or a visual problem — and bring it to the design sessions our team holds three times a week. People will brainstorm ideas and interactions while sketching out the lowest-fidelity prototypes in the design process.
Read the full interview with Anisha
Taron Ghazaryan, Product Designer at Yelp – Iterative prototyping
Prototyping is an essential step in our process. Given the dynamic nature of apps and sites, static design mocks don't communicate the experience as well as a prototype. The perfect prototyping tool is one that allows me to iterate through ideas quickly and easily. Having to stop and figure out why your code is crashing halts the creative process. Not knowing how to do something will also change the outcome of the final product as you'll look for alternate interactions.
Read the full interview with Taron
Ron Kim, Interaction Designer at NASA – Prototyping for testing with clients
Prototyping plays a key role in our design and development process. Once we iterate our designs to a high-enough level of fidelity, we walk through our prototypes with our clients, click by click, to gauge the effectiveness of our designs and identify areas that need improvement.
Flexibility in importing our screen mockups and being able to quickly generate prototypes involving many screens are features that I value in a prototyping tool. For mobile platforms, I also value support for certain interactions and gestures as well as some basic animations.
Read the full interview with Ron
Sandra Gonzalez, Principal UX Designer at JustEat – Prototyping and user research
Prototyping plays an extremely important role in our design process – from low-fidelity prototyping to start conversations with our users or stakeholders to gather feedback at an inception stage, to using smooth high-fidelity micro-interactions while finalising the UI and everything in between.
When it comes to getting our users hooked, we constantly research new interactions and experiences with our customers by creating prototypes and inviting them to give us feedback on their experiences in research sessions. We sometimes even pay them a home visit, just to make sure we can observe them in their natural environment where they're more comfortable and relaxed.
Read the full interview with Sandra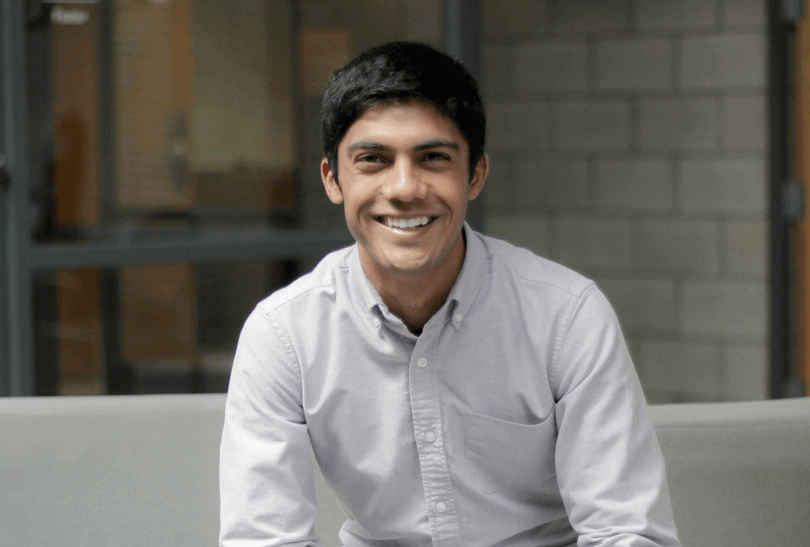 Suprasanna Mishra, Product Manager at Buffer – Prototyping for brainstorming
At Buffer, prototyping is a key part of almost every change we make to the product across web, our browser extension and mobile. If you skip this stage, you'll end up building the product in code and then making changes as you get input and learnings from other people on the team and customers – so in a way, you're going to be prototyping whether you plan for it or not . If that's true, your choice becomes to do it directly in code (which takes up engineering bandwidth and, for us, takes longer than a lower fidelity prototype) or use a tool like Justinmind to get 80% of the way there with 20% (or less) of time.
The additional benefit of prototyping for us is that it frees us from having to focus on the details too early and lets us freely explore broad concepts. Here's an example. We're working on a new composer for Buffer (that's where you type in and make your social media posts). We started with prototypes and had 3 wildly different ways it worked and were able to go from problem → 3 potential solutions → in front of customers on live calls within about a week or so. That'd be really hard to do if we went straight to code because of all the little decisions building all the way requires you to make. It'd be like if to pitch a book idea, you couldn't submit a one page outline but had to write a draft of the book in the first place .
We do this naturally all the time – you ask friends if they want to do something this weekend before making detailed plans; you check to see if you can afford a new car before picking the model and color and so on. I like thinking about prototyping in the same exact way!
Read the full interview with Suprasanna 
Laura Haines, Product Manager at Skyscanner – Prototyping for making the best decisions
A Product Manager is the intersection between technology, business and user experience and has to develop a product that is valuable, feasible and usable. Prototyping plays a big part in the process of uncovering potential solutions, communicating that to the business and demonstrating functionality to users to gain feedback. As a developer previously, I have the skills to create high and low fidelity prototype, but as a product manager I look for tools that can quickly create something tangible to help make the best decisions.
Read the full interview with Laura
Didier Chincholle, Global UX Lead at Ericsson – Prototyping as central to Design Thinking
Talking about intersection at this stage sounds a bit weird for us as prototyping is central to the Design Thinking approach we use in our teams. Very early in the process – through a set of sketches, paper prototypes or clickable wireframes – prototyping helps us to simulate the expected look and feel as well as the interaction flow of the future application. It does also help to share a set of specific insights into the user interaction – with our stakeholders –  that might be subject to redesign. High fidelity prototypes usually come next. They are demoed to our customers and tested with the product's target audience. After a few additional iterations, prototypes are delivered as the 'final' application design specs to our development teams.
As one says, 'If a picture is worth a thousand words, then a prototype is worth a thousand meetings'. It does increase interaction and sharing within our teams while reducing misunderstandings. In our teams, there is actually no design without prototyping…
Read the full interview with Didier
Rian van der Merwe, Product Manager at Wildbit – Prototyping for better specification for developers
I see prototyping as having two main benefits:
It's great for usability testing before development starts in earnest
It's a great spec for developers to work from
For me it's extremely important for a prototype to be interactive. And I don't mean just "clickable", I mean dropdowns that work, text fields that take inputs, etc. The more realistic, the better the results from usability testing, and the less confusion there is during development. This is especially important for a team like ours where most of us are remote. Because of this, I gravitate towards interactive prototyping tools like Axure, Proto.io, and of course, Justinmind ?
Read the full interview with Rian here
FOUND THIS USEFUL? SHARE WITH
Cassandra Naji
Cassandra is Marketing Lead at Justinmind
Related Content
Navigation design is about creating a system that empowers your users to interact with and use your product. This is everything you need to know

What exactly are website mockups? This guide explores how they can help save you time and money in the design process by helping you nail your website's UX from the start. We'll also look at the best way to go about putting one together!

A mobile usability test may be similar to testing a website - but mobile devices have an impact on how you go about testing an app. Discover the best practices in this practical guide!