Wireframe presentation decks: Beginners guide to using them with clients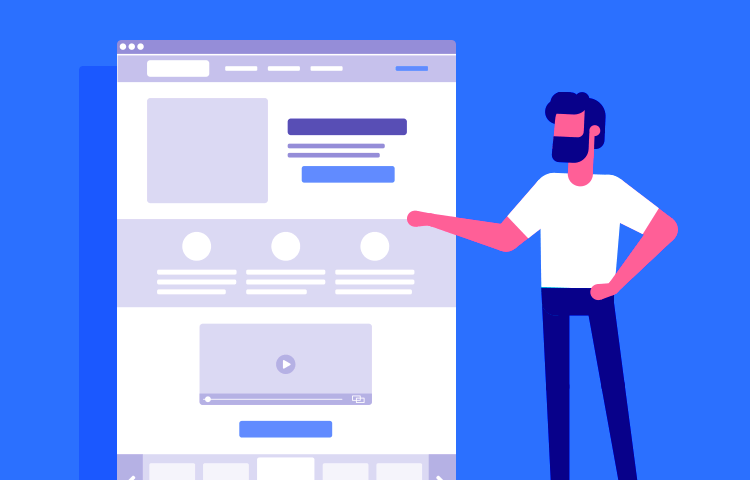 Need to present your wireframes to important stakeholders? Here's how to use your wireframe presentation deck with clients
When it comes to building websites and mobile apps there is a lot to consider. Even the most well-considered design projects are susceptible to failure. A poor design and development process can go on for months with no foreseeable end.
---
Create ready-to-present wireframes in Justinmind. Download free.
---
To prevent that, designers can use wireframe presentations to gain clarity and approval and move closer to a successful design project.
A wireframe presentation is a communication tool that, when done properly, can enhance and speed up the design process by getting everyone on the same page. But, how do you use them with clients? Let's find out.
What is a wireframe presentation deck?
A wireframe presentation deck is a slideshow that designers create to show stakeholders and clients your early design ideas and explorations.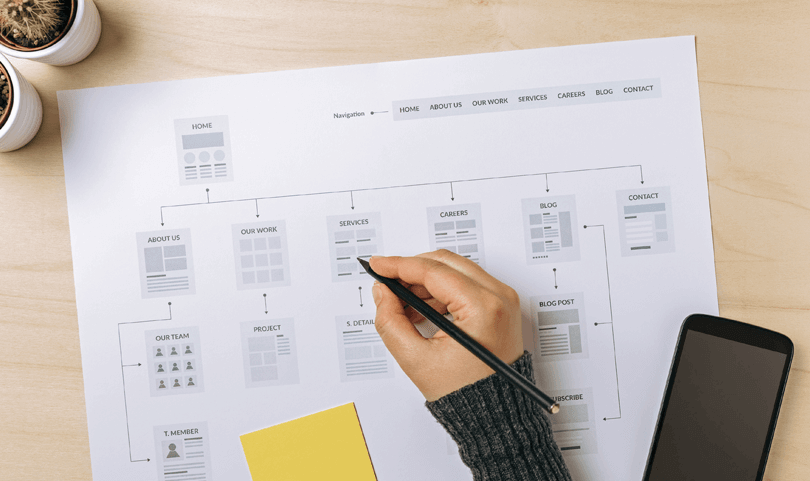 Imagine you are creating a mobile app wireframe and you want to show your progress. You could create a wireframe presentation to show to stakeholders. Your stakeholders know what it means to build an app but aren't designers or developers. The wireframe presentation deck explains your work to them in a way they understand.
Likewise, you could present to a group of product designers who understand the vocabulary and as such you would tailor your wireframe presentation deck to the audience you're giving it to.
What do you include in a wireframe presentation deck?
When you create a wireframe presentation, you will include:
Up-to-date wireframes

Annotations

Rationale
A wireframe presentation is like any other slideshow in that you're presenting information to an audience. It's best to keep the text to a minimum because your audience wants to hear you speak, not read lengthy notes.
What do you use to make a wireframe presentation deck?
There are multiple ways to create a presentation deck.  The best thing you can do is tailor your presentation to your audience.
With Justinmind, you can share your online wireframe and get a link so everyone can view it and leave comments. It's also possible to export your screens as images and place those into a slideshow.
Why not just show an interactive prototype?
You present your wireframes to stakeholders to get their opinion, feedback and approval. This leads you to the next step: interactive prototyping.
It would be a waste of time to build an interactive prototype before you have the relevant information required to build it.
Don't be tempted to impress with interaction design at this early stage in the design process.
How to use wireframe presentation decks with your clients
Know your audience
Different groups of people have different needs.
You need to know who you're presenting to as this will determine how technical you can get. For example, let's say you're presenting to a group of product and UX designers. At this stage, you could be very technical with the design. They speak your language.
With this type of audience, you'll most likely be talking about the user flow and the functionality of the product being built.
However, it's likely that you'll be presenting to business executives, too. Business executives aren't typically concerned with the flow. Their focus is how the users enter the system and get to the ROI drivers.
It's here you'll need to talk about the business value that your design brings.
Ready to prove the ROI of UX design?
Tell a story
A wireframe without context is meaningless. Your wireframes should flow from one to the other in a logical and meaningful way. This will help your audience understand better what you're showing them.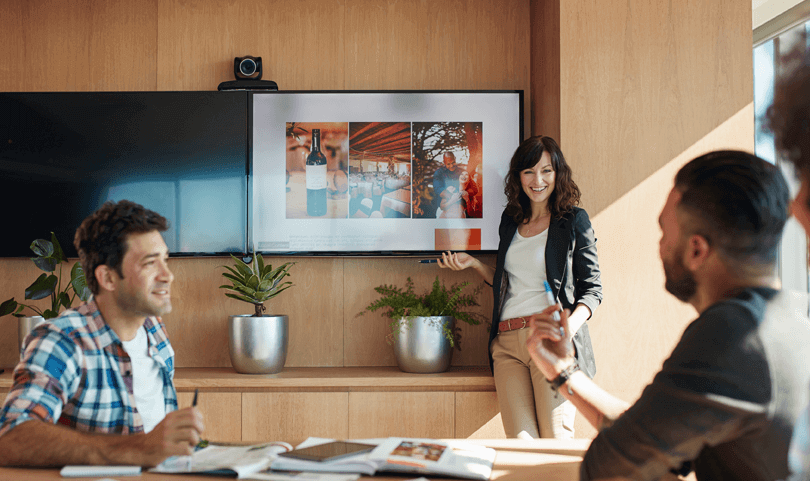 You can place your wireframes presentation in context by way of a user scenario. Scenarios show the motivation for user actions, the conditions surrounding those actions and the end goal.
This is useful for designers and non-designers alike as they can imagine the scenario in their mind.
What's more is you can effortlessly switch from any screen and have the same experience with linked scenarios. Multi-device prototyping at its finest.
Remove jargon
When you know your audience, you're better equipped to speak to them in language they understand.
If you're presenting to a room full of business executives, phrases like card sorting, empty state and modal window might fly over the heads of the people in the room.
The reverse is true too; the designers in the room might not be au fait with technical business language. We're not saying designers know nothing about business or that business people haven't a clue about design.
But we are saying it's better to create an environment free of any jargon so that everyone can understand. Inclusive language isn't dumbing down, it's opening up.
Use open-ended questions to create engagement
A UX presentation is a chance to inform and educate your audience. However, it doesn't need to be a one-sided conversation. To get the most out of your wireframe presentation, you want your audience to engage with the content you're showing them.
By opening the floor to questions—and, in particular, asking open-ended questions—you're inviting dialog.
If your audience isn't design-savvy then it falls on you to create an environment where they feel comfortable commenting on your wireframe.
By creating room for non-designers to give input, you're helping them be a part of the design process. This will help you in the long run as you continue through the stages of the design.
Provide supporting material
In the run-up to a wireframe presentation, you'll undoubtedly have created a lot of information that's pertinent to the wireframe: user personas, journeys, research, etc.
Add these supporting materials to your deck. They provide an insight into the bigger picture by contextualizing the wireframes and showing the value behind them.
If you have to provide the presentation to stakeholders afterwards, make sure it's organized properly and the information flows in the right way.
You might want to create the deck in various file types too: PDF, PowerPoint and Google Slides. Not everyone uses the same tools so it's best to cover all bases when it comes to a presentation deck.
Wireframe presentation decks: How to use them with clients – the takeaway
Presentations can run the risk of being dry, lifeless and 10 slides too long. Focus your wireframe presentation deck around a story to keep your audience engaged and make you're not speaking uninterrupted for too long.
Make note that speaking to your audience in their language, contextualizing the design and inviting them to participate are a few ways to use wireframe presentation decks with clients.
FOUND THIS USEFUL? SHARE WITH
Steven Douglas
Steven is the web editor at Justinmind
Related Content
Crafting landing pages that convert doesn't have to be tough. Here's our snapshot of 15 landing page examples with awesome UX that nailed it!

Find out about Google Fonts and see our 30 best Google Fonts for your website, along with what makes them so great!

Omnichannel user experience: what every brand needs to connect better with users right now. See how you can create your own in this post!