Web & mobile prototyping, wireframing & UX: July's best posts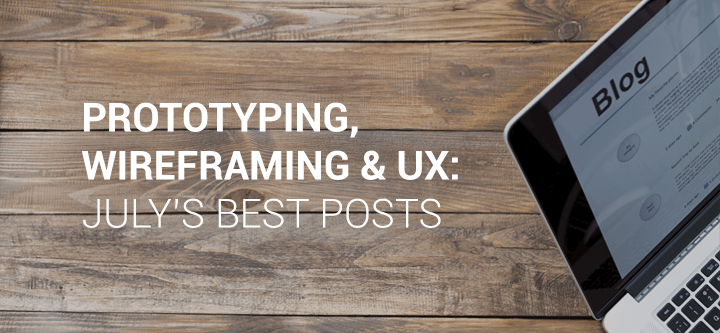 Catch up on the best wireframing, web and mobile prototyping and UX blogs from around the internet in July, curated by Justinmind.
Inbetween organizing awesome UX strategy workshops and rolling out great updates to Justinmind, we've spent some of July scouring the internet for the best prototying, wireframing and UX/UI content. If you're looking for advice on anything design-development-product related then you're in the right place: from boosting digital product profit returns to designing accessible UIs, here are 6 of the best posts from July.
Calculating the ROI of Digital Prototyping – UX Mag
Digital product managers have a tough job: convincing their stakeholders and managers that product prototyping is a financially viable project activity, not just a time- and cash-suck. In "Calculating the ROI of Digital Prototyping", Nis Frome comes up with ways to make a convincing financial case for prototyping and to optimize return on product design. Replete with elucidatory diagrams and some pragmatic advice on how to present your arguments, the post is a must-read for less experienced product managers, and contains some good advice for business analysts as well.
Time to read: 14 mins
Takeaway thought: "Making a financial case for digital prototyping must rest on the premise that any initiative that has an unpredictable outcome (i.e. there is a chance it can fail) is by definition an experiment."
Popups vs Usability, Conversions and Bounce Rates
There's no denying that modal popup windows are, to put it mildly, a divisive GUI element. Digital marketers and eCommerce peeps sing the praises of the popup, but UX-perts and users are far from keen. In our first ever post on Usability Geek, Justinmind delved deeper into the impact of including popups in your web or mobile interfaces. Examining topics such as bounce rates, conversions, sign-ups, engagement and more, the post uses original research and input from the Justinmind design team to give a comprehensive overview of the modal popup and its alternatives.
Time to read: 22 minutes
Takeaway thought: "Every time you design a pop-up, ask yourself the question "Do my users really need this interruption?" Most often they will not. Like one of our survey respondents said, "only use a hammer when you need a hammer."
---
Download Justinmind today and create amazing designs!
---
A Guide to Color and Conversion Rates
There's no shortage of 'the psychology of color' posts out there, and not all of them are worth your time; however, when it comes to Nick Babich's UX/UI content you're  in safe hands. In his interesting piece on color and conversion rates, Nick provides us with a condensced theory on color theory and its practical applications for UI designers and UXers. With its explanation of terms and concepts, as well as color scheme structures and practical considerations such as legibility, the post lays out the basics before getting down to brass tacks – how color use can impact your business. While this section isn't as expansive as it could be, it's all good stuff and will be a great jumping off point for those looking to build or improve their conversion-facing UIs.
Time to read: 10 mins
Takeaway thought: "A basic understanding of color usage is a solid prerequisite for web and app design."
Some things can't be wireframed
Here at Justinmind we're obviously big fans of wireframing. But we still enjoyed reading Des Traynor's July post "Some things can't be wireframed", in which the Intercom Co-Founder bites down on the moments when wireframes are unnecessary, or even downright detrimental. Making use of a lot of instructive images and real-world examples, Des talks us through types of product that he thinks shouldn't be wireframed, and argues for a more risky, spontaneous approach to product prototyping. While we don't agree with everything Des espouses, we loved reading his take on how to inject creativity into the UI design process.
Time to read: 4 mins
Takeaway thought: "The grayscale box-and-line nature of wireframes discourages emotive design, eschewing it for hierarchy, structure, and logic."
Check out our post on wireframes vs prototypes if you're not sure on terminology
Accessible UI components for the web
Addy Osmani brings some valuable insights to the debate on how to make the digital experience accessible to people with disabilities. The post focuses its attention on UI elements and how they support user experience: ensuring full functionality without sound for the aurally impaired user, or avoiding flashing components for those with cognitive issues. All in all, the post is a fascinating peek into design concerns that aren't as mainstream as they should be. Addy even includes a helpful 'is my design accessible' checklist, to help newbies organize their thoughts.
Time to read: 35 mins
Takeaway thought: "The importance of managing focus cannot be understated."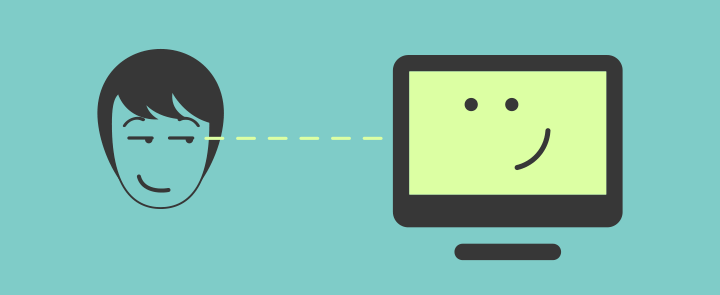 Automation and Applied AI: The next chapter in web design?
Justinmind's very own Emily Adiseshiah, writing in UX Mag, discusses what's in store for the future of web design in terms of automation and artificial intelligence. Starting out with an introduction to both technologies, Emily then goes on to ask big questions about what the rise of the machine learning will imply for human web designers and developers. She also hands out advice on how to stay ahead of the curve in the fast-moving world of web design, and points out the enduring need for that most important quality of all for designers – human empathy.
Time to read: 12 mins
Takeaway thought: "Designers will always be required to draw on experiences and manage this across many different channels, designing for the entire user journey, not just a single interaction."
 
FOUND THIS USEFUL? SHARE WITH
Cassandra Naji
Cassandra is Marketing Lead at Justinmind
Related Content
Guide to list UI design: principles and examples

How important are lists in UI design? How much do they affect usability and what's the best way to design them? In this guide, we'll explore the elements that make up a great list UI design and look at some inspiring examples!

Shopping cart design: patterns for better conversion

Shopping carts are a key part of any ecommerce. But what makes a shopping cart good? And what can we do to improve its conversion? Read on and find out!

Hotel website design: 13 stunning examples

Hotel website designs require two fundamental qualities: they must be attractive and usable. Great designs can leave a positive impression on the client before they even arrive. In this post, we've rounded up 13 examples of hotel website design done right.