Top 15 influencers for UX designers to follow on Twitter

User experience, web and mobile prototyping, interface design and more – the top 15 Twitter accounts that UX designers should be following
UX designers and UXers hungry for inspiration need look no further than Twitter. The social media sharing platform is a treasure trove of expertise and a great way to keep updated with new tools, techniques and UX methodologies.
Of course, it's pretty hard to sort the worthwhile accounts from the dross, and Twitter can be a total time-suck if you're not selective with your Follows. That's why here at Justinmind we've rounded up our top 15 Twitter accounts to follow right now, covering everything prototyping, user experience and usability related.
Justin Mifsud: As a usability and UX specialist, founder of the awesome blog Usability Geek and Smashing Magazine expert, Justin tweets on every aspect of usability and UX possible, from testing methodologies and UX team building to interface design.
Jared Spool; An absolute UX legend, Jared Spool brings his 15 years of experience in interface design to Twitter. His account is engaging and often the locus of lively debate, so get involved!
Eric Reiss: Irreverent, informative and just a lot of fun, Fat DUX founder and UX guru Eric Reiss pulls no punches in his account. Follow him for pearls of wisdom on all aspects of UX.
Luke Wroblewski: Luke's account is a must-read for designers, UXers, tech-philes and basically anyone interested in Luke's speciality of 'humanizing technology'. Look out for his no-holds-barred advice on the UI design process.
Justinmind: Daily blog posts, tutorials, trends and general musings from the Justinmind team. Our Twitter feed is the best way to keep up to date with the fun stuff we do, as well as all the latest in web and mobile app prototyping.
---
Download Justinmind and start prototyping. It's free to try!
---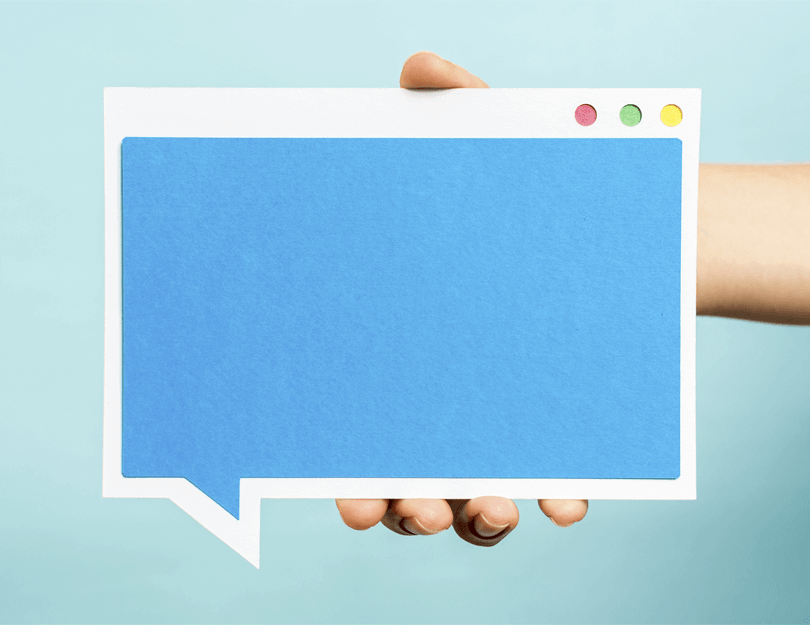 R Ray Wang: Ray's profile description says it all – "CEO, best-selling author, negotiator, keynoter, futurist, biz innovator, provocateur, EDM DJ." His account is a steady drip-feed of tech gems. 
Khoi Vinh: Khoi is a Principal Designer at Adobe and a committed blogger, which means his Twitter feed is an interesting mix of how-to design tips, UX opinion and debate, plus a sprinkling of current affairs.
Patrick Neeman: Self-confessed 'digital prophet' Patrick Neeman runs an incredible useful feed, full of tips on prototyping tools, usability methodologies and general UX expertise. He also runs the blog Usability Counts, which is definitely worth checking out. 
Josh Brewer: Josh, Principal Designer at Twitter itself, runs a fun, conversational and yet insightful account. His UX focused feed gives followers insights into usability, psychology and UI design.
Scott Jenson: Scott's account is a hotline into 25 years of UX experience with the likes of Google, Apple and frog. As current Project Lead for Chrome, he tweets on everything from app design to prototyping, design trends and technology. 
Don Norman: The founding father of user experience, Don Norman is the Ur-guru for all those interested in usability and UX. His tweets are light-hearted, off-kilter and thought-provoking, and provide a glimpse into the true passion that Don has for design. 
Steve Krug: Steve's best-selling book Don't Make Me Think is something is a lodestar for UXers, and his account brings the same no-nonsense wisdom to Twitter. Follow him for insights on human computer interaction, UI design and prototyping.
Jan Jursa: Co-founder of MOBX Summit, UX Storytellers co-author and avid tweeter, Berlin-based Jan brings a open attitude to Twitter, sharing information on UX events, design, psychology and basically anything that will inspire good UX. 
Adham Dannaway: Adham is equal parts UX/UI Designer and front-end coder, which means he tweets on the full design and development experience. With a feed full of how-to tips and sterling advice, Adham is a must-follow for all those looking for real practical Twitter content.
Cory Lebson: Cory's feed is an absolute UX goldmine – AI, psychology, front-end design, UX strategy and trend watching are all discussed, and his careers advice (he's the author of The UX Careers Handbook) is unmissable for UXers at any stage in their careers.
Follow our Top UX and prototyping influencer group on Twitter!
We are continuously updating our list on Twitter. Feel free to suggest anyone we've left out – all suggestions are welcome!

FOUND THIS USEFUL? SHARE WITH
Cassandra Naji
Cassandra is Marketing Lead at Justinmind
Related Content
Guide to list UI design: principles and examples

How important are lists in UI design? How much do they affect usability and what's the best way to design them? In this guide, we'll explore the elements that make up a great list UI design and look at some inspiring examples!

Shopping cart design: patterns for better conversion

Shopping carts are a key part of any ecommerce. But what makes a shopping cart good? And what can we do to improve its conversion? Read on and find out!

Hotel website design: 13 stunning examples

Hotel website designs require two fundamental qualities: they must be attractive and usable. Great designs can leave a positive impression on the client before they even arrive. In this post, we've rounded up 13 examples of hotel website design done right.