This year in prototyping: a look back on 2016

Enterprise software, user-centered design, UX events and webinars and a whole bunch of prototyping. We take a look back at our year here at Justinmind.

User-centered design and the Internet of Things
We kicked off the new year with some predictions about what's to come in the world of web design and prototyping. And we weren't wrong!
User-centered design: um, YES! The importance of user-centered design is clearer than ever. Just to give you an example, mega international business machines corporation, IBM now has over 1000 designers working towards bringing a user-centric perspective to IBM products, digital platforms for clients, and branding and marketing outputs. The ultimate goal? To find innovative solutions to user problems, and to do it on a global enterprise scale.
The Internet of Things is standing strong. In fact, we recently interviewed Justinmind user, Kurt Stangl who has been working towards creating an MVP 'Darby' for the Internet of Vehicles. "Since the marketplace gun has fired and the race has started, we have to get to market fast – especially since there are already other players in the field." Yep, the hardware movement is going strong.
Star Wars rocked, and still rocks. And Forest Whitaker!
Oh and we also reached 3000 followers on Twitter! Woop woop!

New custom requirements fields, improved user scenarios, and auto-fit content for Justinminders
Our first update of the year, with brand new custom requirement fields that allow Justinmind Enterprise users to customize these fields, add an unlimited number of new fields, and set master requirement fields so that all prototypes will take on the changes. The release included new and improved user scenario design, allowing all Justinmind users to view each scenario in simulation, just as they can view their prototype in real-time.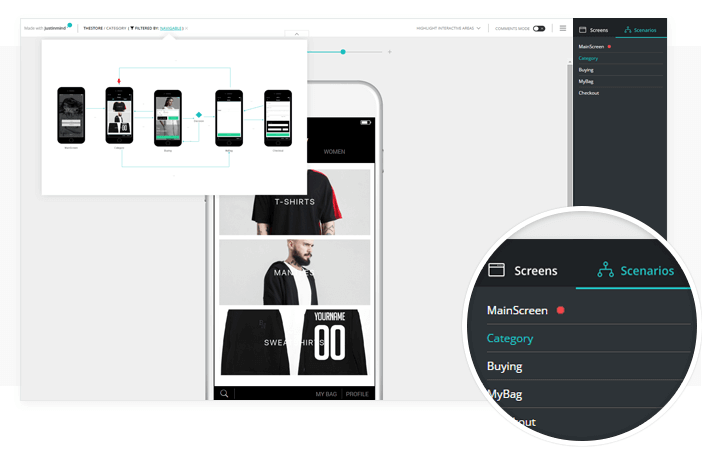 This update also saw the introduction of auto-fit content. This allows users to perform auto-fit movement upon simulation and envision how the design is going to look on multiple devices, including iOS (all versions from 4s onwards), Android and Google Glass! In the Justinmind editor, our "Fit to screen size" option in the simulation settings allow users to auto-fit prototypes into whatever screen size needed, which will really come in handy when simulating on multiple devices.
Lluís, our now resident front-end, arrives at Justinmind!

Awesome content and new entries!
In March, we challenged you to up your prototype game. With posts on responsive and adaptive web design, ugly UX design and some thought-provoking questions about wireframes v mockups and prototyping fidelity, we hope that these topics kept you inspired and prototyping!
Cassandra joins our Marketing team and Irene our Design team. Welcome girls!

UX events and maintenance updates
At the beginning of April, Justinmind attended Rocketspace's first ever Innovation Collective Summit. We had the chance to get the lowdown on the latest 'disruptive trends' in tech, and hear speeches from industry movers and shakers like venture capitalist Tim Draper and Autodesk Innovation Genome Founder Bill O'Connor. Plus we got to make out like we're 'disruptive technology' for two days!
"The cadence of innovation is accelerating across the tech sector, forcing corporations to adopt new strategies," said Duncan Logan, Founder and CEO of RocketSpace.
April's was the first iteration of the summit, which has now turned into a thrice-annual event. The next summit is January 23-24, 2017.
We also released a maintenance update in April, with a few small-but-necessary updates to February's monster new release as well as a brand-new iPad UI library for iOS 9.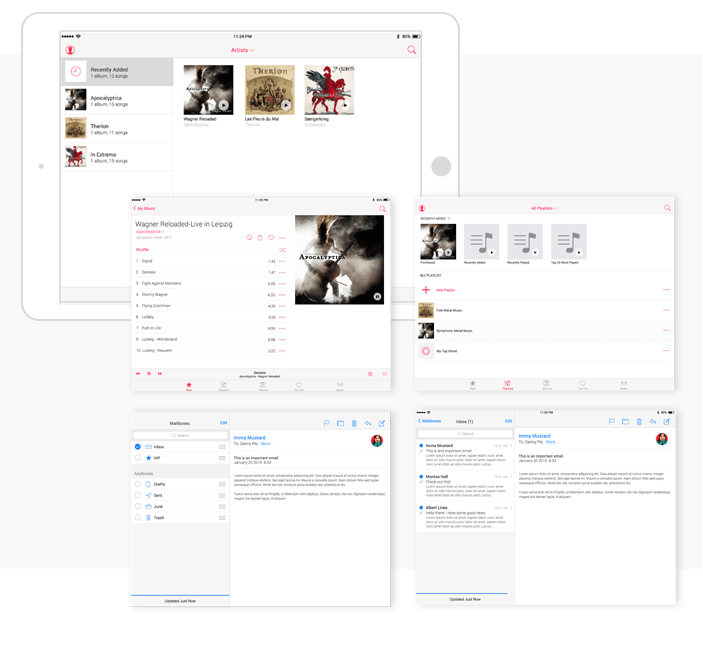 Prototyping webinars, and colored SVG vector files for Justinminders
In May, we held a webinar on aligning business with IT through prototyping. Throughout the 60-minute webinar, we discussed how prototyping platforms can help large organizations to gather and validate requirements in software development projects. The webinar gave advice on defining  business applications visually, improving collaboration and customer alignment, boosting traceability by visualizing user flows with interactive scenarios, and engaging users with hi-fi simulation and device testing on a collaborative prototyping platform, such as Justinmind Enterprise. Smooth, right?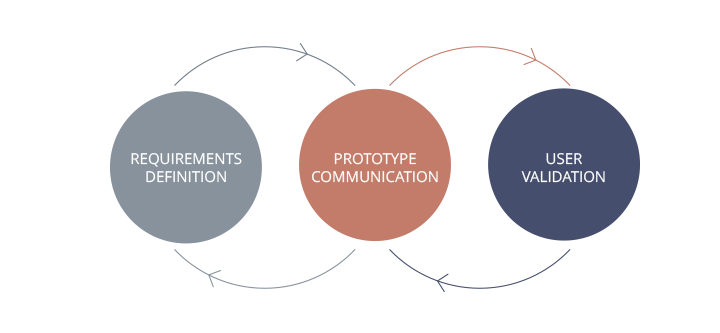 Our new release in May was also pretty cool. With the update, users can change the color of SVG vector files and scale them to size. Additionally, the enhanced UI elements set up aims at minimizing the need for unnecessary resizing or readjusting on the screen.

Q&A with Ericsson, and more wonderful prototyping content
In June, we were lucky enough to chat with Ericsson's Global UX Lead, Didier Chincholle about the planning, prototyping and blue-sky thinking used at Ericsson to create compelling user experiences. Through a series of paper, clickable and high-fidelity prototype frameworks, prototyping helps the team to authentically represent look and feel as well as the interaction flow of future applications. We really enjoyed our time speaking with Didier, who understands that good design requires user input and user knowledge. He tells us that both user research and user testing play a key role in Ericsson's design process. Read the full interview here.
This month Justinmind also spent some time researching user testing methodologies and how prototyping can help in the process. We gave you some tips on user testing your prototypes, as well as the importance of prototyping before development, particularly when working with unknown user groups, such as children.
Upgraded Justinmind user interface
In July, we released another prototyping tool update. This one involved upgrades to the user interface, including changes to the layout of the widget library tabs, and customizable vertical and horizontal layout settings for container widgets.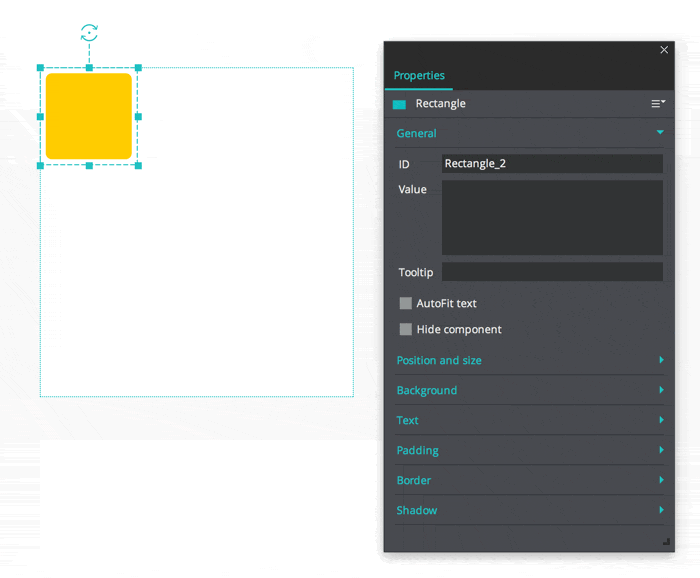 Improved requirements and new iOS 9 & Android UI elements
This summer we cooked up some exciting new features for your Justinmind wireframes and prototypes, including new requirements simulation features for Justinmind Enterprise users. Similarly to the scenario update in this release, users can now view requirements in relation to their components in simulation mode. We also added some brand new iOS 9 and Android icons for your mobile app prototyping needs. We re-built all of our 'iOS9 Icons' and 'Android Icons' widget libraries with SVG vectors, whereas before they were made using labels. The great thing about using SVG vectors is that users can personalize UI elements more easily, adding color and scaling them as needed. Apart from this, we updated some of the settings for Table UI widgets, so that users can resize individual cells as well as the whole table, or one or more rows or columns.

Q&As with Skyscanner, Buffer and Airbnb
Busy, busy, busy! September in Justinmind saw a mass of special guest appearances on our blog. We were given the opportunity to interview Skyscanner Product Manager Laura Haines, who spoke to us about artificial intelligence, user-centric interface design and interactive prototyping. We had such a great time talking with Laura and hearing her thoughts on conversational chat bots, how she data crunches her way to awesome user interfaces, and what makes a good product manager great.
Later in the month, we swapped stories with Buffer's Product Manager, Suprasanna Mishra about interactive prototyping and intuitive interfaces, and what it takes to create products that are truly user-driven.
We were also lucky enough to meet with Airbnb's Director of Experience Design Katie Dill, who walked us through the Airbnb design and prototyping process, revealing the lessons learned from that tricky logo update.

Integration with Atlassian JIRA and new light UI for Justinminders
In October, we introduced our new integration with software development tool, Atlassian JIRA in our new release. The integration allows Justinmind Enterprise to import and export tasks between JIRA and Justinmind, and have their changes synced as they work. We also upgraded our UI, and now users can choose between a light and dark theme.
The new release was a tough one…!
Martí joins our Back End team!

Dropbox, IBM…and some turkey!
Last month we got the inside scoop on how Dropbox solves design conundrums, thanks to wonderful Design Manager Anisha Jain. Anisha spoke with us about enterprise software design, prototyping interfaces that bring teams together, and why being a Design Manager is kind of like being a school science teacher.
"In some ways being a design manager is like being a systems designer: we're always planning for future builds and uncovering what changes need to be implemented to get there. It's important to invest time in the highest-impact items and troubleshoot when unanticipated problems come up."
We were also fortunate enough to gain insights into the design process in enterprise software at IBM Design Thinking, thanks to Doug Powell. Based in Austin, Texas, Doug is heavily involved in the home-base of IBM's design program, telling us that prototyping is an integral part of the process. Thanks for your time, Doug!
But that's not all we did. We ate turkey! 😉 Nom, nom, nom.

Integration with Microsoft TFS, and new iOS 10 & Android Nougat UI kits
December has seen us getting ready for the festive season, but not before we launched another release! The last of the year, this was a big one. We included a brand-new integration with source code management tool, Microsoft TFS, as well as our new & improved iOS 10 and Android Nougat UI kits to augment your mobile app prototyping.
As you can see, it's been a busy year for us! But it's not over yet. We're still here, working our socks off to bring you an even better prototyping experience next year. And as always, we'd love to hear your feedback, suggestions, and yes complaints too! You, our lovely lovely users, you make us us! If you would like to get in touch, you can do so via Twitter, or our Community portal. 
So go on, enjoy the festive season and we'll see you bright and early in 2017! Happy holidays y'all!

FOUND THIS USEFUL? SHARE WITH
Emily Grace Adiseshiah
Emily is Marketing Content Editor at Justinmind
Related Content
Form UI design: do's and don'ts

Form UI design in a nutshell: we gathered 5 principles to boost conversion, along with 5 traps to avoid. Check them out!

App wireframe design for awesome products

App wireframes are crucial for final products that stick with users. Check out this full guide and never disappoint another user!