The UX Designer's Ultimate Compendium of Free Typography Resources

Be the type expert your users deserve with our ultimate list of free typography resources for UX designers
It was infamous typeface designer Eric Gill who opined in 1931 that "we are concerned with typography in England." Fast forward 80 years and everybody is concerned with typography, everywhere.
That's why the Justinmind UXers came up with this list of top font and typography resources.
Typography in design: A quick run-down
Typography is entwined in our everyday lives and there is no avoiding its omnipresent power. Whether you're in a bustling metropolis like New York City or secluded in the plains of Rwanda, you're going to interact with type. It's on street signs, buildings, movie posters and books to name but a few of its homes.
That's why typography plays such a vital role within user experience design. It's found all over the globe and can be used to define a brand, convey emotion, deliver information and even ignite fiery hatred among zealots.
---
Use typography to prototype awesome user experiences. Download Justinmind.
---
A firm understanding of typography and its foundations is necessary for anybody who dares call themselves a designer.  Knowing how to confidently and appropriately use typography can not only make you a better UX designer but ensure you're delivering an awesome user experience.
People don't wax lyrical about fonts. In fact, few people even realize that they're interacting with typography on a daily basis. Even so, if people were able to notice the type choices that are being made, you may have chosen the wrong one. After all, great designs should be experienced, not seen.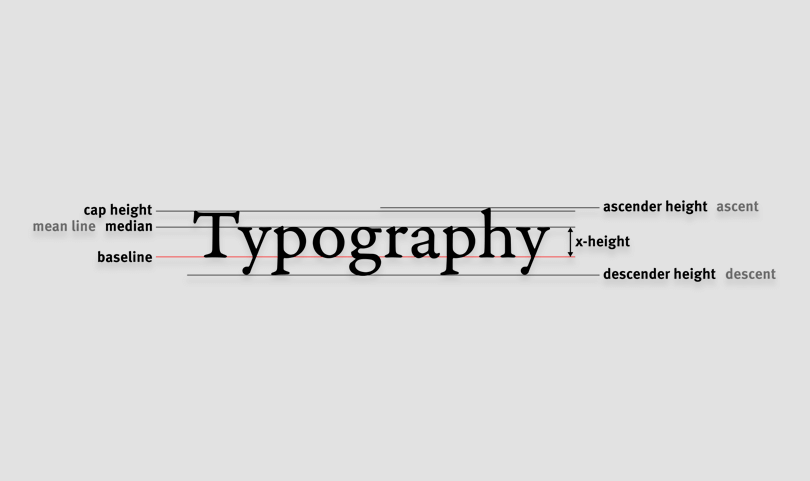 Why typography is important in UX design
Can you imagine designing a website for funeral services in Jokerman? Or what about creating a mobile app for children using Times New Roman? Probably not. That's because fonts have a way of eliciting responses from their readers. You know if a font doesn't work.
Typography can affect your website usability, too. If your users have a hard time reading the content, what joy will they have experiencing the rest of your design?
Here are a few other ways typography impacts UX design:
With typography playing such an integral role within the field of user experience design, we decided to make a compendium of free typography resources for designers. And while you're here, don't miss out on our free app design resources either – the perfect companion to this list.
Ever wondered what the best fonts for web and mobile app design are?
Free typography resources for designers
And without further ado, let's get into all these awesome and free typography resources. With this list, you'll be able to find free fonts, learn about the history of fonts, how to use fonts in UX design and even how to make your own. And while you're here, don't miss out on our free app design resources either – the perfect companion to this list.
Learning typography
Professional Web Typography – An enormous website full of free content for getting your head around professional web typography.
Butterick's Practical Typography –  A practical guide for web typography.
Everything You Need To Learn Typography Basics – A thorough post on DIY typography learning.
Introduction to Typography – A free course by the California Institute of the Arts.
Typekit Practice – Lessons on typography best practices for the web by Typekit.
A Pocket Guide to Master Every Day's Typographic Adventures – Learn typography basics in under 30 minutes.
The Elements of Typographic Style Applied To The Web – Robert Bringhurst's Elements of Typographic Style applied to the web.
Nice Web Type – A resource for the betterment of typographic style and practice.
Typedia – The Wikipedia for fonts.
Fontology – Learn about the typographic arts.
Glyphs – An app for making your own font.
Free fonts
Google Fonts – Web optimized, open-source fonts by Google.
Kreativ Font – Curated typography and fonts.
Font Squirrel – World's largest library of premium fonts.
MyFonts – Digital fonts distributor.
Dafont – Freely downloadable fonts.
Free Font Manifesto – Free fonts designed by digital type foundries.
1001fonts – Over 9,000 free fonts to choose from.
Creative Market – Free goods of the week often includes fonts.
Typography identification
WhatTheFont – Take a photo, upload it and get your font identified.
TypeSample – A tool for identifying and sampling webfonts.
Fontface Ninja – A free browser extension that lets you inspect, try, buy and bookmark any fonts on any website.
Fontspring – Font curation and discovery.
Typophile – Online community for font identification.
Identifont – Answer questions and get your font identified.
Typography inspiration
Chromeography – Chrome logos found on vintage vehicles.
Typeverything – Hand lettering inspiration.
Alphabettes – Typography showcase by women.
Art of the Title – Online publication that looks into title sequence design.
Fonts In Use – Fonts in situ.
Incredible Types – Curated typography, mostly print.
MyFonts Newsletters – Newsletter archives from MyFonts.
The Dieline – Website dedicated to packaging.
Book Cover Archive – No longer updated but book cover inspiration.
Grain Edit – Classic work from the 50s to the 70s.
Typography blogs and websites
Typewolf – Typography inspiration for the modern web. Great if you need to know how to combine fonts.
Ministry of Type – All things type.
I Love Typography – A blog all about typography, type design and lettering.
Brand New – Opinions on corporate and brand identity work.
Letterform Archive – Immense library of type related books, posters and other ephemera in San Fran.
Font Review Journal – Reviews and analysis of typeface designs.
Typographica – Type reviews, books and commentary.
Friends of Type – Hand lettering inspiration.
Typography podcasts
Typeradio – The radio channel on type and design.
Typography tools
FontReach – Scan the top million sites to see font usage across the web.
TypeConnection – A typographic dating game.
Kern Type – Practice your kerning.
Type Zebra – A tool for previewing all the fonts on your system.
Conclusion
Having confidence with type is an important skill to nurture as a designer. Whether you're designing a mobile app, a billboard or even a simple flyer, type will be involved. Understanding how to use it and when to apply it properly will help you create awesome user experiences.
FOUND THIS USEFUL? SHARE WITH
Steven Douglas
Steven is the web editor at Justinmind
Related Content
Learn what paper prototypes are, how to make them and how they can help you design better products. Awesome examples and free templates inside!

Learn how to design web and mobile app prototypes, how to test them and what to look for in a prototyping tool in this complete guide.

UX research can be a driving force in design. But what methods are there? How do we approach it? Find out in this post!