Top 10 events for UXers at Mobile World Congress MWC16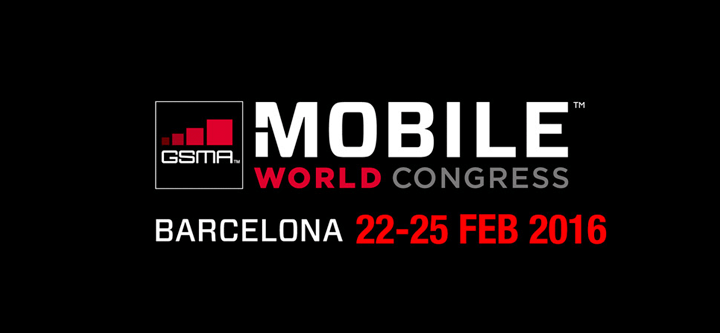 Calling all mobile UX folk: Mobile World Congress 2016 is in full swing. Read on to explore all the treats available to all you mobile app and UX design lovers!
It's time! The Mobile World Congress 2016 kicks off today in Barcelona! Mobile World Congress (MWC) is where the world's mobile community congregates annually to connect, learn, develop relationships, and trigger excitement about the future of mobility and its impact on the world.
When: Monday 22nd-Thursday 25th February
Where: Fira Gran Via (Av. Joan Carles I, 64 08908) and Fira Montjuïc (Avda. Reina Maria Cristina, s/n 08004), Barcelona, Spain
Top 10 events for UXers at MWC16:
Mobile is Everything (Keynote 1) speakers César Alierta, Shang Bing, Vittorio Colao, Ahmad Abdulkarim Julfar, Jon Fredrik Baksaas, and Mats Granryd as Moderator
Mobile is Disruption (Keynote 2) speakers Ralph de la Vega, Hans Vestberg, Brian Krzanich and Shaun Collins as Moderator
Mobile is Connected Living (Keynote 3) speakers Mark Fields, Dan Schulman, Guo Ping and Justin Springham as Moderator
Mark Zuckerberg, Facebook (Keynote 4) with Jessi Hempel as Moderator
Digital Identity for Connected Societies
Enterprise Wearables for Improved Productivity and Safety
Gaming
Devices: Innovation or Commoditisation?
Adobe: Mobile Is The Strategy – How To Drive Successful Mobile Engagement Through Apps
Putting Privacy at the Core of Digital
Highlights from the Mobile World Summit
The Mobile World Summit is the premier event at the Mobile World Congress 2016. The Mobile World Summit will be held on Monday, 22 February from 14:00 to 17:30 hrs, followed by a networking reception. This exclusive meeting will be attended by approximately 400 invited delegates, including CEOs and board members from mobile operators and vendors, and ministers and senior government representatives from around the world. Here's what to look out for:
Connecting the Unconnected, Keynote David Nabarro, Special Adviser of the United Nations Secretary-General on the 2030 Agenda for Sustainable Development
Mobile as the Foundation for Digital Identity, Andrus Ansip, Vice-President, Digital Single Market, European Commission
---
Download Justinmind today to build your best mobile app prototypes yet!
---
MWC Exhibition and this year's Pavilions
This year's specialized exhibition areas will be available for you to explore products and solutions. The exhibition will feature more than 2,100 companies and occupy 100,000 square meters of net exhibition and hospitality space across eight exhibition halls and numerous outdoor spaces. Justinmind is particularly excited to check out the exhibition pavilions, including the App Planet, Mobile Cloud, Wearables, Graphene and GSMA Innovation pavilions.
Conference and keynote
The mobile industry is characterized by growth and opportunity, and as the industry changes, opportunities just keep on increasing! The 2016 MWC conference program will provide in-depth coverage of the current and future mobile industry, highlighting specific areas of growth as well as the latest technological developments, next generation services and growth strategies.
From the keynote program to topic-focused conference sessions, thought leaders from the top companies in mobile and neighboring industries will be represented throughout the four-day event.
Get in the MMIX at MWC 16!
Reflecting mobile first strategies to meet the exploding global demand for media & entertainment, "The MMIX" is an incredible four-day program of keynotes, tracks and sessions. At the core of all this is the full day MMIX Summit.
With the spotlight on film, TV, broadcast, video, digital music, mobile games and media & brands, the MMIX Summit kicks off with a Keynote by Netflix. Oh, and don't forget about the MMIX party!
When: Tuesday, 23rd February
Where: Pacha, Barcelona
For more information on this year's MWC events, visit the Mobile World Conference webpage, or download the MWC mobile app!
FOUND THIS USEFUL? SHARE WITH
Emily Grace Adiseshiah
Emily is Marketing Content Editor at Justinmind
Related Content
Hands-on UX Strategy & Prototyping workshop with Jaime Levy 2017

UX strategist Jaime Levy leads our upcoming workshop on defining the perfect UX strategy and validating innovative concepts with interactive prototypes. Don't miss out, sign up...

Integrating Agile and UX Design with Justinmind prototyping tool

Find out how rapid prototyping with Justinmind can help engage stakeholders, improve your UX Design and boost your Agile workflow