Justinmind at World IA Day 2016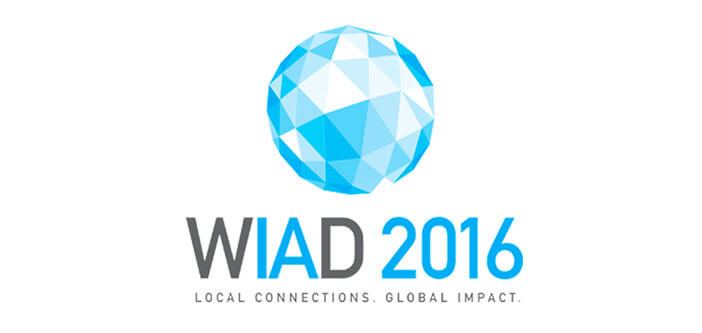 World IA Day 2016: Information Architecture events in 

57 LOCATIONS, 
28 COUNTRIES, 
6 CONTINENTS. 
1 DAY: February 20th. Read on for more information!
World IA Day is only a couple of days away now and as one of the event's sponsors, we're super excited! The annual celebration, that takes place in different venues around the globe this Saturday, focuses on the practice and education of Information Architecture (IA). Read on for more details!
The multitude of World IA Day events to celebrate IA focus on bringing together diverse communities of information architects, user experience designers, content strategists, product managers, developers, scholars, students and organizations to discuss the shape and future of IA.
---
Download Justinmind today and build the best prototypes for your users.
---
This year marks the 5th annual celebration and the events are taking place on Saturday, February 20th, with this year's theme being "Information Everywhere, Architects Everywhere". The events will feature session speakers and workshops, along with other educational activities to re-energize audiences and help them get excited about their work. This year's events are taking place in over 50 cities, including London, Zurich, New York City, San Francisco Prague, Melbourne, Tokyo, Beirut and Sao Paulo. More information about the event locations can be found here.
You can attend any of the events in-person or remotely. If you're an individual interested in volunteering for a location, please contact World IA Day's Global team, who can then put you in touch with the appropriate local organizer.
FOUND THIS USEFUL? SHARE WITH
Emily Grace Adiseshiah
Emily is Marketing Content Editor at Justinmind
Related Content
Hands-on UX Strategy & Prototyping workshop with Jaime Levy 2017

UX strategist Jaime Levy leads our upcoming workshop on defining the perfect UX strategy and validating innovative concepts with interactive prototypes. Don't miss out, sign up...

Integrating Agile and UX Design with Justinmind prototyping tool

Find out how rapid prototyping with Justinmind can help engage stakeholders, improve your UX Design and boost your Agile workflow