How loyalty programs translate to good UX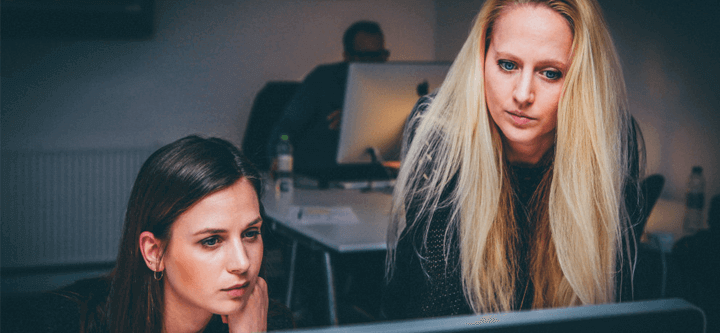 User experience and customer loyalty. In the first of a two-part series, guestblogger Lexie Lu explains how loyalty programs make for great UX
Customer loyalty programs have become more popular over the past few years. They build customer rapport, and in a small way, they give back to those who help a business thrive in the first place.
But aside from improvements to marketing and reputation, these programs are also beneficial to user experience. In this two-part series, we'll look at how loyalty programs improve UX, and how to design a UI interface that builds loyalty and pays dividends.
What is are online loyalty programs?
The purpose of a loyalty program is to reward purchasing behavior. It's a marketing technique that encourages customers to continue purchasing goods or services. It also establishes a relationship, by enticing customers to stay loyal to a brand.
Rewards come in many forms. Some companies offer store credit, discounts or promotions. Others have a goods system in place where you can trade in loyalty points for products. Then there are contests, giveaways and prizes, exclusive events and more.
For example, two of the most prominent rewards programs are frequent flyer miles for people who regularly travel, and rewards programs for credit card owners. In fact, you've likely participated in one of these programs yourself.
Find out more about the difference between UX and CX 
How are online loyalty programs beneficial to user experience?
While these programs are primarily used to encourage loyalty in a brand, they're also imperative to another aspect of customer engagement: user experience.
User experience is often attributed to a website design or interface, but it's so much more than that. It refers to the actual experience customers have with all facets of your brand. This means UX can come from a website, online storefront, retail location, social media network, email campaign and much more. It's essentially all of those things rolled into one big package.
To provide an exceptional user experience to your customers, you need to ensure that you always meet their needs without complications or frustrations. This is exactly why UX is about more than just your website or design. The concept can be applied to any facet of your business.
So, how does all of this relate to a loyalty rewards program? Here are seven reasons why loyalty programs translate to good user experience, with examples.
1 – Online Loyalty Programs Are Inexpensive
When it comes to both marketing and UX, you have to balance what you invest your time in. You don't want to waste all your resources on a single program that doesn't work out or, worse yet, doesn't improve your relationship with your audience.
Knowing this, it's common to dismiss loyalty programs as both expensive and a waste — especially since there's a chance they'll funnel resources away from other areas of your business.
But marketers who think this way don't take into account the fact that pursuing new customers — and keeping existing customers loyal — is the real expense. According to Forbes, existing customers are seven times less-expensive than new ones.
A rewards program encourages customers to continue purchasing and spending on your brand. In turn, it funnels revenue back into your business. Provided you can come up with a rewards program that doesn't offset your profits — which is a lot easier than you'd think — it's a fair trade-off.
---
Download Justinmind today and prototype your own loyalty program UIs!
---
2 – Online Loyalty Programs Boost Sales
Let's say a coffee shop you frequent adopts a loyalty program which offers free drinks and food after a certain amount of purchases. Chances are, you'll be more likely to purchase from that company just so you can get the rewards — in this case, the free coffee.
Through these programs, customers are incentivized to make purchases and stay loyal to a brand. They love it because they're getting something in return, while you benefit because your customers continue to invest money in your business.
Of course, the rewards and promotions you offer must be in tune with a customer's demands. If you offer something completely unrelated or undesired, the program is going to cause more harm than good.
Over 45% of consumers say the opportunity to earn rewards is what primarily influences them to purchase from a brand.
3 – Online Loyalty Programs Improve Customer Happiness
Let's face it: part of UX is taking into account the happiness of your customers. Is your website making people frustrated? Are you offering the right kinds of support, and in turn keeping your customers pleased? Are they satisfied with the goods and services you offer?
Every element of UX involves making sure your customers are satisfied and enjoying their interactions with your brand. This is exactly why UI is often mistaken for UX. The interface or design that customers interact with will largely influence their satisfaction toward your brand — almost as much as your products.
Loyalty rewards programs are designed to give something back. Aren't you happy when you get free stuff? Well, so are your customers.
81% of customers are more likely to continue spending on brands that have loyalty programs.
Need some inspiration for a loyalty program that boosts customer satisfaction? FitSmallBusiness gathered together 15 ideas from loyalty program pros.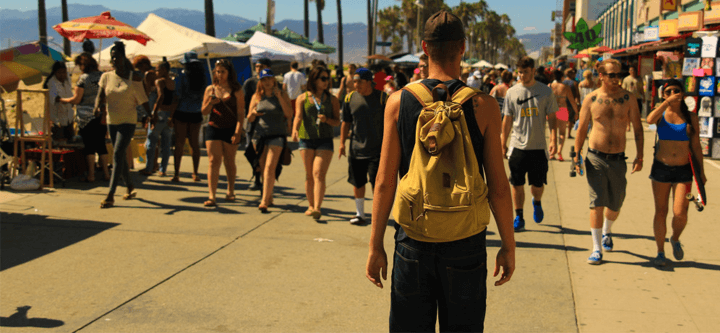 4 – Online Loyalty Programs Reward Progress 
One element of providing a good UX is making sure everyone can clearly see their progress. This allows you to set certain goals or missions, and work toward achieving them. Believe it or not, there's actually a science behind this strategy, and it's why people seem to love gamified content. They're effectively competing or working towards something.
Loyalty programs provide exactly this. Customers become hooked on the act of earning points or credit that can be used to redeem an item or promotion.
Most programs work like this. The customer is encouraged to browse a rewards catalog, and inside there's a variety of goods they can exchange points or credit for. Many of these items — especially the most desired ones — require active engagement and lots of credit. So, the customer chooses something they want, makes a note of the credit they'll need, and continues to earn until they can afford it.
For all intents and purposes, it offers them a goal they can slowly progress toward.
5 – Rewards Can Be Anything — Even Digital Goods
Another major aspect of UX involves accommodating everyone in your audience the best you can. No, you'll never be able to please everyone, but that's not the point. You should still try to ensure that everyone who encounters your business comes away with a positive experience.
To ensure this, many businesses offer tiered goods. In other words, their inventory is meant to please a wide audience, by including something for everyone.
When done right, loyalty rewards programs offer this as well. Rewards don't have to be one particular item or promotion. You can be creative and offer just about anything. You can offer physical goods or products. You can offer digital goods or services. You can even offer discounts or cash to be used in-store. The point here is that rewards can be anything, and they can be scaled to satisfy your entire audience.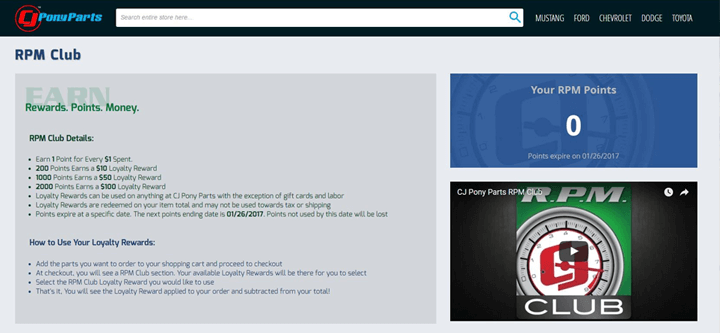 CJ Pony Parts offers points for every dollar spent, and when they add up to a certain amount, customers get a loyalty reward in dollars. These rewards can then be rolled back into future purchases. This encourages customers to continue spending to earn rewards, and also to continue spending after they've gotten one. Either way, the company makes money and customers have a great experience.
6 – You Can Learn Vital Stats About Your Customers with Online Loyalty Programs
To provide a good experience, you must first understand your customers. The only way to do this is to conduct market research. Who are they? What do they like? What do they think of your brand and your website? Are they satisfied or frustrated when they end an interaction with your brand?
Through customer loyalty programs, you can learn vital information about your customers. This can be rolled back into your business and your alternate programs to increase satisfaction.
American Airlines has a great program called AAdvantage, in which customers earn frequent flyer miles for a variety of purchases. It doesn't just pertain to flying via American — it also includes car rentals, hotels and more.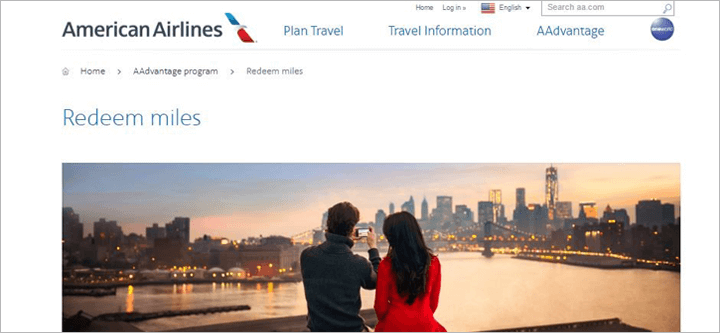 What they're also doing is collecting information about their customers. Where they like to stay. What places they like to visit. What they're willing to spend their own money and rewards points on. This can all be rolled back into their business for promotions and marketing.
7 – Online Loyalty Programs Boost Customer Growth
Want to bring new customers on board and boost growth in your company? A loyalty rewards program will encourage this by offering yet another form of investment for your customers. The credit, cash or points they rack up from participating is an icing-on-the-cake sort of deal.
They're rewarded for doing what they normally would with any brand, which is purchasing goods. The difference is that they get something extra in return through your loyalty program. It's obvious why new customers would be interested in coming aboard.
In part two of the series, Lexie will look at how to design and prototype a winning loyalty program UI.
Lexie Lu is a freelance UX designer and blogger. She enjoys researching the latest web design trends, manages Design Roast and can be followed on Twitter @lexieludesigner.
FOUND THIS USEFUL? SHARE WITH
Cassandra Naji
Cassandra is Marketing Lead at Justinmind
Related Content
What are agile user stories and who are they for? Find everything you need to know, including how to write one in this guide.

Find out how this basic yet powerful technique can help organize your team and boost your product's UX. Discover useful tools and books to help you get it done.

Two different documents with similar goals. Discover the differences and which one you should be using for your next feature design.