How can product managers & UXers work together?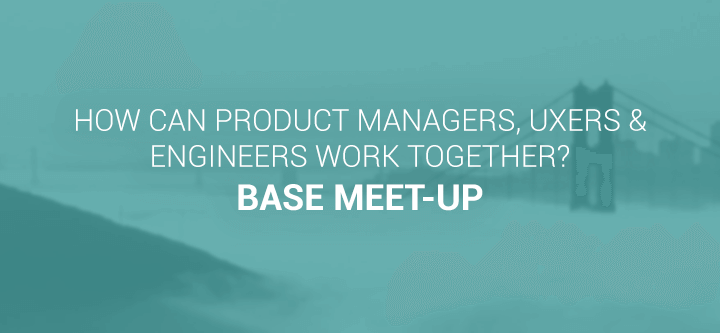 Justinmind is proud to be sponsoring Bay Area Software Engineers' next meet-up, a panel on how product managers, engineers and UXers can work together in harmony.
The title of BASE's (Bay Area Software Engineers) next meet-up event says it all. "Product Managers are from Pluto, Engineers are from Saturn and UXers are from Uranus…."., to be held on August 4th 2016 at Montgomery Street's Aconex Offices, will bring together talking heads from the three sectors to discuss one of the thorniest issues in software development – how to work together as a team. Justinmind is thrilled to be one of the panel event sponsors.
UX, Product Managers and Engineers
While UXers, PMs and Software Engineers all have the same ultimate goal – to produce an awesome, successful digital product – their approaches and priorities can occasionally be at odds. UXers are of course focused on understanding and incorporating user needs and behaviors, whereas both Product Managers and Engineers are both product-centred – the latter on construction and raw functionality, the former on the market and product context. Balancing these views can be one of the biggest challenges to pulling off a successful software development project.
Sign up for the event here!
BASE's panel event
BASE's panel speakers, from Intel NDG, Credit Karma, Pivotal, and Aconex, will include experts from all three sectors. The speakers will reveal their secrets of working collaboratively together, including:
How they form a team
What works and what definitely doesn't
Potential pain points betwnn UX, PM and engineering, and how to prevent them
How their approaches have changed with experience
Who are the Bay Area Software Engineers?
Bay Area Software Engineers (BASE) is a community organization that holds events exploring emerging technologies, especially designed for software engineers. From machine learning and robotics to augmented reality and interstellar space travel, BASE's events cover a lot of metaphorical ground while never moving from San Francisco. Attending events is a great chance to learn about disruptive tech, as well as expanding your networks within the local tech community. Everyone who has a love for new technologies and software engineering is welcome. What's not to like?!
Improve your next software development project – get involved!
Panel members will be answering questions from the audience – you can ask on the day or pre-tweet the organizers at @BayAreaSoftware. The event will start at 6pm for 6.30pm, with snacks and drinks provided by hosts Aconex.

FOUND THIS USEFUL? SHARE WITH
Cassandra Naji
Cassandra is Marketing Lead at Justinmind
Related Content
Hands-on UX Strategy & Prototyping workshop with Jaime Levy 2017

UX strategist Jaime Levy leads our upcoming workshop on defining the perfect UX strategy and validating innovative concepts with interactive prototypes. Don't miss out, sign up...

Integrating Agile and UX Design with Justinmind prototyping tool

Find out how rapid prototyping with Justinmind can help engage stakeholders, improve your UX Design and boost your Agile workflow