Justinmind is now integrated with UserTesting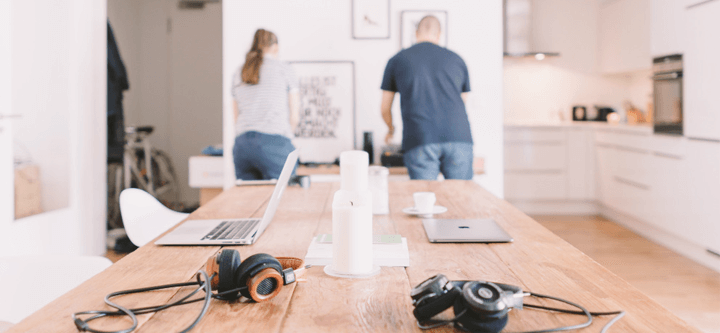 Have your prototype tested by real users in just 1 hour! How? Justinmind is now integrated with user testing tool UserTesting. That's how!
Ok, so you have this prototype you've created with Justinmind and you think it's awesome. You really think you've nailed it with the new app you've designed and you're ready to deliver it to the IT guys to make it real. But then doubt rears its ugly head. You've shown the prototype to lots of colleagues, you've already changed it many times, and everyone is now on board with the adjustments. But, what will the real users of your mobile/web app think? Are you sure they're going to like it too?
Of course, you could use one of the many user testing tools on the market, but then again you might have budget or time constraints that hinder you from receiving feedback in this way. So what can you do? The answer: UserTesting
Justinmind is now integrated with the fastest and most affordable user testing tool out there: UserTesting. In just one click, you'll be able to have your prototype tested and receive feedback in as little as one hour. See how it works in the below video:
Why you should always user test your prototypes
You may be asking yourself, why run usability tests on prototypes? Prototypes aren't the finished product, after all.
In fact that's exactly why you need to test prototypes. Because finding out your users don't like your software after coding is a lot more expensive than before coding (up to 100x more expensive, depending on the project). Early-stage user testing will find glitches that can be ironed out in later iterations.
User testing prototypes also helps validate demand for new products or features. Getting feedback from potential or current users before you get too deep into the design and development process will validate (or disprove) your base assumptions about market, need and desire. Find out how to validate demand with prototypes.
Running user tests on prototypes can also improve collaboration between design team members, as well as non-design colleagues and even external stakeholders. Presenting a prototype along with user research and test outcomes makes it a lot easier to get buy-in for ideas or changes.
UserTesting + Justinmind = validated prototypes without the stress or expense
Justinmind prototyping tool is now 100% integrated with UserTesting.com. This means that UXers, designers, marketers and product teams can get feedback from real users within as little as an hour. 
Web and mobile app prototypes can be tested on any device, either with your own customers or with UserTesting.com's panel of willing guinea pigs. You'll receive videos of the tests and metrics broken down for you.
Watch an entire UserTesting.com + Justinmind user test here.
So don't wait till it's too late! Test your Justinmind prototypes with UserTesting and make sure your next app is a success. Give it a try now! And if you're not already a Justinmind user, get stuck in now!

FOUND THIS USEFUL? SHARE WITH
Victor Conesa
Victor is the Product Manager at Justinmind. His specialties include business analysis, usability, requirements management and prototyping. When not busy doing that he is known to eat or sleep.
Related Content
Moderated vs unmoderated usability testing: Which do you need?

The pros and cons of moderated and unmoderated usability testing – get clued up in less than 10 minutes!

Guide to accessibility testing

Accessible design is growing in importance within the UX and web development industry. Stricter laws and the potential to make money, as well as moral obligations are just some of the reasons. Find out how you can make your websites more accessible today!