FREE template: Agile product roadmap for product owners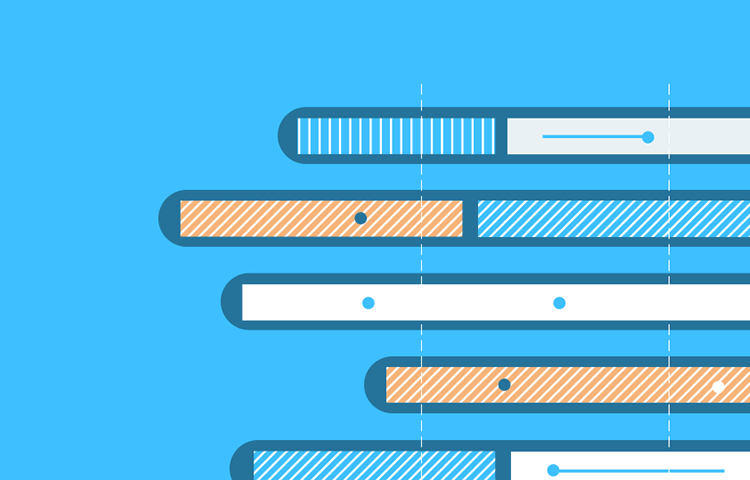 Justinmind's Agile product roadmap template: our new downloadable will help you visualize your project plans for external stakeholders and your teams
Digital technology provides innovative ways for us to reach our customers and meet their needs more effectively. But in order to take advantage of new opportunities, we need to become more flexible and develop a bias for action – in other words, become Agile.
---
Download the free Agile roadmap template now!
---
A product roadmap is an innovative, flexible and goal-oriented Agile collaboration tool, gaining popularity in product management methodology. Explore our Agile product roadmap template and create a coherent, visual and accessible product plan.
What's in this Agile downloadable?
Justinmind's downloadable has two parts: a list of tips and tricks to create a strong Agile product roadmap from scratch and a quick-start template. The template and tips will enable you to:
Translate your product strategy and business requirements into a high-level project plan
Make a visual and coherent roadmap that measures the progress of your project's goals
Present potential features that will keep your design, development and marketing teams, as well as your clients, informed
With our quick-start template, you can customize our outline exactly the way you like. Editing the template is also a good way of reminding yourself to update your roadmap as things change in your project.
Who should download it?
Software Product owners
Software Product managers
Agile Scrum masters
Anyone who wants to create a visual map of their software project
Agile methodology: the wave of the future
According to the 2017 State of Agile Report, a staggering 98% of respondents said that their organization has realized success in Agile projects, with noticeable improvements to delivery time, project visibility, team productivity and management of changing priorities.
For Agile development teams, project management software helps them keep track of specific tasks for bringing products to market. But a high-level plan to communicate overreaching direction and progress both to internal teams and external stakeholders is a necessary cog in the production system.
Agile product roadmaps are characterized by short time frames, frequent adjustments to allow for feature estimates and continuous testing and improvements. It reflects your product strategy but also responds to shifts in market trajectories, value propositions, and engineering constraints.
Some things to think about before getting started with an Agile roadmap
The high-level steps in your roadmap should coordinate your short and long-term business goals with the resources available to meet those goals.
What your Agile product roadmap should be:
A guiding document for executing the product strategy
A communication tool to
A tool to align cross-functional internal teams
Informative for external stakeholders
An umbrella for the product backlog
What your product roadmap is not:
A hard-and-fast project schedule
A feature soup of specific items that you may or may not be able to deliver
Tip: Keep in mind that your requirements and estimates should remain high-level in the product roadmap. In Agile, priorities change and this often means we are required to shuffle resources during the product life cycle. There is a time and place for defining your product plan with specifics – in the sprint and backlog – but the roadmap needs to remain high-level.
So without further ado, we present our Agile product roadmap template! Download it now to create your own roadmap that will be the center of your product and business decisions.

FOUND THIS USEFUL? SHARE WITH
Emily Grace Adiseshiah
Emily is Marketing Content Editor at Justinmind
Related Content
Folks quickly noticed they needed a design system - but the road to a good system can often be a maze. Check out how things played out at Wells Fargo.

Careers in UX design, web and app development are among the most coveted in the tech industry today, though getting into one of these fields is easier said than done. This post aims to point you in the right direction.

Product management is a diverse discipline, a position requiring in-depth knowledge. Finding the right course to fire up your career is no easy task, so we've narrowed down the best out there to make your life a little easier.