The 20 best free ebooks for designers

Handy design tool guides, tips from experts and musings on what good design really means… our list of 20 great free design ebooks has got it all
Sometimes it feels like designers have to be the office expert. From basic HTML and CSS to user experience principles and even client management, the range of skills that designers need is massive. And don't even mention staying creative in the middle of it all!
Luckily, there are tons of free ebooks out there that will make you a better designer.Whether you're looking for a quick guide to design tools use or indepth texts on the philosophy of design, there's something for everyone out there. 
Justinmind's design team put our heads together and rustled up the 20 best free ebooks for designers right now. We've divided them into four sections for ease of navigation:
Web & UI design

UX design

Logo design

Creativity & client relationships
So grab your eReader, put your feet up and sit back with one of these 20 free ebooks for designers.
---
Good design starts with a great tool. Try Justinmind free now.
---
Free web & UI design ebooks
UK-based designer Mark Boulton released his guide Designing for the Web for free with one aim in mind: "to serve that audience who prefers to read their content online, or those who arguably were most in need of this book, but had hard decisions to make on how they spend their money (…) I just wanted to give a bit back."
Designing for the web gives a bit back and then some. The guide covers everything from getting that elusive first design job to design theory and creativity. The advice is indepth and the accompanying images really back Mark's points up.
Stoyan Stefanov's Book of Speed goes into the "business, psychology and technology of high-performance web apps."
As the free ebook's title suggests, Stoyan is a speed freak when it comes to web pages. He reveals the business case for faster loading page design, the web components and coding decisions that speed pages up and even the psychology behind web performance.
The book is a work in progress but it's well worth studying right now.
Pixel Perfect Precision Handbook
The Pixel Perfect Precision Handbook, produced by ustwo design studio, is now in it's third generation. Seems safe to say it's a hit with designers, and it's not hard to see why. The free ebook reveals the "pixel perfect principles" necessary for stellar web design. Accessibility, design techniques, Illustrator & Photoshop insights and advice on branding & visuals are all covered.
"Great design isn't about how you integrate the social media buttons or even slick visuals," point out ebook creators Webflow. In fact, "great design is actually about creating a website that aligns with an overarching strategy."
And that's just what The Modern Web Design Process aims to cover. The seven crucial steps of web design are covered chapter by chapter: the sections on wireframes and content first design are our faves, of course 😉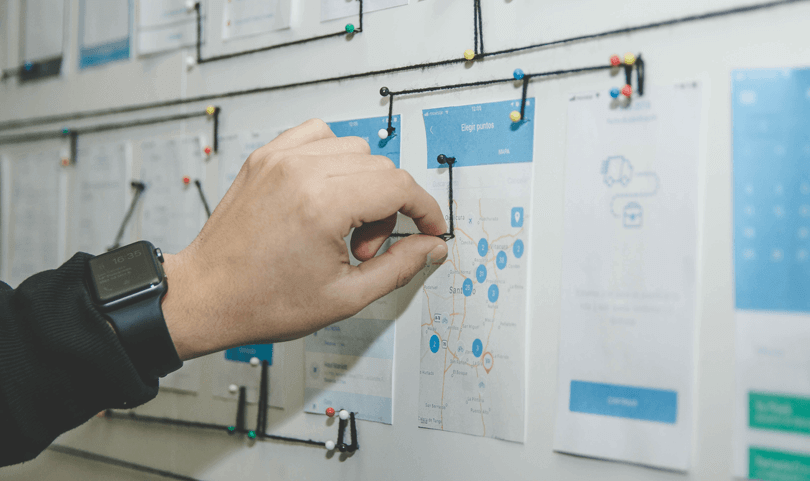 Designer Jeremy Keith makes it clear from the outset – his Resilient Web Design is "more like a history book" than a handbook.
In the free ebook Jeremy casts an eye over the web principles and ideas that have stood the test of time since the industry's early days. He asks what these "resilient designs" can teach us about the present and future of the web design industry.
Getting Real's subtitle tells you pretty much everything you need to know – "the smarter, faster, easier way to build a successful web application". What's not to love already about this free ebook from Basecamp?!
50 Ways to Please Your Customers: A Guide to Mobile Web Design Best Practices
This ebook from Mobify is from way back in 2012, but that doesn't mean it isn't worth flicking through these days.
Particularly interesting are the sections where the authors lay out the conceptual and UX problems of omnichannel design, and the strategic insights that place design firmly at the center of any successful mobile strategy.
SVGs are among the most powerful weapons in a digital designers' arsenal. Hey that's why all our icons in Justinmind are SVGs!
In this free ebook the guys over at GitHub go deep into how to create and use SVGs of your own. Be aware – you'll need some HTML and CSS smarts to make the most of the ebook.
If you've ever felt you need to get fully on top of progressive enhancement, this is the ebook for you. Aaron Gustafson explains the nuts and bolts, from Markup and CSS through to accessibility. And he never loses sight of the user, that's what we love about this resource.
Free UX design ebooks
Email marketing platform Mailchimp, writing about UX? You might wonder what that's all about.
Amazing insights into the Mailchimp UX team's process and principles, that's what The Ux Reader is all about. In the ebook you'll find out how Mailchimp built their UX team, collaboration and cohesion musings, and feedback advice. We love the personal, reflective tone of this one.
Just Ask: Integrating Accessibility Throughout Design
The website looks kinda funky when you first land (sorry guys…) but this free design ebook is goldmine for user experience specialists focused on accessibility.
You'll find storied advice on everything from including people with disabilities in your projects, to questions for recruiting screeners and usability testing checklists.
Ebook author and UXer Shawn Henry did a bang up job with Just Ask.
Principles of Social Interaction Design
Another one from 2012 but once again don't let that put you off. Adrian Chan combines sociology, psychology, web design principles, crowd theory and much more to create the ultimate UX guide to social media design.
Starting from the seemingly simple question "what makes social media work?", this ebook may well change the way you think about (and design) social interfaces.
Free logo & typography design ebooks
50 Logo Design Tips from the Pros
Just like the title says, this nifty ebook gathers together tips from 0 designers worldwide on how to design winning logos every time.
Broken out to match the steps in a good logo design process, the ebook is full of gems on researching clients, savvy interview questions and redesign tips.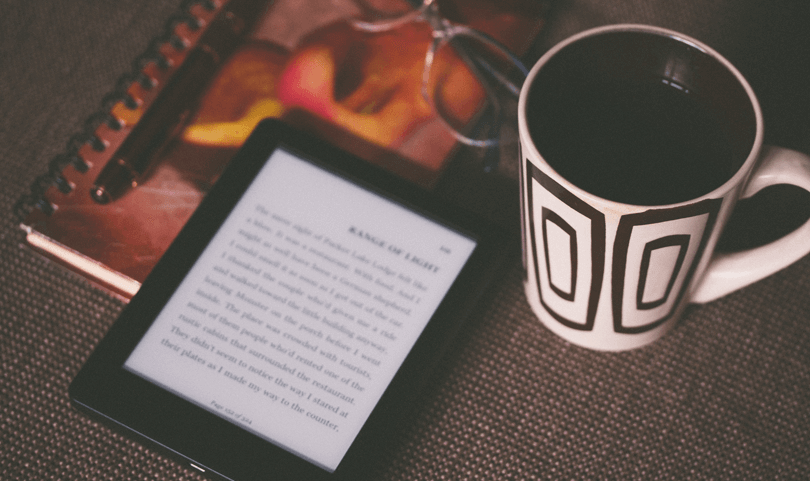 Everything There is to Know About Logo Design
Blue Soda's 25 page guide to logo design is a great resource for beginner logo designers. Starting out from the basics of what a logo is, the ebook ranges to typography and color principles.
Of course, the section where they name and shame awesomely bad logos is the best part of the book.
Looking for books on typography? We've got 7 of the best right here for you
Free creativity & client relationships ebooks
Designer, author and illustrator Frank Chimero takes a loving look at creativity and its cultural context. The free ebook comprises chapters like Craft and Beauty, and Fiction and Bridges, to really reflect on what design is for and the relationship between designer and audience.
50 Must Read Tips From Designers, To Designers
As this ebook states from the outset, "You can never know enough about Design." And while 50 Must-Read Tips clocks in at a mere 19 pages, it still might surprise you with things you didn't know.
You'll find 50 tips collected from graphic designers on everything from brand strategy to Photoshop hacks. No nonsense and refreshingly honest.
Great title, right? Design's Iron Fist packs a punch – over 20 essays on design and business on things that really worry designers. Should you say no to clients? How to get on top of web fonts? Which design rules can you beak and which are holy? Jarrod Drysdale has the answers.
You have to give away your email address to get the ebook, but the upside is that you get signed up to a free accompanying e-course about avoiding creative burn-out.
Subtitled 'a manifesto for meaningful design', The Design Funnel is a call to arms for creatives who want to stay creative and still win clients.
The ebook introduces the concept of the design funnel, a process that helps designers generate and validate ideas at every step.
Free product design ebooks
Have you ever stopped to wonder how changing technologies will affect your design process and philosophy? We sure have.
And so has Jonathan Follet, author of this free O'Reilly ebook. Jonathan examines everything from how companies can integrate new tech into their products to how the product design lifecycle itself will change in the future.
A design classic. Renowned designer Massimo Vignelli takes us through his notions of "good design", illustrating each section with gorgeous examples.
Expect to contend with semantics, linguistic pragmatics and the concept of responsibility on your journey to design Nirvana. There's also more nuts and bolts talk of white space, texture, layout and all the usual goodies. A great looking book.
FOUND THIS USEFUL? SHARE WITH
Cassandra Naji
Cassandra is Marketing Lead at Justinmind
Related Content
Navigation design is about creating a system that empowers your users to interact with and use your product. This is everything you need to know

What exactly are website mockups? This guide explores how they can help save you time and money in the design process by helping you nail your website's UX from the start. We'll also look at the best way to go about putting one together!

A mobile usability test may be similar to testing a website - but mobile devices have an impact on how you go about testing an app. Discover the best practices in this practical guide!