The Double Diamond model: what is it and should you use it?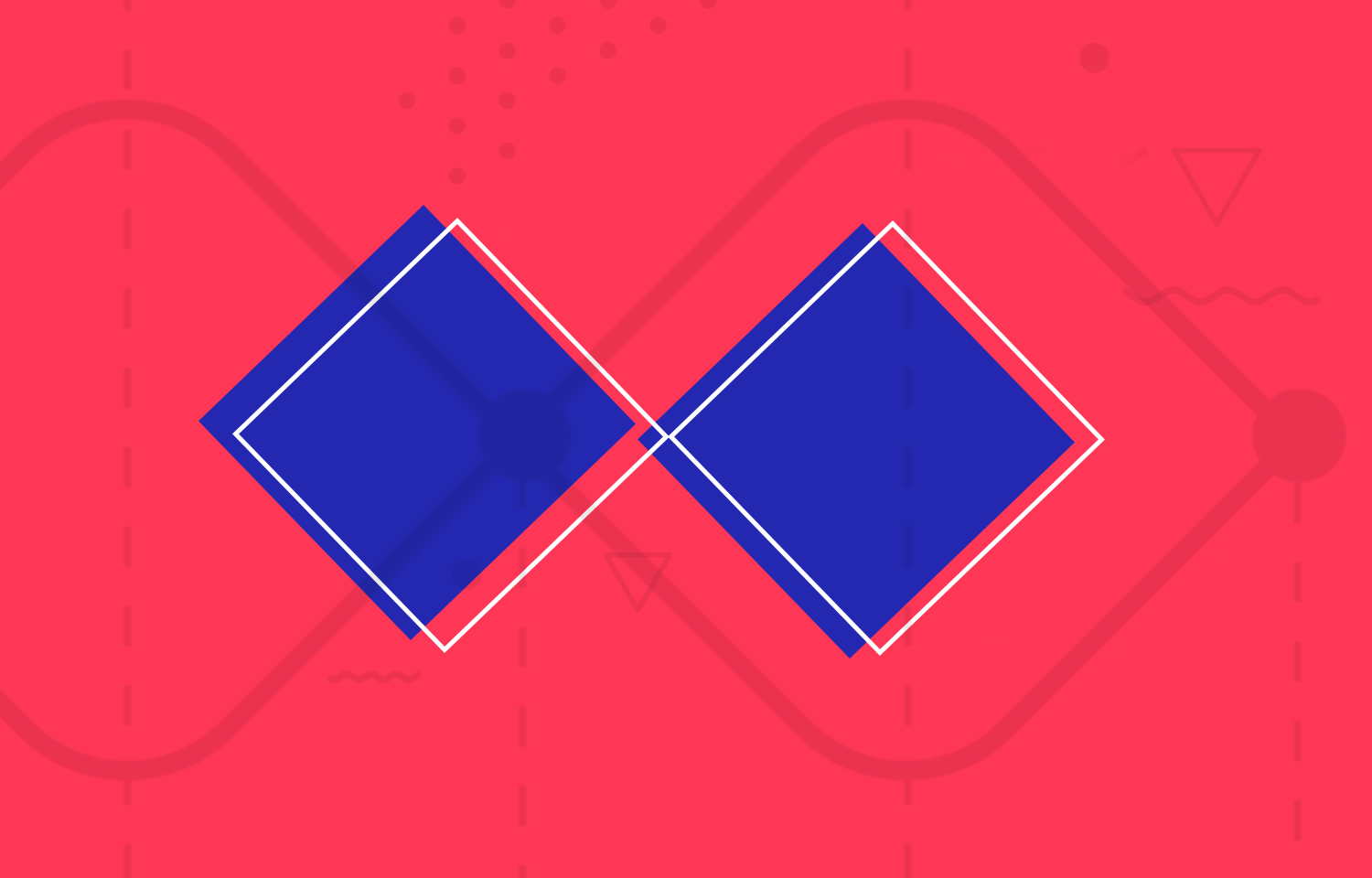 The creative process of creating a solution to a problem can be a maze. That's why we have the Double Diamond model – a road map for people who want to create things.
The Double Diamond design model has been around since it was officially invented by the British Design Council, back in 2005. While it has been around for a while, many designers are still unclear what this model is or what it entails. Fear not! Just read on.
---
Implement Double Diamond model with Free UX Design tool
---
Simply put, the Double Diamond design model is a system designers can follow in their creative process. The British Design Council made it official  following a long study that involved corporate giants such as Microsoft, Starbucks, Sony and LEGO.
The Council wanted to learn more about how people process information in order to create solutions – and they were surprised to find that across all companies, people went through the same steps in search of innovation. Each company had their own name for this process, each company did it a particular way – but creative employees all went through these stages whenever they were faced with a problem, a difficult task or a promising opportunity.
These stages within the creative process were better divided by the Council, coming to what we now know as the Double Diamond design model.
The Double Diamond design model
The official Double Diamond design model has four stages: Discovery, Definition, Development and Delivery. Together, these stages work as a map designers can use to organize their thoughts in order to improve the creative process.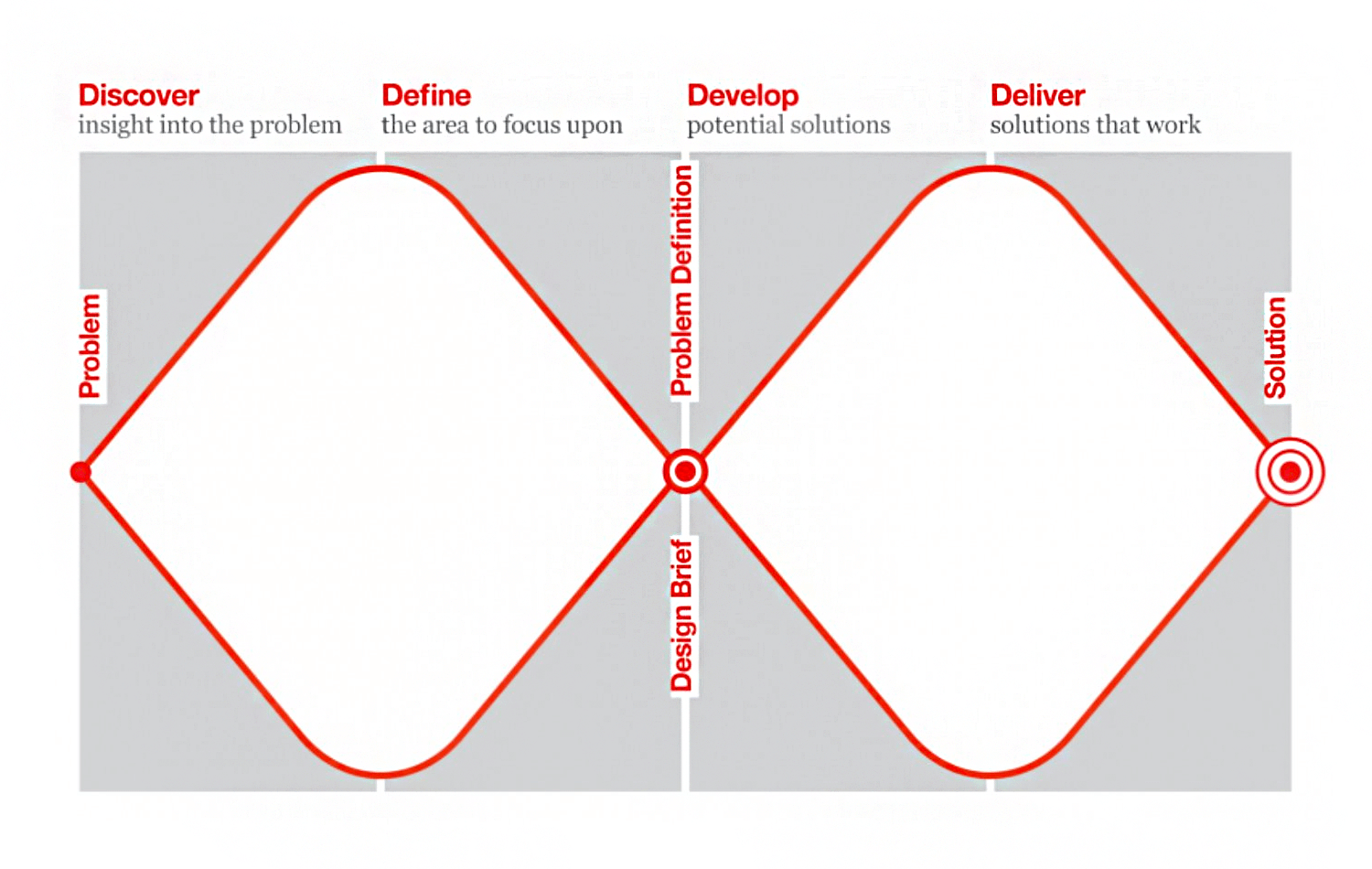 It's important to bear in mind  that this model isn't linear in any way. In fact, creative people are encouraged to go back and forth between these stages in order to fully understand what the problem is and how they can either solve it, or improve on an existing solution.
Discovery: gathering data
The very first stage of the Double Diamond model consists of learning more about the different variables that affect the problem and its possible solution. It's common for companies to start this process by laying down their problem, presenting their hypothesis,  and defining ways they can learn more.
The objective of this stage within the Double Diamond model is to identify and contextualize the actual problem or opportunity. Think of it like an expedition to map out the playing field. The study found that keeping employees' minds open to all possible solutions was crucial to ensure maximum creative problem-solving.
Normal activities in this stage include market research and user testing. Something interesting the Council learned is that all companies were user-oriented, which translates into focusing on users' needs, wants and behavior.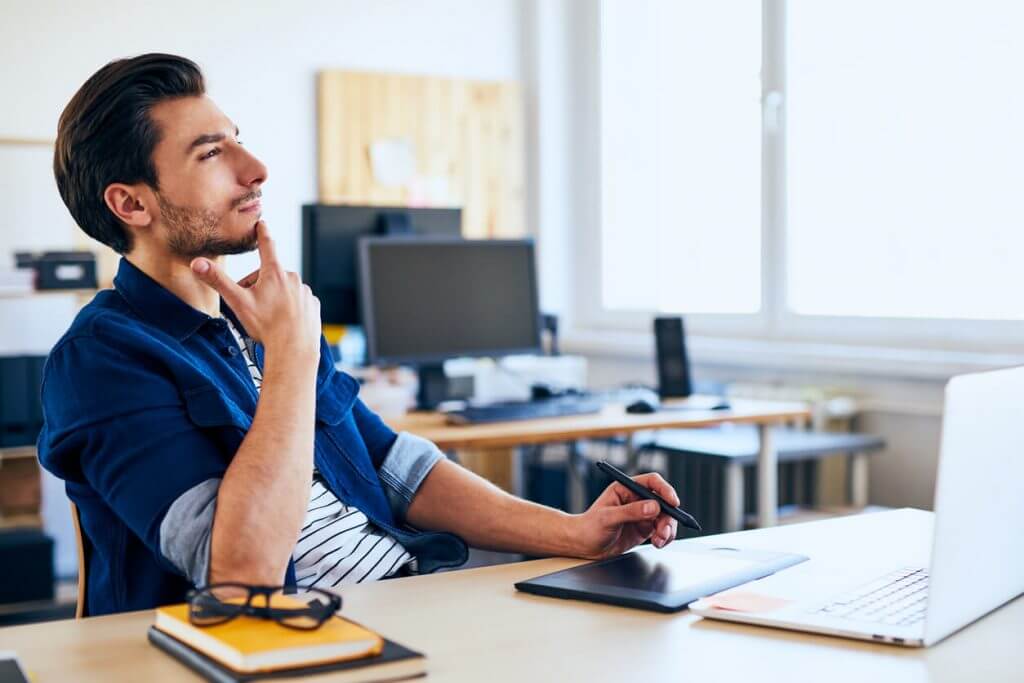 There is a catch, however: all this digging is going to bring in large amounts of information. Knowing how to manage and organize this information is crucial. Gathering all the data you've found on a project brief that can be passed on to creative teams everywhere is recommended.
The Council notes that successful companies tended to get their designers closely involved in the research process, bringing the design team face-to-face with users.
Starbucks makes for a great example: company policy dictates that any designer is to spend a month working as a barista in any of their venues before designing anything. This submerges people in the design context and clarifies the problem at hand, while promoting multi-disciplinary cooperation. A win-win!
Definition Stage: filtering through data and sign-off
After gathering all that data in the first stage of the Double Diamond model, you come to the definition stage.
The British Design Council found that many companies sent their findings from stage one to top management for an official corporate sign-off, which it considered to be jumping the gun. Instead, the Double Diamond model supports taking your time to develop on what you found in stage one.
The reasoning behind this advice is quite simple: passing on all your findings can lead to focusing on irrelevant data, increasing the chance of failure in the design outcome.
The definition stage in the Double Diamond model consists of filtering through all the information you got from stage one, and elaborating on it. This can mean identifying bottlenecks or resource waste, seeing hidden opportunities or setting a list of things the design team definitely shouldn't do (called no-gos).
The definition stage aims to elaborate on the different components of the project, making sure everyone understands the context of the project (both internal and external) as well as understanding what lies within the capabilities of the company. This means that designers must bear in mind the finances of the company, its resources, logistics and market situation before designing anything.
In short, the definition stage of the Double Diamond model represents a filtering of the ideas and data taken from stage one. It also sets  the context for product development, assesses the realism of what can be done and analyzes how this project agrees with the corporate brand.
The end of the definition stage comes with the corporate sign-off. This is a make or break moment, when top management either scraps the project or approves of it and gives it the budget and resources needed for it to carry on.
Development stage: start to design
Microsoft calls this "Implement" while Virgin Atlantic Airways called it "Design". The important thing is that this stage of the Double Diamond model marks the start of the actual design process, the actual making of the solution to the problem defined in stages one and two.
The development stage involves a lot of multi-disciplinary work – putting the designers together with internal partners, such as engineers, developers or other departments that have expertise needed in the project. A big win from this aspect of the development stage is that by putting different departments together, you speed up problem-solving.
Imagine a team of designers that create a new product. The company has all the resources and the whole thing is put into production – only to hit a bump on the road. The manufacturing plant of the company isn't optimal to make that new product while maintaining production levels of older items. Who could have known?! Ah, yes. Anyone from that manufacturing plant would have known.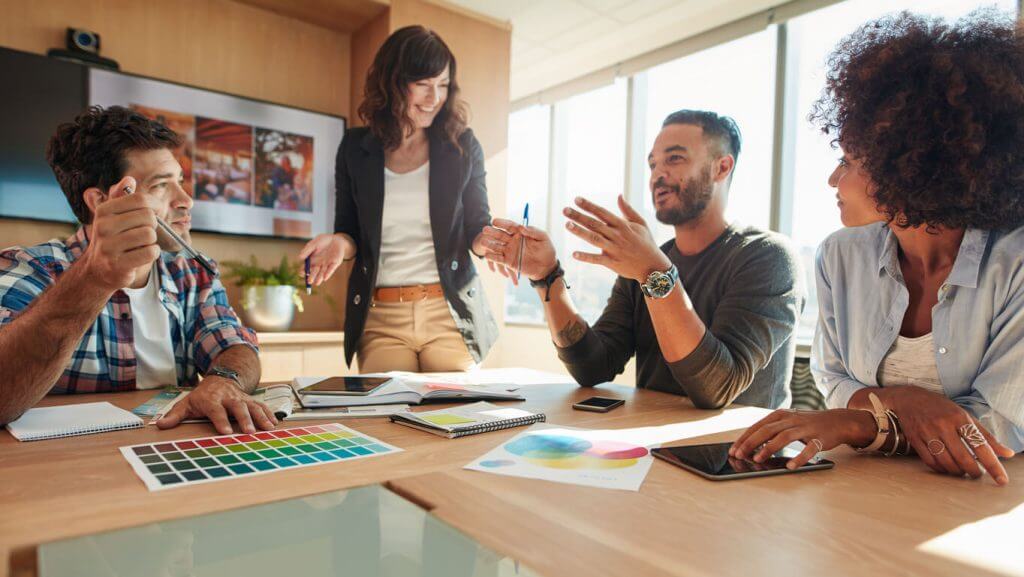 Another aspect that takes the spotlight in this stage of the Double Diamond model is that all companies engage in development methods- as you might have guessed. Each of the companies in the study had their own preferred methods. Brainstorming, visualization, making of different scenarios, and so on.
The important thing is that all methods aim for the same outcome: to put the prototyping tool to good use and bring the solution to fruition. By having different departments participate in the design process, you ensure that less prototypes are needed and that less problems are discovered with testing.
An interesting detail to note here: the study points out that continuous testing and feedback are common throughout the development stage in the Double Diamond model. Microsoft's philosophy is that designers should "eat their own dog food" – which means designers are to use their own creations in their work, so they can be in the user's shoes. That means it's important to have a professional app prototyping tool that allows you to make design changes quickly and efficiently.
Delivery stage: test and release  
The last stage of the Double Diamond model includes the final testing of the product, official sign-off to production and launching.
The final testing is that one last look at the product to make sure there are no issues with it. This usually includes testing it against any regulation and legal standards, damage testing and/or compatibility testing.
Companies also use this stage to assess the impact of the design on customer satisfaction, in order to quantify the value of good design for the brand.
Separately, all the companies in the study took their responsibility to create feedback loops very seriously. This was seen as a window for constant improvement on the product – each company went about it differently but the lesson here is clear.
Your work as a designer isn't done when the product is launched. In fact, some would say your work has only just started, because once your product is out there you need to listen to users and make sure their thoughts and opinions are reflected in each new version of your design. So forget the race to launch, and brace for the marathon of improvement.
The wrap-up
The Double Diamond model is a framework that can be used in a variety of industries and just about anywhere. It's more than a simple tool for designers, because it can be applied to any problem that calls for a solution.
Every designer has their own way of doing things – but having a road map to follow allows you to focus all your might on the situation at hand, and that will always save you time in the long run.
FOUND THIS USEFUL? SHARE WITH
Rebeka Costa
In-house SEO manager, usability enthusiast and patron of all sleep-deprived designers
Related Content
UI design examples that bring some serious inspiration. From parallex scrolling to delicate animations - this list has it all to get you inspired!

We created a list of the top UI design principles that capture some of the most interesting faces of digital design. Check them out!

UI patterns help designers to structure content in a way that solves problems. Check out the top web and mobile patterns in this list as well as some libraries!