Designing apps for millennials: 5 top tips

Are your app designs millennial-ready? Read this post to find out how to make online experiences for Generation Y
Designers, a word of advice: if you want to get ahead in the world of UX design, you need to prioritize millennials.
Millennials – anyone born between 1982 and 2000 – are the first generation of digital natives and are arguably the most important consumer cohort for the tech industry.
For starters, they're the largest living generation in the US – yes, they even outrank baby boomers according to Goldman Sachs. Millennials are also the largest consumers of online content in the US, spending on average 4 hours a day on their mobile devices (according to Statista). And what's more, they possess an annual purchasing power of $1.3 trillion and makeup 35% of the workforce. Woah!
So when designing online experiences, millennial expectations are kind of a big deal. If you're not sure whether your apps are millennial-friendly, have no fear. Here are Justinmind's top five tips on designing for the tech-dependent.
---
Create your own mobile apps in Justinmind. Download free.
---
Designing apps for millennials: efficient and on-demand
Having grown up in a world where technology is completely integrated into their everyday lives, millennials consume content differently to the generations before them. For instance, reading the newspaper, opening a bank account, ordering a takeaway, booking accommodation, listening to music etc., can now be done more quickly and with less effort using a connected device.
Younger users who are well-versed in the latest technologies have different expectations of sites and apps. They expect gratification to be instant and web and mobile experiences to be on-demand. In order to keep up with generation "what I want, when I want it", designers need create experiences that are rapid, seamless and consistent.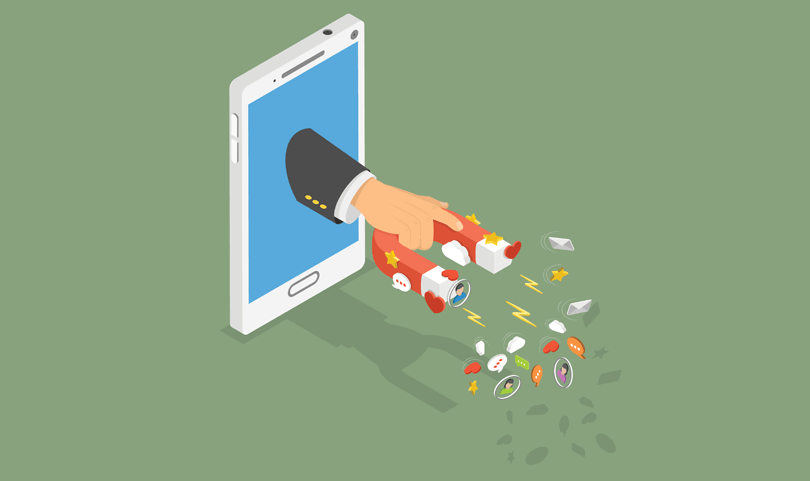 The best way to tap into the millennial mind is to think: how can I get more done with the least amount of effort? The answer is simple: design an intuitive user flow and enable users to complete tasks as efficiently as possible. As Usabilla reminds us, millennials want easy access to information and they're unlikely to go hunting for what they want.
To keep your navigation flow clear and simple, use a flowchart maker. Tools like Justinmind help you map out flows and test them live. This process will also help you get to know your users and identify where they are coming to your app from.
One user flow to focus on in particular is onboarding. App onboarding is primarily the first point of contact with the user and can either make or break the experience. Getting new users set up should be quick and easy, otherwise you risk users bouncing before they've even had a chance to get to know your brand. When onboarding millennials, you might want to try the single sign-on, as the younger generation is more inclined to have their personal data stored online.
Designing apps for millennials: make things personal
Millennials want to feel special. When designing for this generation, you need to create tailored experiences that make each user feel like they're your number-one customer.
Create a killer style guide
One way to do this is to be on top of your style guide. A strong style guide not only helps creative teams understand style, visual hierarchy and interface interactions, it also helps avoid misunderstandings in the design process. And as we all know, it's easier to create great user experiences when everyone's on the same page.
Here are a few things to keep in mind when creating your style guide:
Pick your color palette and use it consistently throughout the design process. This includes your post-launch promotional materials
Define logo size and placement for your app's design team as well as use by third parties (i.e. place this information in your press kit)
Define your brand's voice and tone for product and marketing
Set a style for iconography and photo styling – learn more about this here
Choose readable fonts and make sure everyone has them installed – psst did you know that you can now embed fonts in your Justinmind prototypes?
With a clear style guide, you can ensure that the essential elements in your designs – color, visual hierarchy, navigation etc. – are locked in, while allowing you to build flexibility into your design process and reduce the risk of your app design going stale.
Reward your users
As Mind the Product has it, feedback and rewards are the most important elements driving users to return to sites – both physiologically and psychologically. When users receive a reward, dopamine released by the brain gives off a feeling of euphoria – who knew?!
Feedback and rewards don't have to be grand gestures. Even a simple "good job!" or "form completed successfully" message goes a long way. Moreover, feedback doesn't have to be verbal. Teeny gestures, such as micro-interactions, help to communicate the status of a task and keep users switched on.
Other ways of making your apps more personal include keeping your literature informal, using a chatbot to allow users to interact with your team directly, and using progressive disclosure in information delivery. You might also consider including emojis and GIFs to showcase content in different ways – did you know that emojis can boost engagement by 85%?
Designing apps for millennials: lightning-quick page speed
Nowadays, everyone's in a hurry. And when it comes to the success of your site or app, page speed and performance play a significant role. In fact, according to Google, high performing sites engage and retain users better than poorly performing ones do.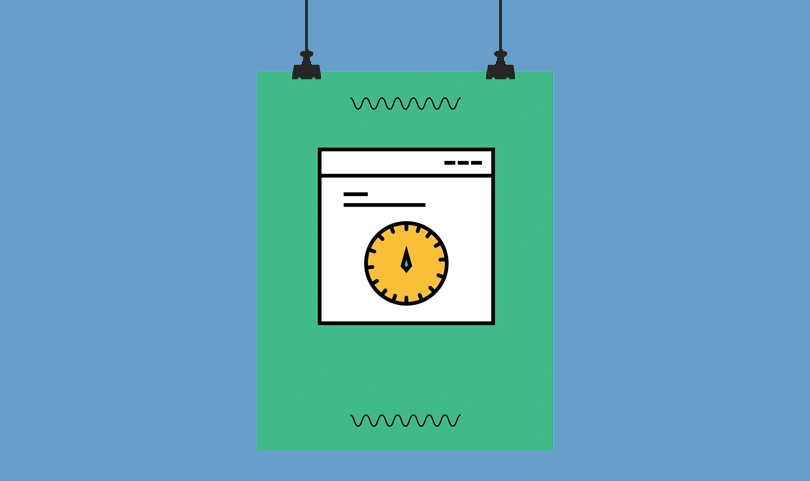 When designing for the generation who waits for no page, you need to pay attention to the loading time of your app. According to this Think with Google post, the probability of a bounce increases by 90% as the load-time for a mobile page goes from 1 to 5 seconds.
Luckily, there are plenty of ways to optimize for performance. For starters, ditch video embedding and upload content to Vimeo or YouTube instead. Apart from slow-loading, file size limits, storage space and file format all have to be taken into account when hosting a video on your app. Uploading your videos to a video-sharing website and linking to it helps keep page weight down.
Additionally, optimize your images. Firstly, swap out PNGs for JPEGs wherever possible. PNGs are only really necessary for logos and images with lots of straight lines and/or high contrast. Secondly, use the correct resolution for your images – an image with a width of 120px does not need to be uploaded as a 10MB file. Finally, consider trying out SVGs. These lightweight vector images are perfect for images of all resolutions.
As Envato states: "Anything that can make each experience they have with your product, wherever they're coming from, fast, and satisfying puts you in a position to satisfy a millennial audience."
Designing apps for millennials: go mobile-first
If you are targeting a millennial audience, there is absolutely no excuse for not building your site to be optimized for mobile.
Millennials are the mobile-first generation, with 98% of millennials owning a smartphone. And another fun fact: 21% of 18-34 year olds deleted an app in the past year simply because they didn't like how it looked on their phone's Home Screen.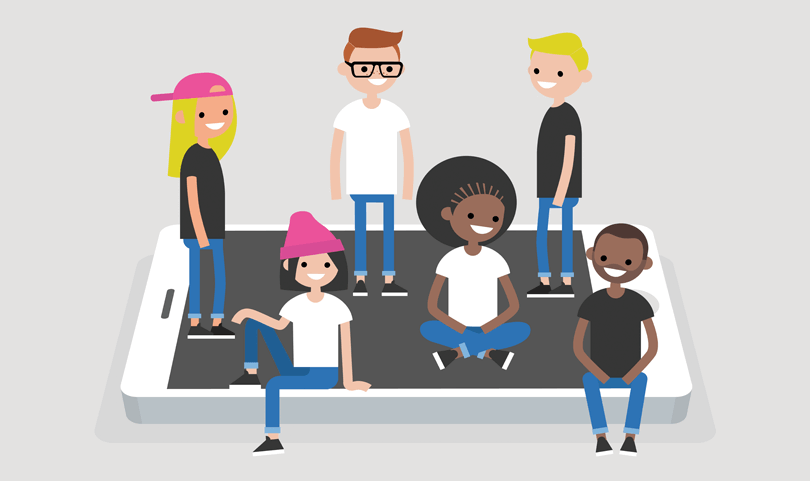 With so much demand for mobile devices and good apps to go with them, designing mobile-first makes a lot of sense. Mobile-first design consists in starting the product design from the product end and then expanding to create a tablet or desktop version. The advantage of this workflow is that content and navigation for smaller screens is designed at the heart of your UX strategy.
To prioritize millennial mobile users and create perfect mobile-first apps in just a few steps, click here.
Designing apps for millennials: pay attention to your landing page
Great landing page design is key to retaining millennial users. A landing page is a standalone web page, created specifically for the purposes of a marketing or advertising campaign. Users arrive on these pages upon interacting with a specific piece of content, such as clicking on a link on Facebook or call-to-action button in a newsletter.
Designing a personalized landing page is a good way to help millennials who have arrived on your page relate to its content. It's also a terrific way to provide users with an experience that feels unique to them. Learn more about creating awesome landing pages here.
And remember, millennials and social media go hand in hand. When it comes to millennial search behavior, it's interesting to note that they rarely arrive on sites directly from their homepages. According to Envato, it is more likely that they are referred to a landing page from social media, a search engine or an aggregating service.
So whether you're sending users to a landing page or directly to an app, providing sharing links and feed widgets will help Gen-Y users share your content with others, as well as relate better to your brand – a win-win situation!
Designing apps for millennials – conclusion
Technology has come a long way in the past 30 years, and so have users. Millennials expect instant gratification, personal connections and quick and easy access to your apps.
So designers, your move. If you're ready to start creating seamless, speedy experiences for Generation Y, there's no time like the present. Download Justinmind now and get designing!

FOUND THIS USEFUL? SHARE WITH
Emily Grace Adiseshiah
Emily is Marketing Content Editor at Justinmind
Related Content
See great examples of microinteractions and how to create them yourself, as well as how to pitch the benefits to stakeholders.

Sliders can be a fun way to lighten the cognitive load of a page. But what makes a good slider? Find out in this post!

See the power of testimonials to increase trust and social proof on a website with these awesome examples, along with some top tips thrown in.