Best design podcasts for UXers

Find out what's happening on the user experience grapevine with these 12 awesome podcasts for UX designers
Reading is great. It helps us learn, stay sharp and is a fun way to pass the time. You're reading this to pass the time and learn something, aren't you?
But, sometimes – just sometimes – you need to peel your eyes off the countless articles that you're reading to become a better UX designer and try a different sort of content consumption: podcasts!
Podcasts have gone from niche on-demand audio content to more popular than ever. They're now a truly profitable venture. Jordan Harbinger over at GrowthLab said we're in the golden age of podcasting. We believe him.
Production on some podcasts could fool you into thinking you were listening to a genuine radio-produced show such is their calibre. Since 2008 and 2015 podcast listeners doubled and this number continues to rise.
With numbers like that and with such quality podcast content out there in the ether, Justinmind couldn't resist rustling up a list of  12 best design podcasts for UXers.
---
Listen to these awesome podcasts while you prototype. Download Justinmind.
---
Adventures in Design
Described as a daily talk show for creatives just like you, Adventures in Design gets together artists from all walks of life and disciplines to talk design.
Whether it's the World's Greatest Poster Artists, the difficulty of fine art painting or even talking about getting lost in your work, host Mark Brickley opened up a world to us where we can see how creative people are able to bring joy into their lives through design.
Design Details
If you ever wanted to get into the head of product designers at Facebook or wondered how Dropbox created their own design system, then Design Details is the podcast you've been looking for.
The show features guests who design products from companies big and small, including people who have designed some of the most popular prototyping tools out there.
To get started, check out episode 238 with Julie Delanoy, product designer at Product Hunt.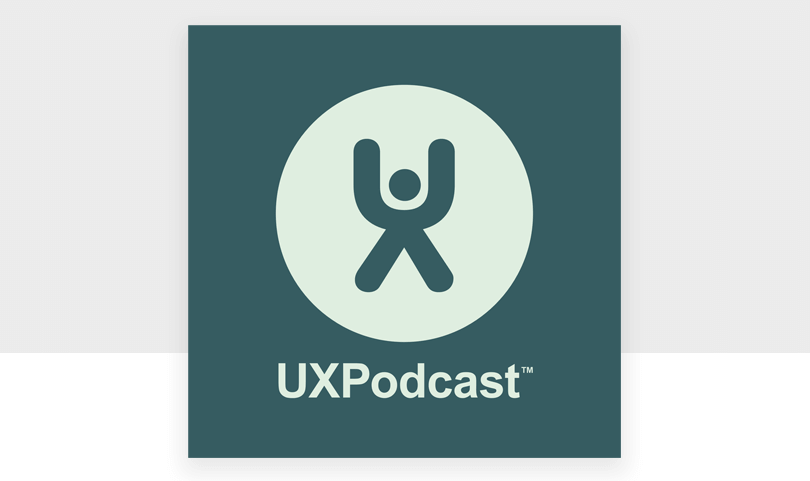 UXPodcast
A podcast about UX that's not just for UXers but anyone with their food in the digital door. The show is recorded twice monthly and is an excellent resource for  UXers who want to know more about business, tech and people.
A great episode to get started with is The Insane Growth of UX where hosts James and Per discuss a couple of articles which have inspired them, namely A 100 Year View of User Experience and Five User Research Rules of Thumb.
Animalators
Even though Animalators isn't updated anymore, there are still a raft of awesome episodes to get your ears stuck into. Animalators is a podcast for people who are interested in motion design and animation.
The show is varied and has an interesting selection of guests from professional animators at Adobe to freelancers from small towns in the middle of nowhere.
Wanna know more about storyboarding or the simply the importance of delegating? Check out episode 33 with Animade.
On the Grid
Another podcast from days gone by but still a valuable resources for UXers and designers alike.
The show covered a range of topics from content strategy and architecture to pitching and what makes a good designer vs what makes a great leader.
---
Go from learning to designing with Justinmind prototyping tool.
---
The Creative Agency Podcast
Updated sporadically, The Creative Agency Podcast dives into just what it's like to work at a creative agency.
If you're somebody who sells creative services – whether marketing, design, copy, web, art or video – then this podcast will give you the kind of insights you're looking for.
Episode 26 features discussion with Pek Pongpaet from Impekable on how to grow your own UI/UX agency, how to hire remote workers and what are the some of the most common UI/UX strategies and techniques.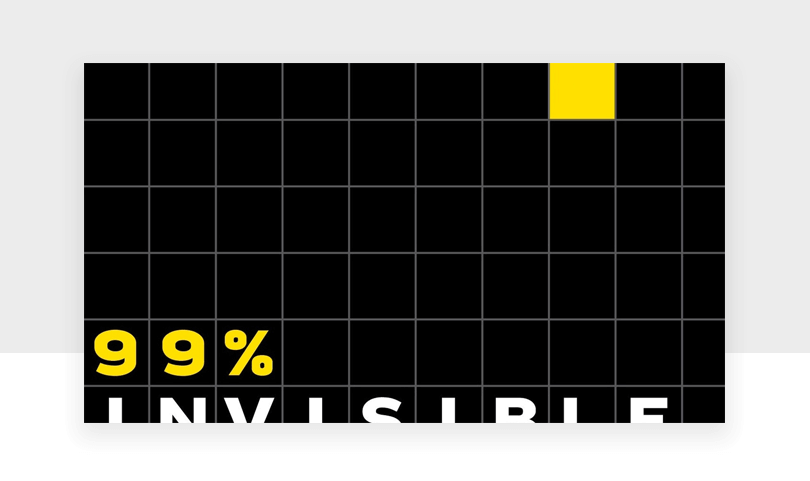 99% Invisible
Are there any podcast lists out there which don't recommend checking out Roman Mars's delightful creation 99% Invisible? Probably not.
Roman and his team explore the USA, and even further afield to Europe, to uncover the curious histories of some of the world's most unnoticed things.
Episodes cover things from Why Danger Symbols Can't Last Forever to the Nebulous Origins of America's Iconic Dollar Sign right the way to logo design with Pentagram's Michael Bierut.
Working File
A show for designers, made by designers. Although, this podcast hasn't been updated since November the archive of episodes is enough to keep you entertained for quite some time.
Working File has a diverse and varied range of contributors from all over which makes for a whole smorgasbord of different perspectives on design.
A personal favorite is Verbal Design where hosts Chappell Ellison and Robyn Kanner talk about the language we use to describe ourselves and our work as well as the transition from in-house to agency life.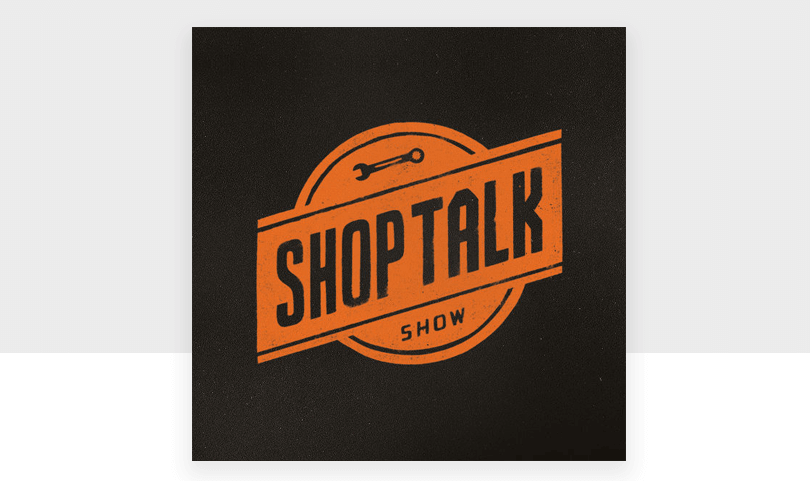 Shop Talk Show
Shop Talk Show describes itself as an internet radio show about the internet.
With topics covered like animation with Rachel Nabors or Variable Fonts with Jason Pamental, Shop Talk Show manages to provide entertaining content on a whole host of different topics with one salient theme running throughout: the internet.
Hosted by Dave Rupert and Chris Coyier, the show strikes a fine balance between design, code and content.
What is wrong with UX
Laura Klein, author of UX for Lean Startups, has her own podcast where she and Kate Rutter talk about the state of user experience today.
Pertinent issues covered include designing beyond the screen, starting your own thing and working with non-designers.
Front End Happy Hour
A podcast featuring a panel of software engineers from Netflix, Evernote, Atlassian and LinkedIn? Sign us up.
Front End Happy Hour is a laid back podcast with true professionals in the biz who talk about how to manage difficult clients, shady business practices and how front end engineers can impact security vulnerabilities in the applications and websites their building.
Start off with Getting the bartender's attention with guest Bianca Bortolussi, the Netflix recruiter as they discuss how to get noticed by hiring managers and recruiters.
Hacking UI
Hacking UI Podcast is the brainchild of Sagi Shrieber and David Tintner, who are two designer-developers obsessed with technology.
Joined by experienced thought leaders from the big boys of tech, including Facebook and Google, this UI podcast is great for UXers who want to gain better insight into the world of technology and find out just what life is like for the people who build some of the most widely used products of our time.
To get started, check out Find a niche you love, specialize, succeed with Samuel Hulick.
Conclusion
Next time you're idly designing on your computer or getting through a long commute, pop on one of these 12 awesome podcasts for UXers and make your day that little bit more interesting. While you're here, why not recommend some of your favorite podcasts?
FOUND THIS USEFUL? SHARE WITH
Steven Douglas
Steven is the web editor at Justinmind
Related Content
UX research can be a driving force in design. But what methods are there? How do we approach it? Find out in this post!

Prototyping is a door to validating requirements, but how can we test requirements? How does Justinmind help us validate my requirements?

What is responsive design and why is it so important? What does it look like? Get close and personal with a UX star in this introduction to responsive!