A UX Designer's 2017 New Year resolutions: interactive prototyping, UX courses and more!

UX design resolutions to keep you relevant and innovative right through 2017, from interactive prototyping to work/life balance, by freelance UX designer & blogger Lexie Lu
If you want to stay relevant as a designer, you need to keep pushing the envelope and honing your design skills. Successful UX designers never stop learning. They continue to take classes, study the work of other designers and grow in their craft.
2017 is right around the corner and is a great time for designers to make a few resolutions that will result in bigger and better designs in the new year.
1. Learn New Coding Skills
No matter how long you've been designing, or how advanced your skills are, you can always learn something new. For example, do you know how to code a theme from scratch? While it might not always be necessary, there are occasions where you either need to know how to create that theme from nothing or how to adapt another theme to meet your client's needs.
You can develop new coding skills by taking online classes from places like Udemy or an online university.
Check out these top 10 online UX/UI courses
2. Find a Work/Life Balance
While balancing your personal and professional life isn't a design skill, it's definitely a necessity if you want to keep your sanity and your creative edge. About 25% of 2,000 small business owners surveyed said they'd grown ill due to failing to balance their work and personal lives. With that in mind, make 2017 the year that you throw out your workaholic tendencies and take the time to spend with your family and on your health.
Probably the best way to achieve balance is to set up specific days and hours that you work. If something occurs outside of those hours, resist being on the telephone or computer. If you set up a schedule of 9 to 5, Monday through Friday, unplug from electronics on the weekend and just enjoy some downtime away from email, client phone calls and text messages.
If you absolutely must, hire an assistant to handle correspondence for you during your downtime. You can't run a successful business if you're ill from working yourself too hard.
---
Download Justinmind and boost your UX design skills now
---
3. Ensure UX Is Consistent Across All Devices
You already know how important user experience is for your website, but it's equally important that the experience is reliable on different types of devices. 83% of users surveyed indicated that user experience being reliable across multiple devices is at least somewhat important, if not very important.
Take the time in 2017 to ensure that the features of your website work equally well on mobile devices and desktops. The best way to ensure that UX is consistent is through testing of interactive prototypes on multiple devices. You may also want to gather feedback from usability testing on high fidelity prototypes prior to coding a product, or from website visitors to make sure their experience is consistent, and to help make any adjustments needed.
4. Add Data Mining Skills
Although trends show that designers and marketers are not as in-demand as they once were, one area that's heating up is cloud and data mining skills. If you aren't working with your clients in these business intelligence areas, 2017 is a great time to begin learning more about how to add this to your repertoire.
Doing so will give you a competitive edge over design companies that strictly offer design without any of the add-on services business clients so often need.
5. Get Organized
Time management is one of the biggest challenges for designers and small business owners. More than likely, you're trying to do everything on your own. You have to juggle your work, seek new clients, retain the ones you've got, train yourself and market your skills. Many freelance designers are also trying to raise a family and keep a household going. That's a lot for anyone to stay on top of!
Fortunately, you can make the most of the time you do have in a day by getting organized. Invest in tools such as Toodledo, where you can make a list and schedule and can access it from any device. The system will even send you reminders when projects are due. You can also get better organized with project management tools such as Trello, or to-do lists like Todoist.
6. Reduce Your Client List
You've probably heard before that you should work smarter and not harder — but how do you accomplish this? The only way, without hiring multiple employees, is to gain clients who pay better for the same amount of work.
Every year, you should look at your current client list closely and decide which clients are no longer a good match for you. Reasons you might cut a client include:
The client isn't paying you a fair rate.
The client is too demanding or persnickety, and takes up too much of your time.
The client is consistently unclear in their instructions, which eats into your profitable time. You don't want to have to guess what the client wants — or, worse, consistently redo projects.
Each year, let clients go if they're too difficult or time-consuming. Of those who are not paying well, if you enjoy working with that client, inform them of your rate increase and allow them a chance to pay you a fair rate.
7. Get Personal Again
The internet has become highly impersonal. People send out massive tweets without really knowing who's on the other end getting those messages. Are the messages even being read by anyone?
In 2017, make things personal again for your clients. Take the time to send a personal note. Pick up the telephone and call a client to see if their needs have changed, and what you can do better to meet those needs in 2017. Take the time to network and meet new people and potential new clients face-to-face.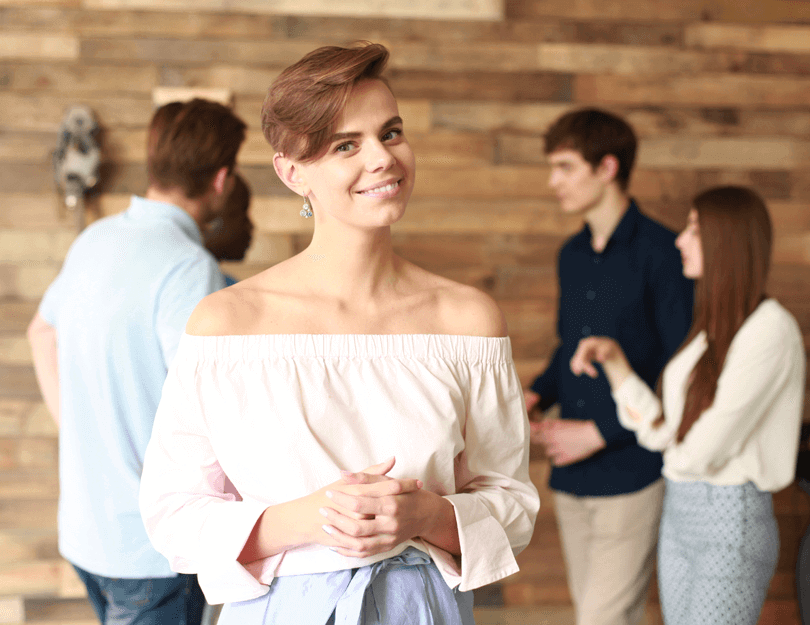 In an age when everything is so impersonal, making a slight effort to design in a more person-driven way will have a huge impact on your business.
8. Take Care of Your Health
The average designer spends hours and hours in front of a computer working on designs, posting articles and emailing back and forth with clients. It's easy to get into the habit of not exercising, and grabbing something quick to eat as you struggle to meet deadlines. However, you also won't be able to do your best work if you become ill from not caring about your health.
Instead, take some time for yourself. Sign up for a stress reduction class, such as yoga. Take an hour a week to talk to a therapist and work through any emotional situations you might be dealing with. Get up and go for a walk at least once a day.
Take care of your health so you can be at the top of your game as you work to grow your business in 2017.
9. Study People
Since UX design is all about meeting the needs of people, you need to really understand what people want in order to be effective at your job. There's a number of ways you can develop better interpersonal skills.
You could attend a class that teaches you how to talk to people and get to know them better. Take a psychology course so you can understand the mentality of people and why they do the things they do. You might even send out surveys to your current clients to figure out how to better meet their needs. Study people and their reactions, wants and needs and your designs will meet those needs better than ever before.
10. Give prototyping a try
Ok, we had to sneak this one in here. But it's true that in 2017 prototyping is going to become even more important to software definition and product design. Software commercialization is rapidly sweeping even the cruftiest of enterprise systems, and organizations are rushing to introduce UX thinking into their design/development processes. Interactive prototypes are smart, sophisticated, and a way to strengthen the product creation process. Make it a resolution to try new tools (hopefully Justinmind 😉 ) and up your prototyping game.
Making resolutions is a positive step toward improving your business and your life. Keeping these resolutions requires looking ahead into the year. However, if you can keep even a few of the resolutions listed above—or new ones you come up with on your own—you're sure to find success in the new year.
Lexie Lu is a freelance UX designer and blogger. She enjoys researching the latest web design trends, manages Design Roast and can be followed on Twitter @lexieludesigner.

FOUND THIS USEFUL? SHARE WITH
Cassandra Naji
Cassandra is Marketing Lead at Justinmind
Related Content
18 user testing questions for a better user experience

What you say to your users during a test is important. That's why no user testing plan or script would be complete without a list of user testing questions. This post will help you get started – choose the perfect questions and adapt them to your test!

User testing prototypes and wireframes

For the best user experience, it's important to regularly user test your prototypes and wireframes throughout the development cycle. Regular testing helps you catch errors early and scores stakeholder buy-in. Find out how to do it in this post!