A primer on service design for UX designers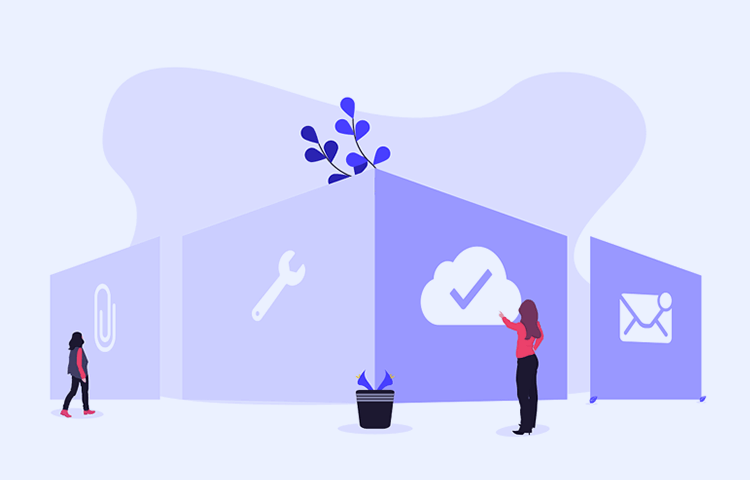 Service design and UX design share many similarities but what are the differences between them? Here's your primer on service design
Service design is an emerging field that focuses on the creation, curation and implementation of services and their experience.
---
Free UX design tool for service design
---
You might be thinking: this sounds eerily similar to UX or CX design.  You'd be right but as with many disciplines within the wider design practice, there's crossover.
Service design encompasses both customer-facing outputs – like a user's interaction with an app – and internal processes like an employee's experience in an organization. In this way, service design is a holistic approach to design.
To illustrate: adding a new event to your calendar app on your iPhone would be user experience design. The shopping experience of buying that phone and how that's tied to the Apple website, the genius bar and customer support is service design.
So, what's a service then?
A service is something that someone uses but does not own. Spotify is one obvious example. You can listen to any song you like with Spotify but you don't own any of the music. You're paying for the service that it provides.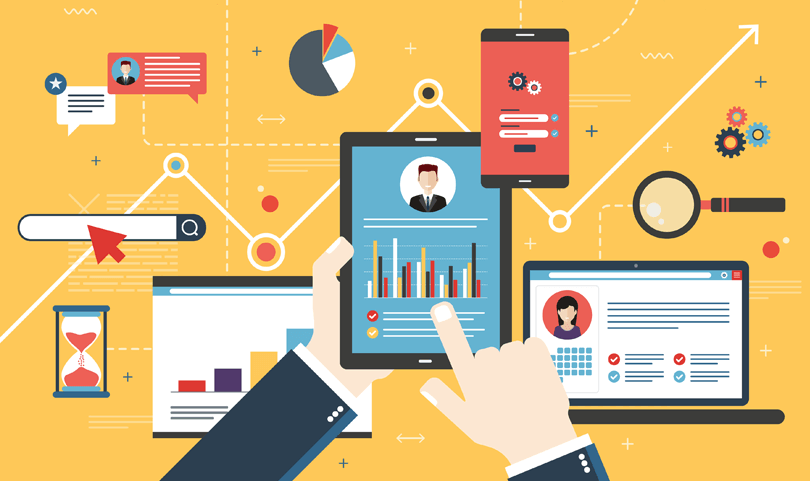 It isn't just software that's a service. Institutions like government have a vested interest in this field; service design shapes an experience so that it works for people.
Millions of people rely on government services every day and it's in the interest of both those who work in the government and those who use its services to have a user-focused experience.
Sarah Richards, the author of Content Design, spearheaded the famous GOV.UK website transformation.
When asked about the importance of service design when it comes to government, she had this to say,
"We put information in a clear, active voice. We banned a whole load of words, and metaphors completely. You can't hide much when the style guide says everything has to be clear.
For the first time, all British government policy is in one place, with no 'spin' allowed. That sort of openness helps people make an informed choice when it comes to voting and speaking about the way the UK is run."
How service design became popular
It's the growth of the internet and the opportunity that brings which has really given service design a boom.
Imagine a supermarket. And now imagine people who use supermarkets. You know that people don't really want more supermarkets. They want food. Most of us want our food delivered straight to our door. Instead of creating a new brick and mortar shop, a supermarket can create a service to meet the needs of their customer; in this case, home delivery.
If your user has any digital touchpoints while using your service, it's always best to test them using a prototyping tool.
Service design evolved from user-centered design. They're inseparable cousins in the world of design. They both come from the idea that you need to make things work for people. Instead of a relentless focus on an artefact (a new supermarket, for instance), you focus on the outcome (people want their food delivered to their home).
Is service design just UX design in disguise?
You might be thinking: how is service design different from UX design?
Let's take a look at two job postings. One for service designer and another for UX designer: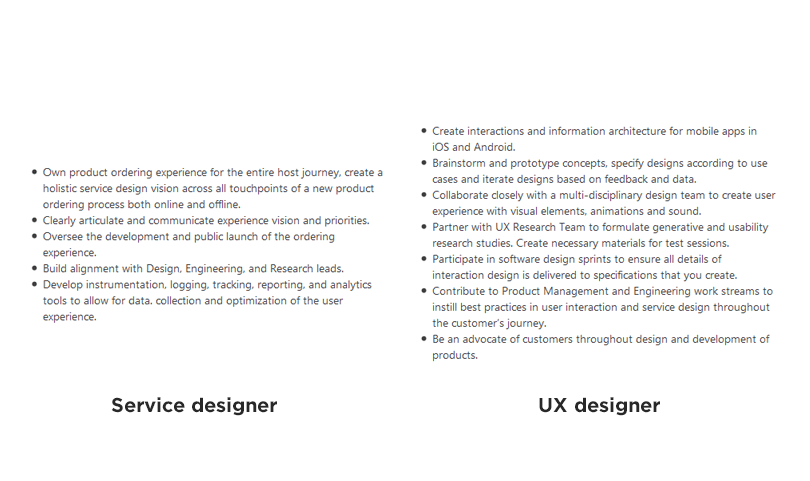 Off the bat, the service design role is more strategic compared with the UX design role, which is focused on creating assets and doing research to create those assets.
Erik Flowers makes an interesting point in Practical Service Design when he says,
"Poll 100 UX designers. What percentage of their time is spent outside of product design? What percentage of their time is spend on higher altitude system design that aligned with a broader customer strategy? Not a lot."
UX design focuses on the design and development of digital environments. Products, interfaces and the like. This is typically restricted to applications and websites used on devices like tablets, laptops and phones.
Service design focuses on the design and implementation of interactions that happen across the entire customer journey both digital and analog. Essentially, service design is a combination of tangible and intangible mediums.
The book This is Service Design Thinking makes it clear that service design includes strategic management, operations management and people management.
These are not in the domain of UX design. Very few user experience designers will concern themselves with operations or an employee's experience in a company.
What do service designers create?
Service designers will create artifacts that UXers are used to:
But they'll also be involved in areas that UXers don't spend much focus:
Future-state blueprints

Ecosystem maps

Archetypes

Service storming
Service design components
UX design is often restricted to creating digital assets. Those can take the form of marketing materials, interactions, UI components and so on.
Service design also produces artefacts that contribute to an overall experience. Nielsen Norman Group highlights three main components of service design. They are:
People covers anybody who uses a services as well as those who may be indirectly affected by the service. People includes:
Employees

Customers

Partners
Props include both digital and physical assets. These are needed to make sure the service is successful. Props include:
Storefronts

Conference rooms

Websites

Digital files
Processes are the workflows, procedures and rituals performed by people throughout a service. These include:
Getting help from a support page

Interviewing a new employee

Sharing a file
This is then broken down further into frontstage and backstage components.
Frontstage components are those seen by the customer: touchpoints, products, interfaces. Backstage refers to things like infrastructure, technology and policies.
Why adopt a service design approach?
Service design has many benefits. Here are a few that are particularly worth highlighting.
Bridge departments, break silos.
How many of us suffer from silo madness? Service design can bridge gaps in organizations and bring people from different departments together. Many organizations focus on customer-facing outputs to the detriment of internal organization.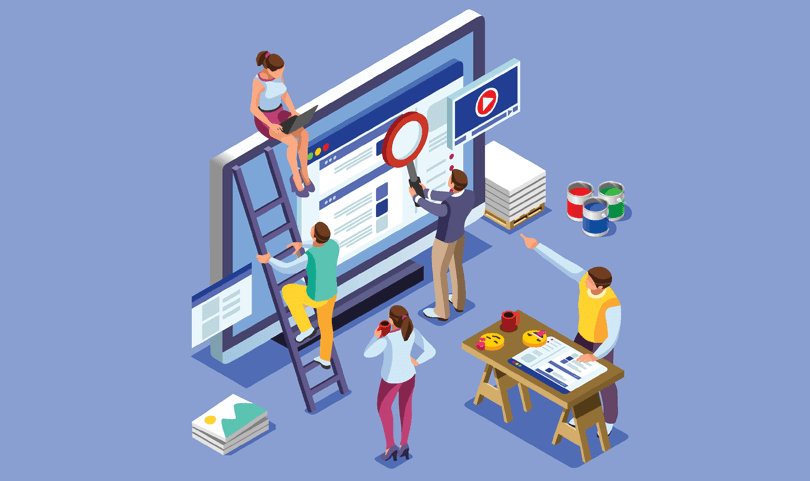 Since service design is holistic and covers people, props and processes, the experience of an organization's employees are also taken into account and designed for.
What a service designer will do is question predominant assumptions, prioritize functionalities and breakdown overlaps leading to a more simplified (and unified) service.
Foster loyalty with customers and employees alike.
By spending time, money and resources improving the lives of both employee and customer, you'll create more loyalty.
One recurring problem that business face is a lack of loyalty. In a world where employee and consumer are spoilt for choice, companies need to invest in retention.
Service is key to loyalty and getting service right in the first place goes a long way in building a loyal customer base. By adopting a service design focus, businesses can kill two birds with one stone.
Improve business efficiency
Nielsen Norman Group mentions that service design can help in reducing redundancies with a bird's-eye view. It's true: service design looks at the entire organization.
By mapping out the whole cycle of internal service processes, a company will have a holistic view of their service ecosystem (that refers to all channels, services, touchpoints and interactions in a business).
This sort of view can pinpoint where there are inefficiencies or duplicate efforts that lead to employee frustration and wasted resources. Eliminating redundancies help to boost morale, reduce costs and increase efficiency.
A primer on service design for UX designers  – the takeaway
By focusing on people, props and processes service design delivers a great experience for more than just a user.
Customers, employees and other staff are designed for, making service design a holistic approach that is inclusive.
FOUND THIS USEFUL? SHARE WITH
Steven Douglas
Steven is the web editor at Justinmind
Related Content
UX design books that cover everything from layout design to the theory of user testing. Want to expand your horizons? Check out this awesome list!

UX design portfolios are your chance to showcase your top skills and best work. Check out this post for awesome portfolio examples and websites!

UX design is booming, but where do UX designers find job opportunities? How can they spot a bad job listing? Discover the world of UX design jobs in this post!