The Justinmind blog
The voice of UX design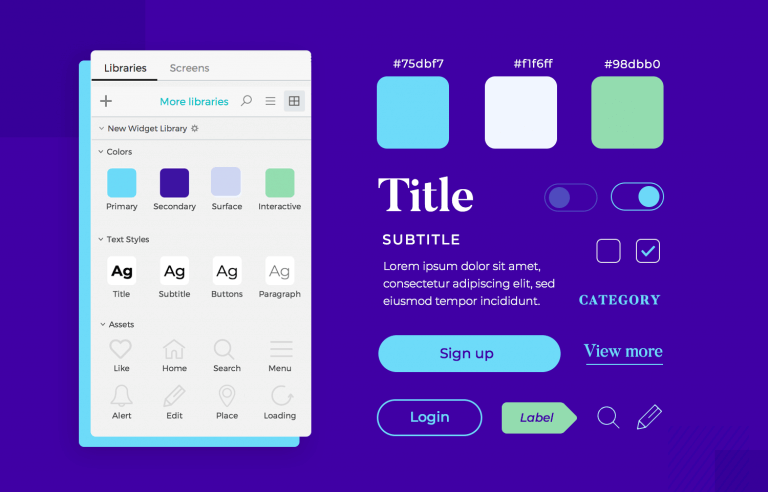 New library features, design system generation, and new export features are only part of the new and improved Justinmind 9.5. Discover the update!
Web design is constantly attracting people to the field, but what do web designers do? What do they study for their practice? Find out with this post!

Web design has its basic rules and principles, which tend to be valid to any product out there! Today, let's go back to the basic rules design.

Looking for some web design inspiration? We got a list of websites that have some of the best and unique designs in the world just for you!

UI design examples that bring some serious inspiration. From parallex scrolling to delicate animations - this list has it all to get you inspired!

We created a list of the top UI design principles that capture some of the most interesting faces of digital design. Check them out!

UI patterns help designers to structure content in a way that solves problems. Check out the top web and mobile patterns in this list as well as some libraries!

What is the role of UI design? What do UI designers do? From creating the layout to the visuals, discover the world of creating interfaces.

Game design is all about creating a unique and immersive experience for players. Check out this post to see how UI designers do it!

UX design books that cover everything from layout design to the theory of user testing. Want to expand your horizons? Check out this awesome list!

UX design portfolios are your chance to showcase your top skills and best work. Check out this post for awesome portfolio examples and websites!

UX design is booming, but where do UX designers find job opportunities? How can they spot a bad job listing? Discover the world of UX design jobs in this post!

What is the real difference between UX and UI design? Why is there confusion over the two? Let's go over what separates them and what their role is in design.

Lean UX is all about changing the focus of the work and gaining perspective in the design - but why is it so popular? What does it mean in practice? Read on to find out!

Justinmind 9.4 is all about the marriage of interactive prototyping with UI design - check out an update that will change the way you create things.

Great UX design can come in many forms. Check out these 20 incredible UX design examples that deliver a unique experience!

We put together this list of UX design principles to showcase product design in all its glory! From creating the navigation to the prototyping process.

The UX design process has lots of margin to approach it the way that best suits us - but what are the constants? Read this post to see the major milestones!