5 unexpected ways UI designers can use Google Drive
Google Drive has many features, some of which can boost a UI designer's workflow. Here's 5 unexpected ways to bring Google Drive into your process
When Google Drive was released in 2012, it didn't exactly revolutionize the world. Dropbox had already been in the game for five years before Google's big cloud storage realization.
---
Power up your design toolbox with Justinmind. Download free.
---
But in the 6 years since its release, Google Drive has gone from humble cloud storage option to a pretty nifty tool that UI designers can use to optimize and improve their work flow.The guys at Google have really transformed this tool into a value assets for designers.
With a buffet of features to use from scanning your documents to populating your prototypes with real data, Google Drive's an unlikely candidate in the UI designer's toolbox.
Who'd have thought it? In this post, Justinmind will take a look at 5 unexpected ways that UI designers can use Google Drive from prototyping to real-time collaboration.
Use it to populate your prototypes with real life information
In Justinmind, designers can use our URL and HTML widgets to populate their wireframes and prototypes with real data, straight from Google Drive.
If you've got some important user data in a chart in Google Sheets and you want to use that data in your prototype to impress stakeholders, then this widget is right up your street.
In four steps you can start using your Google Drive files in your interactive prototypes:
Create your document in Google Drive then grab the link to share it.

Make sure the right permissions are set and the link sharing is set to active.

Shorten your link using a URL shortener, like bitly.

Drag and drop a URL widget onto your canvas with your shortened link.
Now you can embed any videos, maps, forms or document into your prototypes. It's that easy – happy prototyping!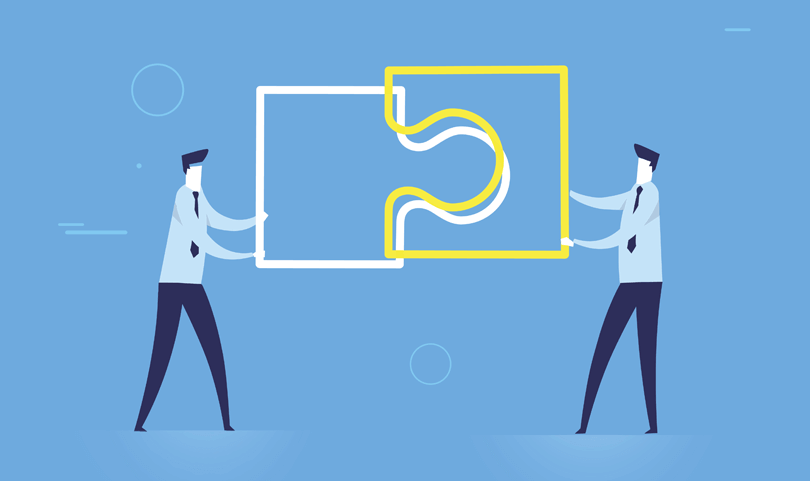 Scan and share your ideas and sketches
Got a winning idea that you want to share with your team? Grab a napkin, sketch away and snap a picture.
Google Drive has a scan document feature which can not only take quick scans of your sketches but it can transform text into searchable PDFs at the click of a button.
Why is this useful for UI designers? Well, if you create a screen or sketch of a UI, you can scan it into Google Drive and quickly add comments that helpfully explain your idea, ready to be shared with your team.
In February, Google introduced a feature to let users leave feedback on uploaded images, files and documents without needing to convert them into a Google file type.
We're big fans of high level interoperability, and no longer relying on third-party conversion tools is a big win.
Carry out user research using Google Forms
f you want to create experiences that people enjoy and want to repeat, you need to do user research. The beauty of user research in UX design is how versatile it is. You can do stakeholder interviews on a dime or spend big budget on something more comprehensive like a week-long focus group.
If you're really strapped for budget or simply want a quick and easy way to get information then look towards Google Forms. They can get you the kind of data you need to inform your design choices. And all for free.
In an instant, you can whip up a poll, write a questionnaire or survey and gather relevant data from your users. If you've just done a user testing session, round it off with a Google Form and put your findings into practice.
And Google Forms are smart, too. You can carry out page branching and question skip logic.
Quick and dirty prototyping with Google Drawing
The fun never ends with Google and there's always something to uncover. This time, it's Google Drawing. What's that? It's a simple canvas which you can populate using a range of shapes, forms and colors.
Bear in mind that the interface is simple. This isn't Photoshop. The stripped back UI of Google Drawing is perfect for quick and dirty prototyping. If you want to whip up a quick wireframe or have an idea for where a particular UI component should go in your design then with Google Drawing you can note down your ideas fast before taking them into Justinmind to iterate.
Fan of sketching? Get our free Sketching UI kit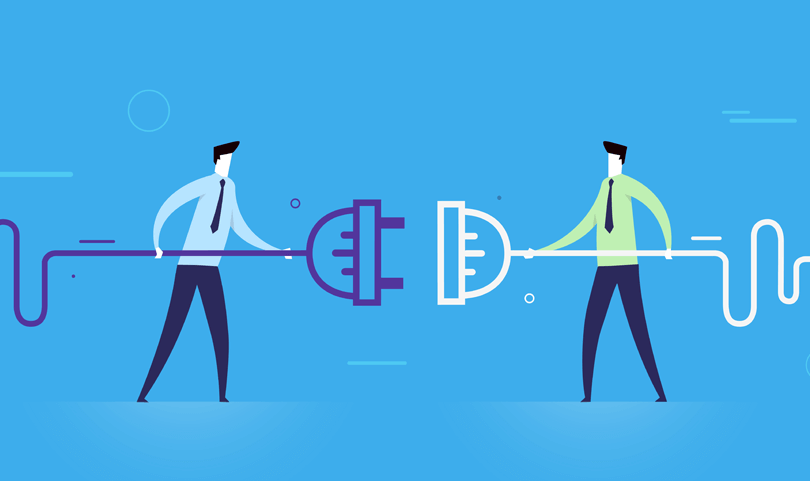 Instant feedback and real-time collaboration
Feedback and collaboration make up a large part of the design world. Iterating and refining help us to get desired outcomes and working with others can turn an average idea into a world changing one.
With Google Drive, feedback and collaboration has been made easy and accessible. No matter whether your boss is on vacation, works in Bali or can't get into the office – Google Drive's sharing options mean you can link your colleagues to your document and have them comment on anything in real time.
Maybe you're working on some UI copy with your UX writer, together in Google Docs you can edit and write simultaneously reducing the need for painful back and forth.
What's more is that Google will save your last move and has archived versions so any changes are up to date and for everybody to see at a glance.
Conclusion
Sure, everybody's heard of Sketch, Justinmind, Optimizely and even Crazy Egg. These are the tools of the trade. But Google Drive has some truly useful features that power boost a designer's workflow, perfect if you're new to design or don't want to break the bank because it's all free.
FOUND THIS USEFUL? SHARE WITH
Steven Douglas
Steven is the web editor at Justinmind
Related Content
Crafting landing pages that convert doesn't have to be tough. Here's our snapshot of 15 landing page examples with awesome UX that nailed it!

Find out about Google Fonts and see our 30 best Google Fonts for your website, along with what makes them so great!

Omnichannel user experience: what every brand needs to connect better with users right now. See how you can create your own in this post!