Why Justinmind lets you add as many reviewers as you want, free

How Justinmind's Share and Get Feedback features help you communicate seamlessly with your team, optimize your user testing process and fail forward, for FREE
UX managers aren't known for being big spenders. They find a tool they love and want to get everyone on the team involved. But more often than not, they're put off by the price.
The cost of UX design is often thought of as an abstract concept when actually it's perfectly measurable. And when design tools put a price tag too large on their most precious features, design suffers.
Here at Justinmind, user needs are a no-brainer. Our Share and Get Feedback features are here to give creative teams exactly what they need, for free. Unlike other prototyping tools, Justinmind doesn't charge you to share your prototype with your colleagues as reviewers. Everyone can give feedback, swap ideas and innovate. That's what we're here for after all.
So here are 4 reasons why we don't charge for web or app prototype reviewers.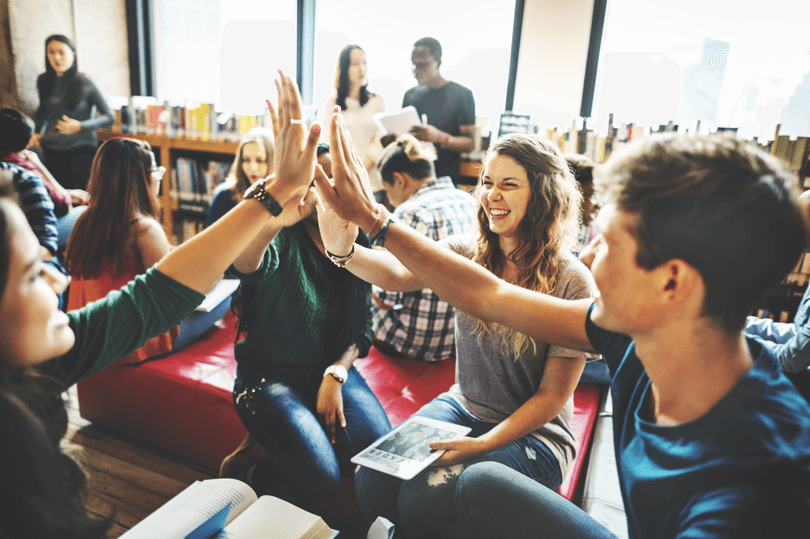 Experience seamless team collaboration with your colleagues, wherever they may be
When it comes to software definition, designers do their best work in teams. Whether it's defining features, accessing assets, or providing feedback on product prototypes, working collaboratively helps creatives design better.
But design teams are often spread across countries and continents, and teamwork gets put on hold. Ideally, designers need tools that keep everyone connected and that the whole team is comfortable with.
Justinmind knows how important reaching everyone in your team is. We also know that having to export, attach and email heavy design files and assets is a drag. With our Share and Get Feedback features, we've removed the roadblocks to collaboration. When you can invite your team to review your work wherever they are and in a matter of seconds. With all hands on deck, collaboration won't feel like work anymore.
It's super simple to improve team collaboration with Justinmind's review feature. All you have to do is create and send a link of your prototype to the people who need to review it. They can pull up your prototype in their browser, view and give their feedback in the same space. And did we mention that you can invite as many people as you like? For free. No charge. Seriously.
---
Download Justinmind free now for the complete prototyping experience
---
User test UI prototypes wherever, whenever with whoever
When testing your web or mobile designs, you want to hear what your users have to say asap. There's nothing worse than having to wait for good news. Well, maybe bad news.
With Justinmind's Share and Get Feedback feature setting up your user test couldn't be simpler. A single click lets you publish your prototypes. User testers will be able to simulate your prototype in real-time, validating every design and interaction decision in context, right there in the browser.
Whether it's qualitative or quantitative testing you're doing, Justinmind will make your process snappier and get you that all-important user feedback sooner.
Test wherever, whenever with whoever. Face it, your design process could do with a few free design tool features like ours.
Get stakeholders on board from the get-go
Working with stakeholders isn't always plain sailing, but it is necessary in software creation. Communicating your product strategy to clients is uncomfortable enough without throwing tech fails into the mix. File errors, loading times, bugs. What a pain.
With Justinmind, technology is on your side. Our review feature enables you to bring the client into the process and give them a real-time view of the project's profitability. When presenting your work, all you need is access to the prototype's URL and Bob's your uncle. Get it up on the big screen and have a real discussion with executive folk. No need to have them imagine how your ideas will pan out, they can actually play around with them right there in the meeting.
Not much of a public speaker? Send your stakeholders the prototype link and let them view it on their own time. You can even make the link private for added security.
And remember, communication isn't just one way. Stakeholders are likely going to have suggestions, or at the very least questions about your plans. With Justinmind, they can use the comment feature to tell you how much they love your work! A free prototyping tool can help get stakeholders on board early on. And stakeholder approval clears the way for you to create better web and mobile apps.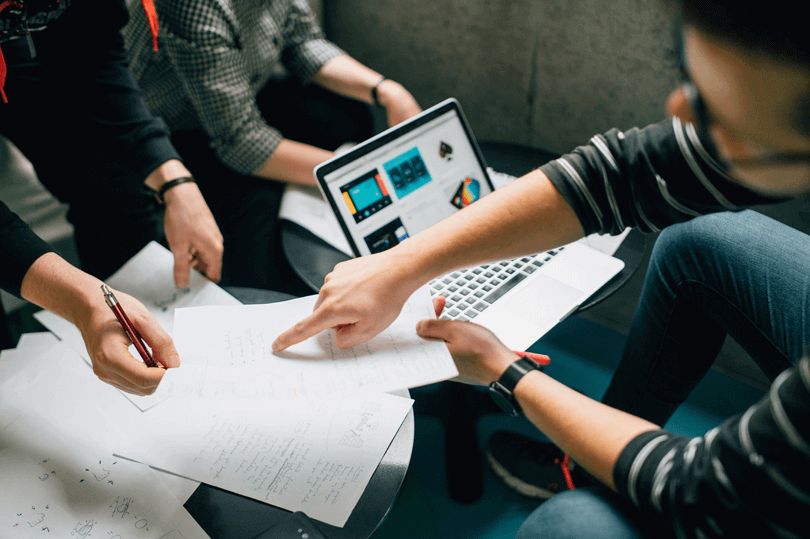 Fail forward by making software iterations less painful
In agile software projects, creatives often perform multiple iterations (new versions) on designs. It's the age-old story: prototype, test, iterate, repeat.
But iterations in software can be time-consuming and involve painful rework. And despite their benefits (creating the best possible software), each time you tweak something, you're opening the software up to risks.
But what if we could reduce the need for iterations? If feedback is gathered from each product team early on, changes can be stacked and more can be implemented within the same version. This leads to fewer misunderstandings, quicker ideation to delivery, and potentially better products.
With Justinmind, it's easy to capture feedback from teams. Invite them to review your product prototype, have them comment on any element in your prototype and get changes made early on, way before code. When teams can visualize software, they can assess it accurately.
Working collaboratively makes everyone's job easier. That's why choosing your design tools should revolve around your team, not the price tag. Try Justinmind out now and see the difference.

FOUND THIS USEFUL? SHARE WITH
Emily Grace Adiseshiah
Emily is Marketing Content Editor at Justinmind
Related Content
Navigation design is about creating a system that empowers your users to interact with and use your product. This is everything you need to know

What exactly are website mockups? This guide explores how they can help save you time and money in the design process by helping you nail your website's UX from the start. We'll also look at the best way to go about putting one together!

A mobile usability test may be similar to testing a website - but mobile devices have an impact on how you go about testing an app. Discover the best practices in this practical guide!