12 must-read blogs for business analysts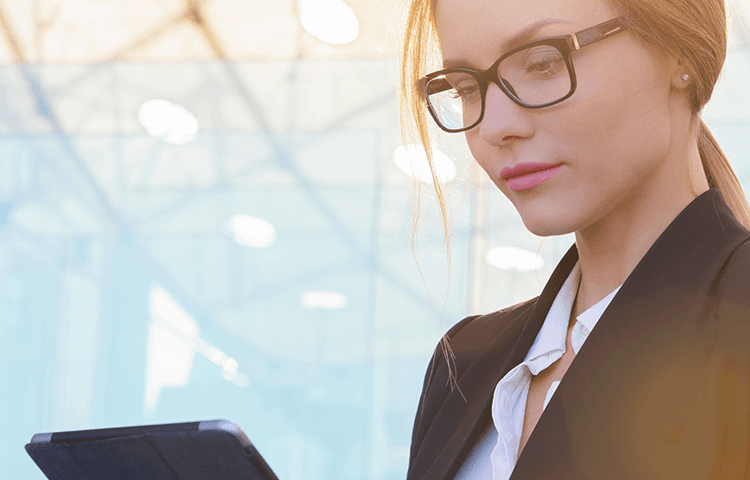 From requirements management and business cases to BA toolkits, these 12 blogs have everything you need to become a better business analyst
Whether you're a senior business analyst who wants to stay up to date, or a newly certified BA looking to take your career to the next level, these 12 business analyst blogs have got you covered. Between them they hold a treasure trove of resources, downloads, webinars, podcasts and posts about the realities of business analysis today.
---
Free wireframe tool for business analysts
---
Add yourself to their mailing lists, bookmark their sites and get reading.
Business Analyst Learnings
One of Justinmind's favorite BA blogs, Business Analyst Learnings is a great resource both for new and experienced professionals. Blog owner Stephanie Famuyide publishes a range of content, from light-hearted  ('How to survive embarrassing office moments') to super useful Agile toolkits and Requirement Elicitation tips.
IIBA
Any BA worth their salt is a regular on the IIBA website. The International Institute of Business Analysts is the hub for certification, learning and everything you ever wanted to know about BABOK. While there's no blog in strict terms, the website is full of resources, quick tips, insights and news.
Bob the BA
Ok, so the name may make you giggle, but Bob the BA is seriously good reading. Run by Bob Prentiss, the blog combines expert advice with opinion pieces and general professional wisdom. Worth checking out.
BA Times
The grandaddy of all business analysis blogs, BA Times is chock full of real-world advice, methodologies, problem solving posts and career boosting tips. The site also runs webinars on everything BA-related, provides editavble resources ranging from Use Case documents to Action Plan templates.
Bridging the Gap
Another respected BA publication, Bridging the Gap is a must-know for anyone looking to begin, or progress, their Business Analysis career. Blog owner Laura Brandenburg provides a great mix of content: blog posts, video tutorials, downloadable resources and courses.
Seilevel
The Seilevel blog is a good resource for everything to do with requirements. You'll find links to different BA sites, BA tools and must-read sites, alongside a collection of posts written by experienced BAs.
EBG Product Agility
Product Agility, a blog run by EBG Consulting, is small in size but definitely worth checking out. The blog is aimed at those trying (and struggling!) to combine Agile practices and BA projects. The posts are pretty informative, so you'll be a master of Agile in no time.
Modern Analyst
Modern Analyst is aimed at BAs, Systems Analysts, Requirements Engineers and even the curious Product Manager. It contains a wealth of informative posts on just about everything related to software prototyping, working with Agile, requirements and implementation.
Adrian Reed's blog
Great Britain's Adrian Reed offers up advice on overcoming business analyst challenges. From modelling and managing requirements to change management and systems analysis, Adrian provides strong content written in an approachable style.
The Analyst Coach
Run by a pair of BAs with 20 years' experience – Phyllis and Teresa – The Analyst Coach is a smallscale blog that is full of lessons learned. Look out for career advice posts such as 'What makes a BA a Senior Business Analyst' and 'Are you committed to CPD?'
The BA Coach
This blog and accompanying podcast are ideal for those studying for CBAP/CCBA certifications. The content is refresh, honest and intent on adding value. The toolkit section is particularly strong, covering the gamut of business analyst best practices.
Justinmind
We don't write about business analysis everyday, but when we do we try to create content that solves problems. On our blog you'll find a range of Q&As with BAs and Product Managers, musings on software prototyping for business analysts and career tips. Keep an eye out for awesome tutorials on creating products with Justinmind's prototyping tool.
FOUND THIS USEFUL? SHARE WITH
Cassandra Naji
Cassandra is Marketing Lead at Justinmind
Related Content
Creating a good survey involves a lot of different factors, but what makes a great survey? Check out these examples for serious inspiration!

Prototyping is a door to validating requirements, but how can we test requirements? How does Justinmind help us validate my requirements?

Find out how this basic yet powerful technique can help organize your team and boost your product's UX. Discover useful tools and books to help you get it done.