10 best apps for college students

Stay ahead of the class and work your way to college success with these 10 best apps for college students
Ah, college. Some of the best years of your life. The chance to soak up new skills, meet new people and try different experiences. College is a formative time for many of us and this precious time before we hit the real world can really fly by.
One way to make sure your time at college is a success is by being smart and getting your hands on some useful mobile apps. We're not talking Snapchat or Instagram, we're thinking about the best apps for college students – ones which boost your study time or help you stay on track with your budget.
Let's look at the 10 best apps for college students we found and see how they can make your life at college easier. Because, after all, failing to prepare is preparing to fail. ?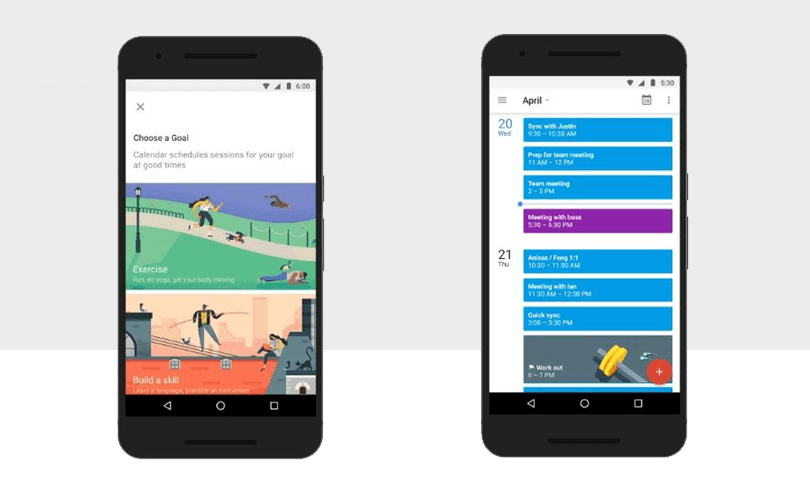 Google Calendar
College is full of deadlines, meeting, arrangements, meals, dates… the list goes on. Basically, college life can be busy. Hectic even. Getting that high grade point average takes a lot of hard work. That's where Google Calendar steps in to save the day. With a little organizational magic, you can have everything under control in one place.
Google Calendar is easy to use and web-based so you can access it anywhere. It can be synched with your devices, let's you set up reminders and can even tell you the weather.
---
Pair the best apps for college students with Justinmind & start your UX design career
---
Evernote
When you're in an important lecture, you need a reliable notetaking app. Sure, pen and paper might be appealing but nowadays people type much faster than they can get the ink down. Evernote is a popular and powerful notetaking app that comes with all the bells and whistles you need to get important information down. You can create different content types with Evernote – images, voice notes and PDFs are all compatible.
One of the most powerful features of Evernote is its optical character recognition. What's that, you ask? Let's say your professor has written a ton of information on the board – take a snap and Evernote will scan the image for any text and if it finds any, it will make that text readable. Perfect for when your fingers get too tired from typing – that's why it's one of the best apps for college students.
RescueTime
It can be super tempting to binge watch Master of None all day on Netflix but sometimes an assignment's calling your name. And calling it loudly. RescueTime is a time-tracking app that can help you split up your time. RescueTime analyzes everything that you do in a day from how much time you spend scrolling on Twitter to which apps you use most often. By analyzing your time – and by extension your behavior – you'll be able to see where your time gets lost and start being more effective.
RescueTime's biggest bonus? It can temporarily block the sites you use too often so you don't get tempted into distraction.
Coursera
Sometimes classes just aren't enough. You need more knowledge. You crave it. Well, you can get it. Coursera is an online e-learning platform that has a ton of courses you can take from personal finance to UX design all the way to algorithms and philosophy. There's a diverse catalog that even the least studious among us will find something. Along with a lively forum community and awesome teaching assistants, the classes on Coursera are really good quality.  The best part? It's free.
Speaking of courses, why not try one of these 10 UX design courses?
Dictionary.com
Liven up your vocabulary with the Dictionary.com app. It comes loaded with quizzes to keep your English skills sharp and the word of the day is a delight to read every morning. It's both a dictionary and a thesaurus. So if you're looking for another way to say that word you keep repeating in your essay, you're in luck. One really fun feature is exploring local trends; you can see which words are looked up near you. Creepy but fun.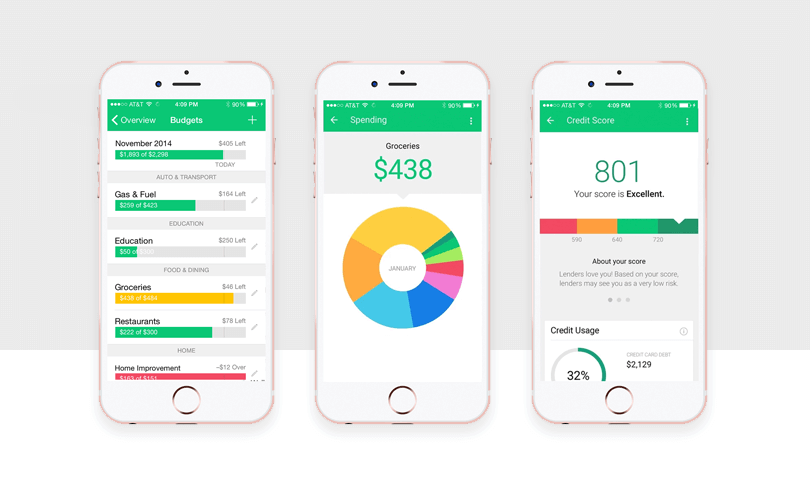 Mint
Personal finance is no joke. Debt from student loans is through the roof. That's why staying on top of your finances and living within your means can really help you when you step out into the real world. A coffee from Starbucks every day for one year would cost you 1,300 dollars – imagine investing that over 10 years? You'd have almost 15,000 dollars.
Mint.com is a great app which allows you to know where exactly your money is going. You can set up budgets, alerts and set it up with your bank account in no time. Mint also lets your categorize your spending, create financial and saving goals and empowers you to never be scared of looking at your balance again.
Grades
When you're drowning in deadlines and spending your time living in the library, it can be useful to know what you need to do to achieve the grade you want. And, to keep track of any grades you've already achieved.
Grades is a simple grade tracker that calculates current grades as well as predicts GPA. You can organize your classes and assignments easily, so you know where you're doing well and where you need to pick up the slack.
---
Download Justinmind and start building interactive prototypes
---
GoConqr
GoConqr is the study buddy you didn't know you needed. That's right, with GoConqr, you can master your study time and reach top of the class. The app allows you to create mind maps, flashcards, quizzes and flowcharts so you can tailor your learning needs. The handy study planner lets you create a study strategy that tracks and manages tasks as well as gain insights such as how effective your studying has been. Success doesn't happen out of thin air – it requires careful planning and dedication to achieve your goals. GoConqr can help you achieve those goals for free!
Divvy
Let's be real: ramen gets boring after a week. Every so often it's good to go out with friends and enjoy a meal – with appetizers! Yum. This is where Divvy comes in. There's nothing worse than getting to the end of a delicious meal with pals only for it to turn into the worst math class of your life. Who owes what? Who had the cesar salad? What's the square root of pie? You know the drill. With Divvy, just snap a picture of the bill, check the prices are correct then drag the costs to the relevant person. Voila! No more end of meal nightmares. Who knew dining out could be this easy?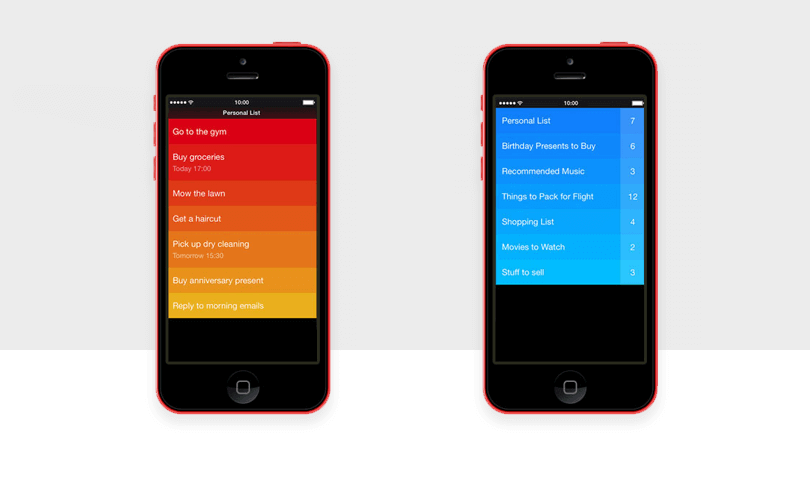 Clear
If you have a bunch of errands to do in any given day, then you need to download Clear. To-do apps can sometimes pile on the features resulting in a less than great user experience. But Clear removes all the mess and extraneous nonsense. The plain and simple UI is one of its best features – no distractions in sight.
With Clear you can quickly check your reminders, organize multiple lists, personalize them with themes, best yet, take them anywhere because they sync on every device. Perfect for when you're on the go.
FOUND THIS USEFUL? SHARE WITH
Steven Douglas
Steven is the web editor at Justinmind
Related Content
Learn what paper prototypes are, how to make them and how they can help you design better products. Awesome examples and free templates inside!

Learn how to design web and mobile app prototypes, how to test them and what to look for in a prototyping tool in this complete guide.

UX research can be a driving force in design. But what methods are there? How do we approach it? Find out in this post!