"Our team uses Justinmind to share ideas, collaborate, test assumptions, and prototype multiple design concepts for our web and mobile applications"
Software Prototyping with Data-driven Content, Teamwork and Requirements Management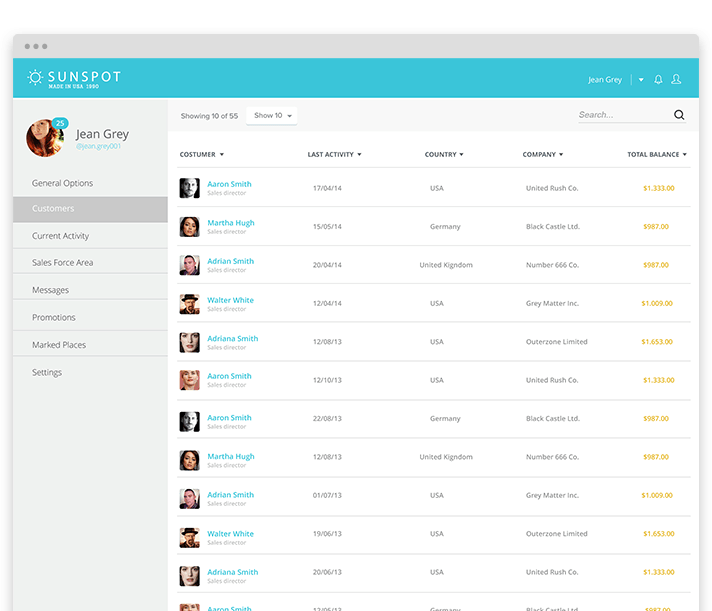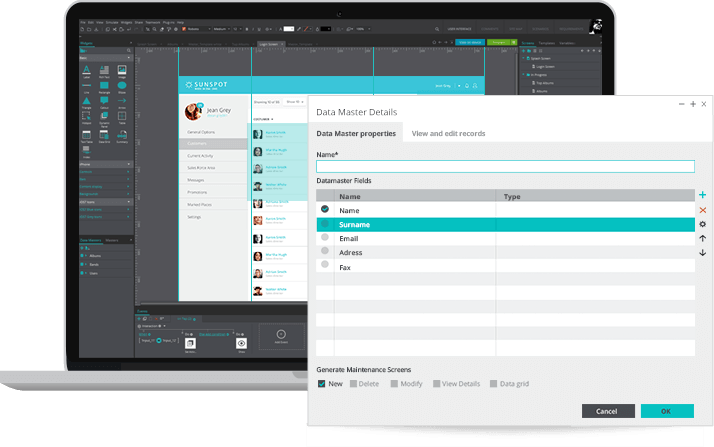 App Prototyping Software to Simulate Forms and Data Tables
Build smart forms and data grids that you can test instantly. Enhance them with advanced behavior, add conditional navigation, and personalize the experience with your own data to ultimately validate enterprise processes.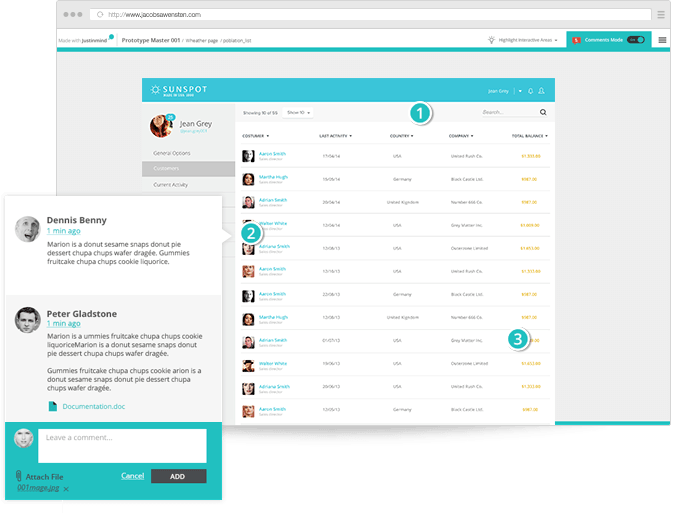 Deliver a Great Collaborative Prototyping Experience
Collaborate fast and early. Invite users and customers to share ideas and participate in the creative process, and allow all team members to work on a common web or mobile wireframe simultaneously.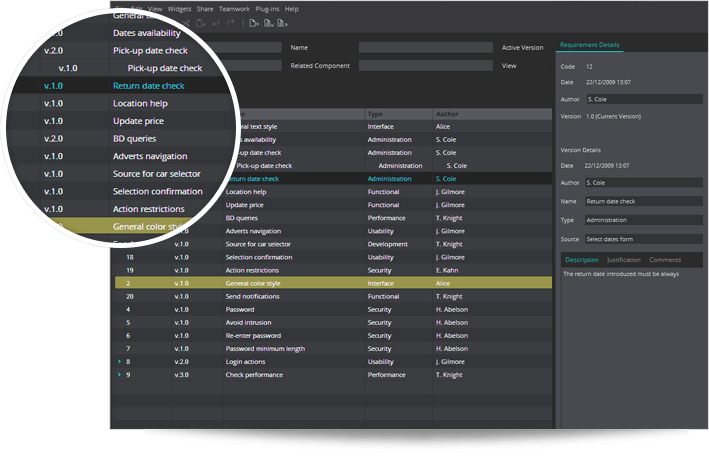 Agile and Intuitive Requirements Management
Make requirements easy to understand, easy to communicate and easy to manage, with full traceability and versioning. Use our requirements section as a stand-alone feature, or integrate it with your current requirements tool.
Discover All the Features You'll Love
Customized Widgets

Design your own widgets and create custom libraries to store them, share them and reuse them.

Sync Widgets Libraries

Follow UI guidelines and boost productivity. Update widgets in one place to keep them in sync across all designs.

Generate Documents

Export your projects to MS Word or Open Office and get a specifications document along with the visuals needed for interpretation.

Teamwork

Work on common prototypes simultaneously, track changes and contribute effectively.

Personalized Templates and Styles

Create and customize your templates and styles and give your prototype a consistent look and feel.

More

Check out our full feature list to see everything Justinmind provides.