Prototyping with Corey Anand: transforming ideas into digital solutions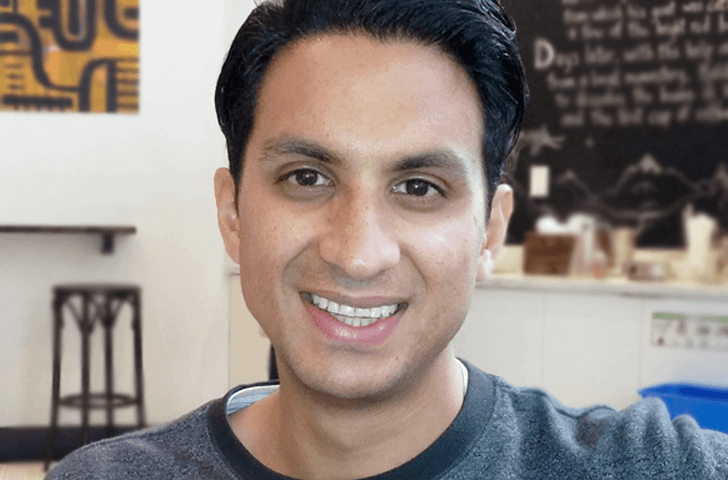 West Agile Lab's Senior Product Manager, Corey Anand, on prototyping with Justinmind to achieve those faster interactions.
Digital entrepreneur Corey Anand has been keeping himself very busy. As Senior Product Manager at West Agile Labs, Corey is the driving force of development in the in-house design and development organization. His weapon of choice? Prototyping with Justinmind!
---
Transform ideas into digital solutions with Justinmind!
---
We had a lot of fun chatting with Corey Anand about his recent endeavors. But above all, we learned that he truly values the freedom to be able to build and design. Corey started using Justinmind at West Agile Labs around a year and a half ago. Let's explore his experiences with Justinmind and see how the tool has influenced his design journey.
Corey at West Agile Labs
"Can we not design and prototype at the same time?"
West Agile Labs designs bespeak digital solutions for unique problems. Their diverse client base includes Samsung, The Ritz Carlton, Homebase and Lifefactory.
Corey explains to us that there has been a paradigm shift in how they're working now compared to a year ago, and integrating new ways of designing and prototyping is the way forward. And with the world looking to faster feedback loops and iterations, we're so happy to be part of the process! "Why set up a boring document when you can really make cool things with a prototyping tool?" Corey says. Why indeed, Corey.
The project
Corey is currently working on an internal website build for West Agile, with Justinmind at the forefront of the design process. The website will serve to aid the onboarding of new employees. It will be a personalized, interactive and clickable site that will inform the employees about the company: where they eat lunch, the ping pong room, why the company exists and who the people who keep it going are. The culture at West Agile Labs is about, transparency and quality.
The right tool for the job
Although Corey's team has only been using Justinmind for internal projects so far, they are working towards introducing the tool to their customers as well. Corey explains the importance of having realistic models to show to his clients: they need to know how a product is really going to feel.
As Corey knows, Justinmind offers its users a comprehensive design platform that can be put into practice throughout each step of the design process: from low-fidelity wireframes to the more realistic, high-fidelity prototypes.
Corey's favorite Justinmind prototyping features
"Justinmind empowers me to design quicker and better. It's excellent and it's going to change the process at West Agile."
Corey tell us that he thinks Justinmind is so powerful that it changes the way you look at your design process. You don't have to wait to develop: just build a prototype, start using and interacting with it right away – even send it to people, because it actually works! "People say to me: 'Oh! I didn't know this was developed', and I'm like 'No, it's not! But it works like it's developed!'" Corey uses Justinmind's public link function to share his designs with team members, which is great for a personal touch 😉
Corey loves Justinmind's UI elements and UI libraries: "I love the iOS and Android UI components, they're all built natively and have great functionality. I just think it's awesome that they're all clickable." Not only this, but the new iOS UI library has been made with atomic elements – the most basic building components – so that they are now more customizable than ever!
He explains that he's seen a lot of work done in the industry to make faster interactions, shortened feedback loops and iterations. And with Justinmind, he's seeing the difference: his team can now do things in one click that in other software would take at least 3.
Experiencing a tailor-made prototyping tool
 "It's kind of like my cathartic experience, designing with Justinmind."
Corey on his overall experience with Justinmind: "I think Justinmind is going to be huge, it's really cool. I get ideas and when I get them, I like to be able to get them out – to just quickly prototype them – and then I can show them to someone in 10 minutes, just like that. And hey, it works! It clicks!"
For the majority of us, Corey included, our time is extremely valuable. Corey explains that with Justinmind, he's able to reduce the time needed to get from idea to conception with a prototype. "Before, a prototype was something a developer had to do at the start of a project. Now anyone can quickly build a prototype, and it makes all the difference."
It's saved the team at West Agile a lot of time by helping them to visualize user flows and user cases with the option to simulate user scenarios and navigation flows. And the fact that you can simulate your designs on the actual device has really come in handy for someone who is always on the go.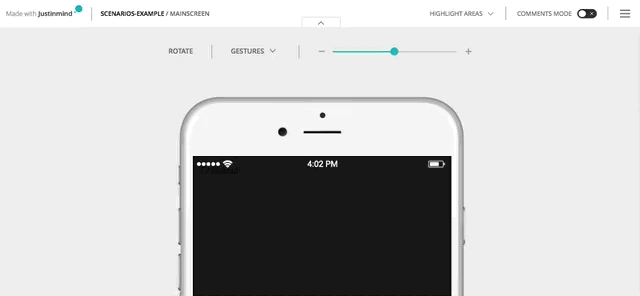 Corey's prototyping to come
"With Justinmind, things come to life that don't on pen and paper, or with other tools. It's great from a UX prospective."
One of the biggest headaches for Corey is having to repeat content and rework things. We explained to him that this could all be a thing of the past. With Justinmind's templates, he'll be able to reuse his content, assets and screen design layouts for more efficient prototyping.
Furthermore, with our masters, Corey can apply global changes to his prototypes in just one click. Masters are groups of components that can be reused anywhere in a prototype. As such, it's an excellent way to spread global changes, because when something is changed in the master, that change takes effect in all of its instances in the prototype. He's assured us that he's definitely going to try these features out!
Thanks again to Corey for being so open and willing to share. If you're a Justinminder and you'd like to share your experience with us, please get in touch! If you're not a Justinminder, get involved now!

FOUND THIS USEFUL? SHARE WITH
Emily Grace Adiseshiah
Emily is Marketing Content Editor at Justinmind