'Prototyping is part of winning': Internet of Vehicles with Kurt Stangl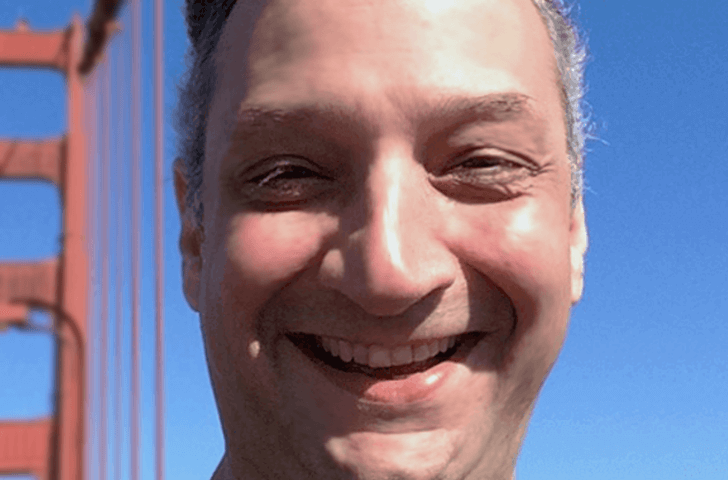 How one court case transformed the internet of vehicles and opened up an opportunity for prototyping and innovation
It was during early spring in 2014 when the US Court of Appeals for the Federal Circuit ruled against one of America's largest car insurance providers, Progressive. The ruling ended a bitter industry-wide patent battle involving the US's top insurance companies, but unexpectedly opened up an opportunity for innovative prototyping and product design.
---
Create innovative prototypes in Justinmind. Download free.
---
The case centered around Progressive, a leader in usage-based insurance, who claimed that other insurance providers Liberty, Allstate, The Hartford and State Farm had infringed upon their covered business method patents. Specifically, Progressive was talking about its Internet of Vehicles pay-how-you-drive insurance program, Snapshot.
The dispute was over a device that can be plugged into a car's OBD-II port which can track driver data. Sudden stops, big impacts and how many miles driven are the kind of thing logged in these devices. Insurance companies can then use this data to lower or raise a driver's premium.
Liberty denied the claim and the case went to appeal. The Board eventually concluded that Progressive's claim was insufficient. Liberty's total knock out resulted in Progressive losing three out of seven of its patents thanks to the Patent Trial and Appeal Board.
Suddenly, the market for usage-based insurance opened up and got lot more competitive. This landmark ruling presented an opportunity to senior product leader and coach, Kurt Stangl.
"The court case really opened up the market."
How the internet of vehicles went mainstream
Stangl is a New Yorker who's responsible for the strategy, road mapping and feature definition for every product that he brings to market.  If you have an idea and need to bring it to life, Kurt is your guy.
The appeal allowed other companies to take their slice of the proverbial usage-based insurance pie and Kurt was ready to do what he does best: successfully bring a product to market. This one was called Darby.
Now all needed was an MVP and a way to get there.
"Since the marketplace gun has fired, and the race has started, we had to get to market fast – especially since there are already other players in the field. To beat the curve, I used Justinmind to define low-to-medium fidelity functional prototypes."
Creating a winning MVP with Justinmind
Creating a minimum viable product takes time and meticulous planning. Any product owner will tell you that. But Kurt quickly understood that he could use Justinmind and get his MVP within a month.
With his team scattered across the globe and time ticking, Kurt set about using Justinmind to create the entire product experience.
"I was able to create a winning MVP in a single month. I created working model that the back-end team could use to create APIs and battle-harden the platform with some sweet non-functional requirements. This allowed me to spend the right amount of time with my designers and front-end engineers to build a beautiful product."
Even though the team was peppered around the world in different locations, Kurt was able to share and present his prototype so that everyone was on the same page at the same time. Product development is tough but Kurt understands the power that prototyping brings in his process.
"Every project of mine starts with prototyping. Doing anything less is asking for more grief. Tools like Justinmind make the process faster and more successful"
This success was seen in San Francisco.
Using interactive prototyping as show and tell
With an opportunity to pitch at Launch Festival on the west coast, Kurt went about creating a fully functional product prototype and was able to get it up and running on his mobile phone.
He describes being able to pitch a product working on a device to an investor as a "golden moment". Showing your entire product to an interested investor in the heat of the moment can literally be the difference between a check and a missed chance.
Not one to miss any chances, Kurt got back to Darby and entered the alpha testing stage.
"In alpha, schedules are tight, right? I'm using Justinmind to prototype the marketing site and the back-office tools while we deploy and test. We'll be using the tool shortly after alpha to do our initial validations in beta test. We're squeezing things in tight, but the prototype has given us every advantage and we can shorten our cycle with confidence."
In a month Kurt was able to create a functional prototype including back-end. "Functional prototypes are ugly, but the point is to get it to work without boxing your designers in. In fact, in a single morning I had given the designers the product definition, which accomplished our business goals."
Back and forth is made smoother with the designer-developer interface but for Kurt the real peace of mind came from the flexibility to create "products and features on the fly". " It lets me have truly robust and meaningful discussions with everyone from engineers and designers to marketing and board meetings."
"Nothing beats show and tell."
But what is the process behind the creation of Darby? "Agile. Prototyping doesn't 'fit' into working with teams in an Agile environment. It is the Agile environment", Kurt evangelizes.
Kurt marries Agile and prototyping and asks us to reflect the principles of the Agile Manifesto:
Individuals and interactions over processes and tools
Working software over comprehensive documentation
Customer collaboration over contract negotiation
Responding to change over following a plan
With Justinmind, Kurt says that he can "create an interaction feature, show it to my colleagues at any level in minutes. That means I can create a solution and collaborate in minutes, real conversations with real people about real interactions." All necessary to launch a successful usage-based insurance platform.
But what about the other tenets of the manifesto? Does prototyping address that?
Prototyping for speed
"I can build a working idea in a few minutes, show working versions to my designers in a day." Kurt is a man of efficiency and getting things done fast. As for customer collaboration and responding to change Kurt can sit down with a customer and prototype and make changes on the fly.
He can share it with shareholders to get their feedback and before you know it it's been validated. It takes so little time that Kurt quips "I can do all the songs and dances with customers without wasting any of my design and engineering resources".
The benefits of prototyping
Being a prototyping evangelist has its rewards. Darby launched and now the public is getting cheaper car insurance. Within a month, Kurt went from zero to hero, from idea to fully functional prototype.
"Prototyping is part of winning", he says confidently. With a global team, a powerful prototyping tool and a whole lot of grit, Kurt was able to do what he does best.
FOUND THIS USEFUL? SHARE WITH
Emily Grace Adiseshiah
Emily is Marketing Content Editor at Justinmind