UCD vs UX: What's the difference?

Untangling two essential components of successful web and mobile design: user experience and user-centered design
Designing for the user is critical to the success of your brand. But what do we actually mean by designing for the user? User experience and user-centered design, is there even a difference?
The answer is yes. And we'll show you why here.
Our post aims at clarifying the difference between these two design terms once and for all. We'll also show you how to improve your design and research skills so that your design process is both user-centered and user-experience ready.
What is user-centered design (UCD)?
User-centered design is an approach to design that focuses on users through planning, design and development of a product. Its processes and strategies vary depending on the type of design project, however, they are usually based on a combination of research and UX design activities.
Norman and Draper introduced us to the philosophy of user-centered design, changing the way we think of humans and computers. This type of design process aims to actively involve users at every stage of the design process for the development of more effective, efficient and safe products. These stages includes:
Research & analysis
Concept & strategy
Design
Development
Implementation and testing
Before UCD, Participatory Design and Cooperative Design helped encourage designers to include factory workers, who were making the first computers, in the design process.
Carrying out a successful user-centered design process
As the folks over at the Interaction Design Foundation explain, user-centered designers need a deep understanding of their target users, goals and environments. Having empathy and being sensitive to your user's pain points is key – learn more about designing with empathy here.
IDF rreminds us that the process aims to capture and address the entire user experience of an interface. Therefore, it must involve professionals across multiple disciplines (e.g., ethnographers, psychologists, software and hardware engineers), as well as domain experts, stakeholders and the users themselves.
The team carries out analysis and user testing of the produced designs, based on project strategy, and user and business goals. Remember, UCD is an iterative process, meaning that rounds of analysis are repeated leading up to and post-delivery.
And in order to span the entire user experience, the users must be involved throughout the entire user-centered design process, including validation of designs.
---
Perfect your user-centered design process with UX design tool Justinmind
---
Why your design process should be user-centered
"Design without analysis won't solve the right problem" Wouter Walgraeve
As this post points out, user-centered design helps everyone in the design process:
From the user's perspective, it is the difference between completing a task or not.
From the developer's perspective, it is the success or failure of a project, application, or system.
From the executive's perspective, it saves time, cuts costs, improves satisfaction, and ultimately saves money.
An example of the user-centered design process
Based on an example by the Interaction Design Foundation, let's take a look at a user-centered approach to mobile design.
 Do market research – you may think you understand user behavior and usage patterns, but only with research can you be sure. This is particularly important with mobile user-centered, as mobile usage continues to increase. Before you start designing, make sure you assess the current situation for insights into market trends and user needs.
Consider your users – perform user testing, and create personas and user scenarios in order to learn more about the ways your users interact with their current mobile products. This will help you gain a higher-level picture of your target users.
Prioritize content – your user research will give you a deeper understanding of user expectations. Put this to good use, and focus your attention on designing features and behavior that users want the most, as well as what your business expects.
Think responsive – if you're producing both a mobile and desktop version of your site, consider going responsive. Learn more about creating responsive site here.
Review and refine – create wireframes and prototypes of your mobile designs to help your team visualize each screen and its content. Add interaction to make them more lifelike as you move up the prototyping fidelity spectrum.
Don't forget to iterate! Research, design, adapt and repeat.
What is user experience (UX)?
While user-centered design refers to the process or strategy applied in order to engineer experiences, user experience deals with the specific experience users have with the products they use.
It is a reference to how a user experiences and interacts with a product or service – a concept rather than a process.
According to the International Organization for Standardization, the exact definition of user experience is:
"A person's perceptions and responses resulting from the use and/or anticipated use of a product, system or service".
The interest in user experience has grown steadily in the last few years. Although UX refers to how a user interprets interaction they have with any product or service, it holds a special place in web and mobile interface design.
Successful user experience in user interface design means that the user finds the interface to be functional, meaningful and a delight to use. With so many different areas that make up good UX, Peter Morville's UX Honeycomb helps us find the sweet spot:
Why your design needs user experience
There's no excuse for not making your designs user-friendly. Apart from making your users happy, for your business, it's just good math. In fact, check out this post on calculating the return on investment of your UX activities and see what we mean. Plus, watch this video for instant insights into the importance of UX for your business.

Besides the cash incentive, there are benefits of introducing UX into your design process. For instance:
It helps your team determine project goals and who your audience is
It helps you organize and prioritize content creation around the most important person in the project (yes, the user)
It helps make your user-centered design process more efficient and leaner (hint, hint)
Creating a great user experience
When designers introduce user experience into the design process, what they're really doing is making sure that every user action with an interface meets or surpasses user expectations.
But how do designers create great UX?
UXer Jesse James Garrett breaks the process of creating a user experience down into five elements:
The surface plane – what the user sees on the surface of a website or mobile app, before they start interacting with it (e.g. a series of web pages made up of images and text)
The skeleton plane – beneath the surface lies the skeleton of the site/app. This is where buttons, tabs, photos and blocks of text are placed – focusing on optimizing the layout and arrangement of screen elements
The structure plane – defining how the user will arrive on a certain page and the arrangement of navigation items
The scope plane – defines how features and functions on the site/app fit together
The strategy plane – deals with the strategy of the site – not only what design team wants to get out of the site, but also what the users' goals are
All five elements of these elements need to be present in your interface to ensure great UX.
If you're new to UX design, check out these six easy steps to becoming a UX designer, plus these ten awesome UX courses to take.
3 examples of great UX
Here are three examples of website and mobile interfaces whose designers understand users and create according to their needs:
Duolingo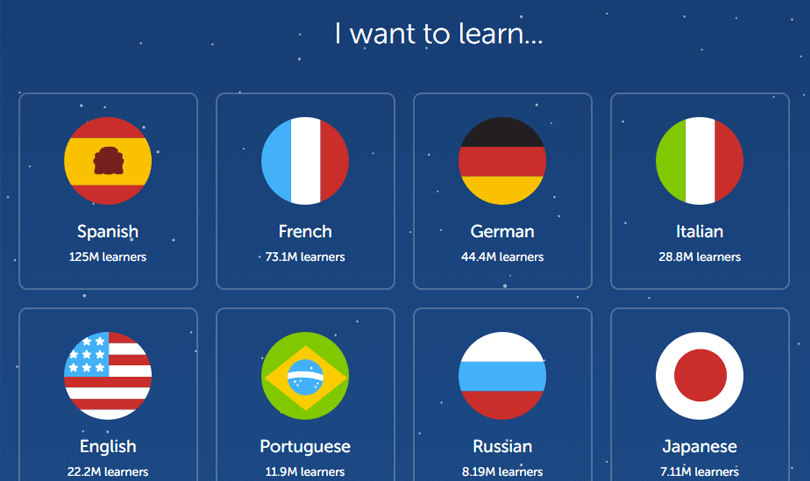 Duolingo wants to help users learn a new language. To get started, download the app. Three simple questions later and you're all set to start your language learning experience. A quick, pain-free onboarding user experience!
Airbnb

With Airbnb, you can book accommodation, learn about popular activities in the places you're visiting and even find great local restaurants.
Airbnb does a lot of things well. Users can easily sign up, book accommodation and review others' experiences. But what we really love about Airbnb is the voice of the brand, portrayed throughout every touch point on the site and mobile app. This is what makes Airbnb the go-to online marketplace and hospitality service.
Typeform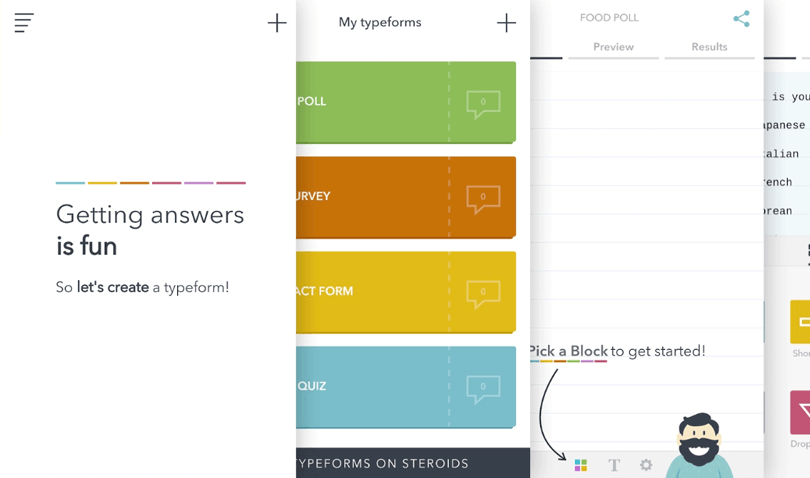 What do we like most about Typeform's mobile app? Easy – it's got large buttons that make for perfect tapping and quick form creation!
User experience v user-centered design process: conclusion
So enough of the confusion – UX is not user-centered design. Rather, UX is a value of user-centered design, and you need both to create web and mobile experiences that engage your users and keep them interested.
Knowing your users and designing for them isn't just good design practice, it benefits your brand too. Did you know that companies such as Amazon, Google and Apple all invest in their user experience and user-centered design process? If you're not already, it's time to start including your users in your design process!

FOUND THIS USEFUL? SHARE WITH
Emily Grace Adiseshiah
Emily is Marketing Content Editor at Justinmind
Related Content
Using mental models for better UX design

What are mental models? Why are they important in UI-UX design? Great mental model examples and UI design tips are just a click away!

Visual storytelling for UI-UX design with examples

Want to know how visual storytelling can improve your website's UX? Find the best tips and examples from around the web in this post

Inspiring mood board examples

Communicating UI design ideas isn't easy. Mood boards project your creativity in a visual way, letting you get back to what you do best: designing. They also serve as a useful style guide as you work. Here are some great examples and tools for your next brainstorming session!