Justinmind 10: a new collaboration experience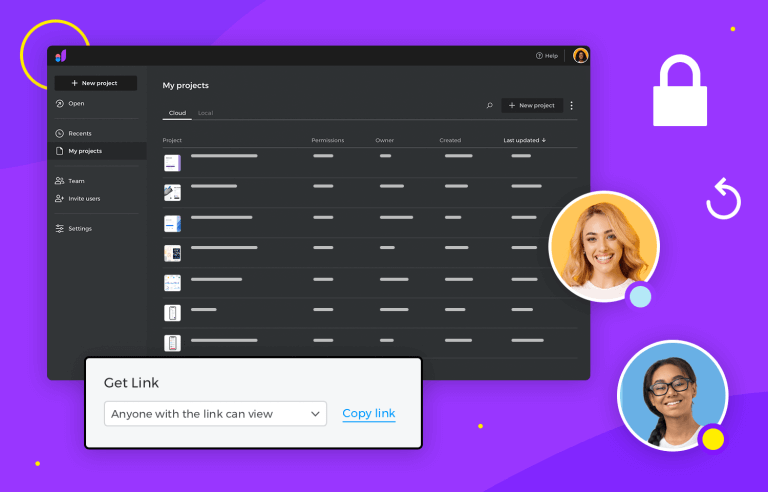 We've got some exciting news. We have redesigned our collaboration experience so that you can enjoy an integrated experience that lets you collaborate better.
You'll be able to easily share your projects, and co-edit together without never having to move from the Justinmind tool. Yes, it is that easy. Projects can be shared with other users for review and to give and receive comments. You can also perform user tests with your preferred user testing tools.
We have also created a streamlined home dashboard to easily manage projects, users, groups and the settings of your Justinmind account so that you can get to your work faster and easier.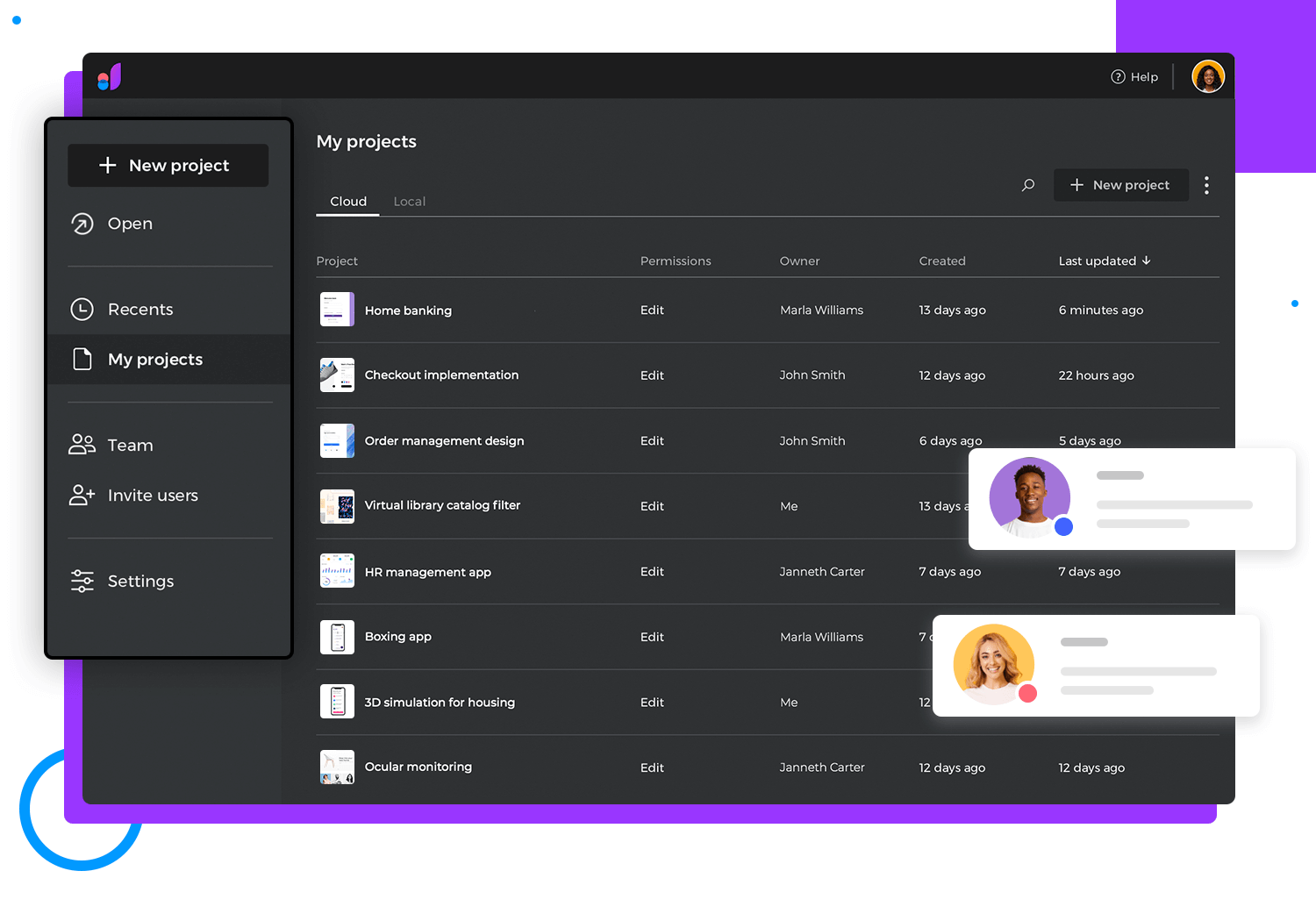 To get things done users must have the proper roles and permissions, and most of this assignment work is done directly in the new dashboard.
When creating new users you must assign them an editor or a viewer default role. And, when you share projects with a user you can define their permissions to view or edit within each project specifically, regardless of the default role you have assigned them.
You can also save time by creating user groups and granting access and permissions to several users at a time.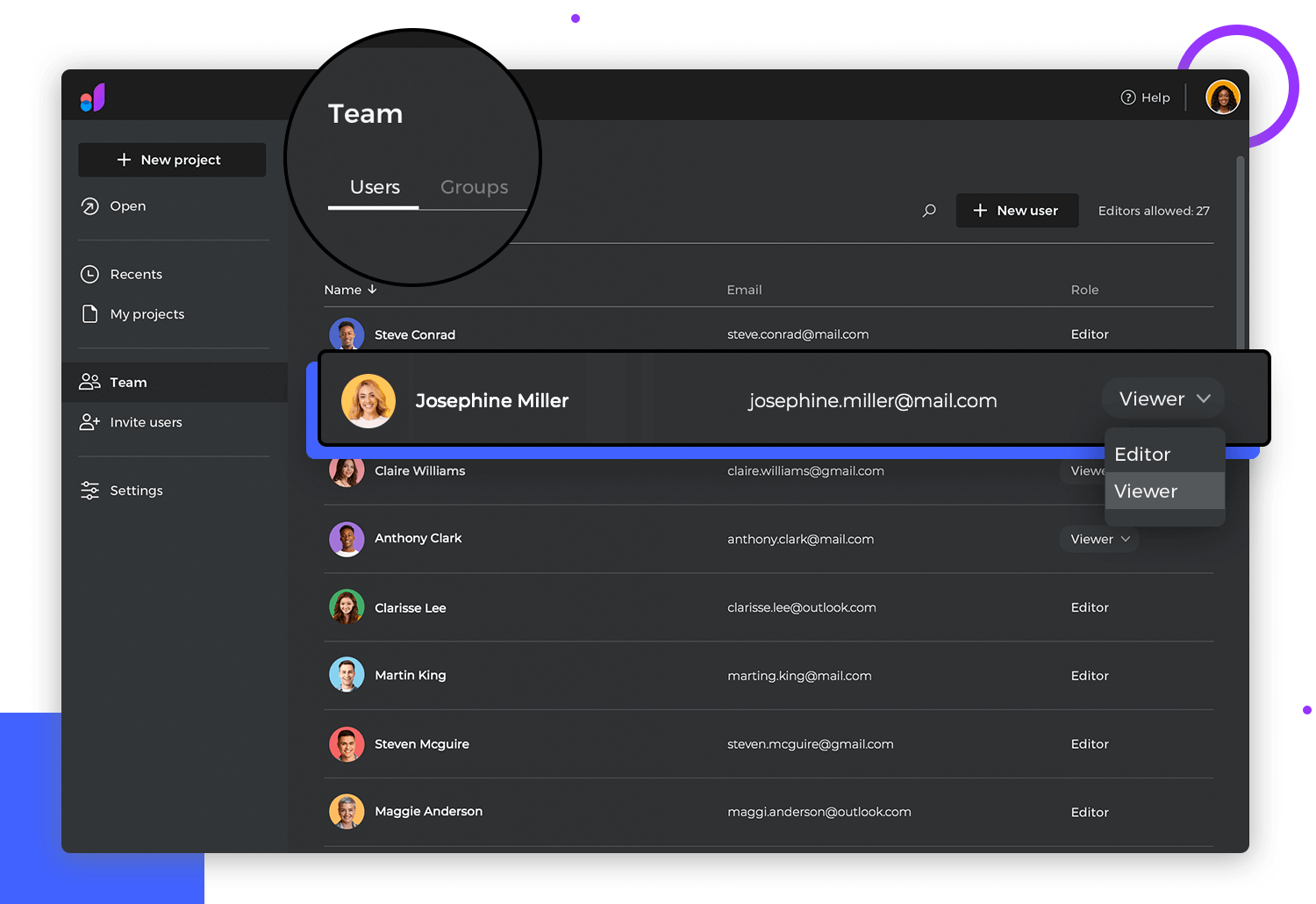 Multiple users editing collaboratively on a project don't have to worry about interfering with each other, overwriting each other or even working with wrong versions of the project -we've got you covered and guarantee live collaboration will work seamlessly.
Each time a user saves their changes, a new version is created where you can add the relevant annotations in that version. In addition, you'll also be able to view a project's version history to keep track of the changes that have been made.
You can share a project using a simple link, or you can give view permissions to a selected project to specific users or groups. These options give you more flexibility so you can reach out to the right people at the right time and iterate as necessary with the feedback provided.
We've also made it easier than ever to communicate with developers, who can join projects to inspect component's properties, export assets directly from the prototype and view all the design details.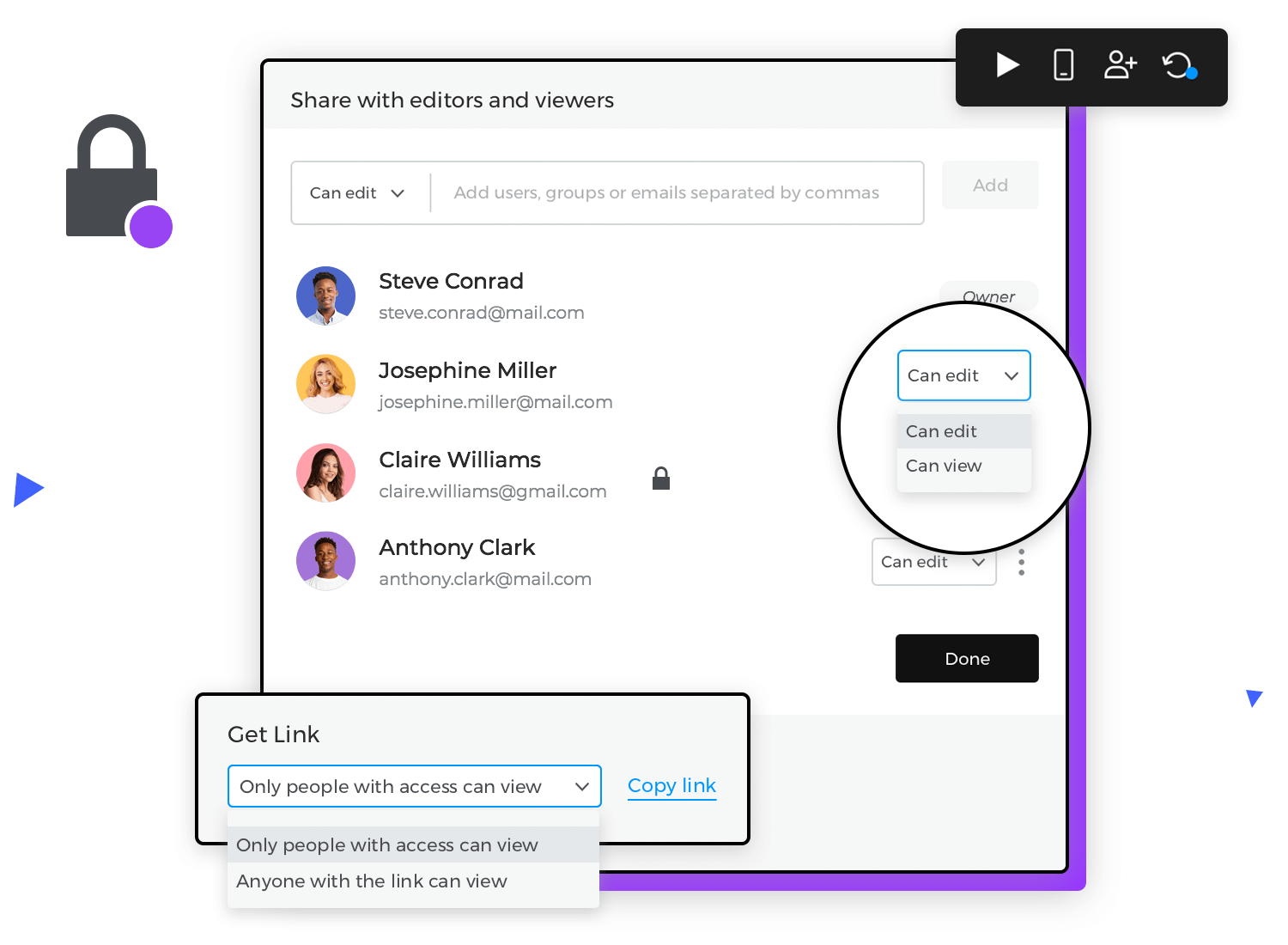 As always, we are here to help, if you have any questions or comments let us know!
PROTOTYPE · COMMUNICATE · VALIDATE
ALL-IN-ONE PROTOTYPING TOOL FOR WEB AND MOBILE APPS
FOUND THIS USEFUL? SHARE WITH
Gabriela Paiz
Social media management and content writer for Justinmind.
Related Content
Our new free Bootstrap icons UI kit is here with new icons to enhance your web apps!

Our new free Vuetify UI Components Library is here to tune up the way you prototype your digital products!

Prototype interactive, friendly and powerful UI and UX without the need to start from scratch with Justinmind's Free Primefaces UI library.