How to improve customer experience the Wells Fargo way: Q&A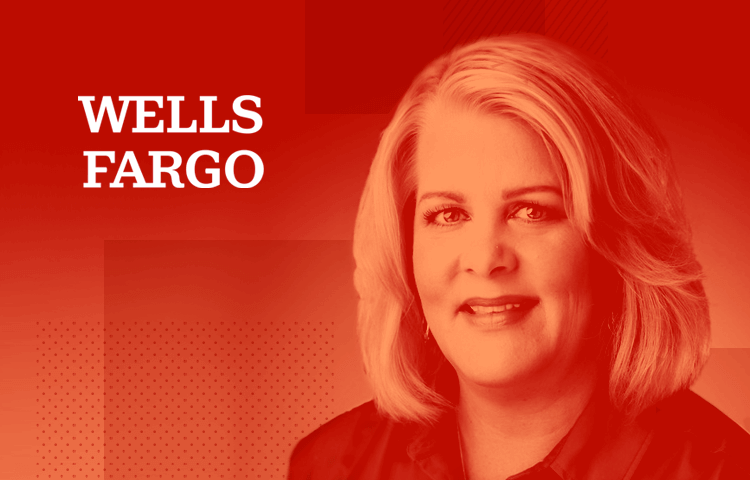 User experience, customer insights and design thinking come together to make Wells Fargo one of the world's biggest banks
Our digital user experiences are increasingly delightful. The ease of sending a creative Snapchat. A one-click Amazon purchase. Instant online access to the latest movies and series. And users don't only expect delightful UX in their downtime. Increasingly, banks and financial institutions are investing in understanding customer needs and creating digital experiences that meet those needs elegantly.
Wells Fargo is at the forefront of improving customer and user experience. That might have something to do with that fact that the bank is based in San Francisco rather than NYC. Or it could be to do with the culture of leveraging user data to build better digital banking solutions, an approach that has made Wells Fargo one of the 3 most profitable US banks.
Justinmind wanted to know more about the process of iterating on customer insights and data, so we spoke to two of the professionals on either side of the data-design divide: Robin Beers, Head of Customer Insights at Wells Fargo; and Sarah Bellrichard, an SVP of User Experience for the Digital Solutions for Business. Working together, Robin and Sarah eschew traditional market research methodologies in favor of user-centred, data-driven design sprints that provide constant iteration and improvement opportunities.
Sarah and Robin told us how prototyping helps them glean vital customer insights, and how they overcome wicked problems with the help of design thinking.
Hi Sarah and Robin, can you both start by explaining what your respective positions are at Wells Fargo?
Sarah Bellrichard: As an SVP of User Experience for the Digital Solutions for Business, I'm part of a larger user experience practice. We support web application interface design for our commercial banking portal, as well as burgeoning enterprise level platforms and channels.
The larger UX practice consists of content, visual design, producers, a small group of front end and accessibility consultants, as well my team of interaction designers. We're building transactional applications – treasury management is a huge area for us, for example. Our goal is to get people in and out of our system as quick as we can. We're less about making web apps sticky and more about making them efficient.
Robin Beers: I'm Head of Customer Insights; think of my team and Sarah's as siblings. We provide the customer insights and research for our business and design partners. We practice user-centered design, so our feedback loops are iterative. As design and product strategy progresses from discovery, to concept, to design, to build, we perform research sprints alongside the design and development team
---
Prototype better customer experiences with Justinmind. Download free.
---
When you say research sprints, do you mean market research or user research sprints?
Robin: Great question! No, it's absolutely not market research. I have very strong opinions on traditional market research losing relevance in the age of the customer.
Traditional market research methods are done at a distance and emphasize quantitative significance over experiential significance. In contrast the type of insights that we provide for our design and business partners are qualitative and one-on-one: researchers sit with one user or customer, and rather than asking their opinion, we ask "ok we made this product, does this resonate or have any value for you?"
We're all about making things and seeing if people want to and are able to use them.
Sarah, how does your team use those customer insights to iterate on your design ideas?
Sarah: The feedback that we receive from having actual customers evaluate any kind of solution, at whatever level of prototype fidelity, is critical of our understanding. We are dealing with spectrum of users that having varying levels of capability, so when we're looking for a solution we really benefit from customer insights.
In particular, insights help us understand context of use. Are users in a loud office, on the go, using new equipment or older technology, completing tasks under pressure? Are they dependent on others to do a task, or is someone dependent on them?
We could only guess at those, but when we get those atmospheric insights they help us retool and refine the needs that are core to the user experience.
So it sounds like you're following a Design Thinking approach, right?
Robin: That's right, and we use Design Thinking and User Centered Design pretty much synonymously, with the slight differentiation that we do Design Thinking engagements before an idea is greenlit, as it's a wider net where we investigate, interrogate and explore new ideas with multifunctional teams and stakeholders. The User Centered Design process starts when a project has been greenlit.
We found that there are 2 primary benefits to these approaches:
Making sure that the solutions are customer-centric, and our ideas and business goals are aligned with customer needs
Design thinking helps us to navigate through complexity by saying up front we don't know the final answer, and doing that through multiple iterations.
In fact, I'd love to tell you a story to exemplify how Design Thinking works for us. We're in pilot with a new product that will help receivables managers do their job. Receivables managers receive invoices and check payments from customers. It's an onerous process because a lot of times the payment comes in, but it's combined with other payments, or there's a discount taken, so it's complicated.
This product that we designed and have in pilot is meant to alleviate that burden and take the friction out of the process. When we started to design it one of the early test participants said, "this is great, but it's so complex that I wouldn't train my staff to do this, I would do it myself."
So we took that feedback and knew that in the iterations going forward the primary goal was to simplify the experience. Fast forward to the pilot the feedback we're getting from users is, "this thing is so simple that even I could do it!" That's why we wake up in the morning.
Have you had any internal resistance to getting buy-in for a Design Thinking methodology and how do you go about breaking down that kind of resistance?
Robin: When we first started applying this approach to every single project there were some doubts; people said "we want to move fast and we don't want this to slow us down." And I would try to provide reassurance that to go fast you have to go slow, and people were like "let's just go fast to go fast."
You just have to jump in no matter where your business partner is in the process and start getting them user feedback, even if it's surreptitiously or in parallel with other decisions. And very quickly the value speaks for itself.
Sarah: I think executive support is valuable for anything you're trying to do! The advantage of Design Thinking is that once you are able to get an understanding of the value of the method, you find that people start using those methods to solve problems.
Not just to solve problems around UI or task flow, they realize that these methods are universal problem solving tools. Exposure and immersion helps reinforce Design Thinking's value proposition.
Sarah, do you have any advice for UXers transferring from an agency into an enterprise software design and development environment?
Sarah: I think it's important to know that the practice of UX is frequently standards aligned in big enterprises. People think designers just blue sky all day, but most large organizations have established design systems and have guardrails around the scope of digital solutions.
Know that you're going to have to come in and adapt and adopt. That doesn't mean you can't push at the edge of those systems and identify areas where there may be good cases for improvement.
Also, approach-ability is huge. Avoid design-speak, don't assume everyone understands what you understand about your design decisions. Bring people along for the ride and help them understand why you make the decisions you make.
FOUND THIS USEFUL? SHARE WITH
Cassandra Naji
Cassandra is Marketing Lead at Justinmind
Related Content
Why should you use user personas and how do you create them? Get all the steps to build one, as well as a great example and a list of user persona generators!

UX design books that cover everything from layout design to the theory of user testing. Want to expand your horizons? Check out this awesome list!

UX design portfolios are your chance to showcase your top skills and best work. Check out this post for awesome portfolio examples and websites!