How Atlassian took over enterprise software: Q&A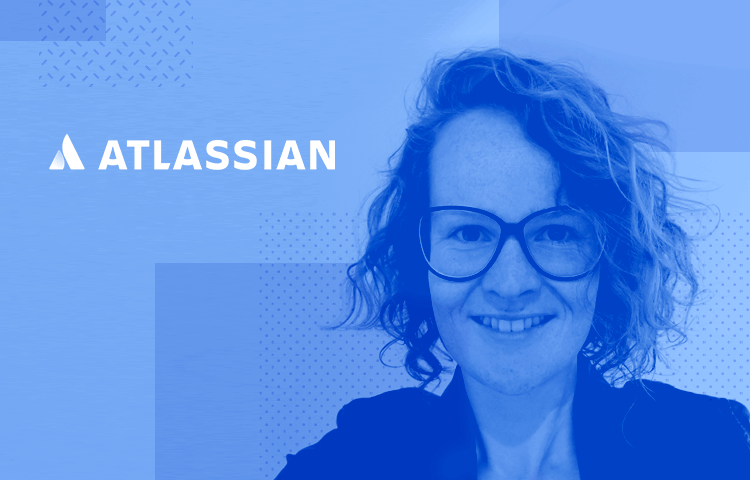 Atlassian's enterprise applications have changed the way teams work. Senior UX Researcher Georgie Bottomley tells us how
If you work in tech today, it's a fair bet you use Atlassian software on the regular. With over 60,000 users in more than 160 countries, finding a tech team that doesn't use part of Atlassian's suite of enterprise products is a challenge.
Since developing its flagship product JIRA for development teams back in 2002, Atlassian has built a whole bevvy of applications for teams, from Slack pretender HipChat to Git repository Bitbucket.
And with the tactical acquisition of project management app Trello and a hugely successful IPO in 2016, it's fair to say that the Sydney-based software company is a big beast in the world of tech team management.
Read Justinmind's interview with Trello's Enterprise PM
Atlassian's popularity isn't solely attributable to savvy acquisitions and business strategy. The products also deliver great user experiences that facilitate efficiency and team collaboration. S
enior UX Researcher Georgie Bottomley is part of the User Experience team driving that success: since she made the move from "rainy London to sunny Sydney" less than two years ago, Georgie has been working to bolster user research at Atlassian and build new features that address previously unmet user needs.
Justinmind caught up with Georgie to find out more about user research at Atlassian, and her own personal project, Ladies that UX.
What's your average working day like as Senior UX Researcher at Atlassian?
That's a difficult question. Atlassian is all about teams, and we organize internally in cross-functional teams. As a UX Researcher I work with a variety of groups – product managers as well as designers, data analysts, developers, so my days are incredibly varied.
Depending on the stage that I'm at on a research project I could be doing any number of things. Either in meetings gathering requirements, interviewing people, facilitating a workshop or I could spend the day in a customer's office seeing how they use our products.
That's one of the things I love most about research – my days are very varied.
Can you outline the research process you go through before launching a new Atlassian feature?
The Atlassian values are really baked into the company's culture, one of those values is "don't f*!k the customer", which I absolutely love. Part of this ethos is that you always want to build the right thing for your customer.
One of the ways we do this is with 'agile research'. I realize this sounds very buzzwordy, but it essentially means that we integrate research into every single step of our agile processes. We start at the beginning of a project by understanding the problem and the user context.
Right the way through to feature launch we are checking in with the customer, then usability testing the live feature to see if it's had the impact we expected. I'm embedded in the product team and I work very closely with them on every step of the journey.
---
Prototype enterprise software with Justinmind. Download free.
---
Do you have any tips for working with product managers?
I think a tip for working with anyone is empathy. Putting yourself in their shoes and finding out what they want, what they need. We often use the expression "seek first to understand". We're all working together to try to make the best thing for the customer, so walking into any situation with empathy.
Finding out what the rest of the team need to make the best product for the customer, seeking to understand their position, I think that kind of attitude means you can reach a common understanding.
Read our tips on how Product Managers and UX Designers can work better together
Can you explain how teams are organized at Atlassian? How do you integrate with non-UX teams, and how do you make space to build bonds between the UX team?
You're right; we have teams of teams and subsets of teams and cross teams. I'm embedded in a product team but I also sit within the design team, and both of those are very strong influences on my time and how I work.
Within the design team we have 'tribes', which are self-organized groups. In these groups we get together to support, work and improve our craft. That's what we use to come together and work.
How do you know when you've got a complete picture of a user's needs or desires?
I'm a big proponent of 'just enough': just enough research for you to feel confident about making that next decision. So we don't do big long 6-month research projects that set out the strategy for the next five years. We do just enough for us to make the decision to move us on to the next project or the next phase.
For example, you'll do a certain number of usability tests and then you'll start to get recurring themes and diminishing returns. As soon as you start to get those diminishing returns you stop and say enough.
The same is true for interviews and diary studies – after a certain amount of time you see the patterns and you don't need to go any further. At the end of the day we're not doing academic research!
What user research tools do you use?
As you can imagine, the tools depend the stage in the process and the type of research we are doing. So the tools you use for a diary study would be quite different to the tools for a usability test.
I'm a very tactile person, one of our interns recently told me I'm old school, which means I love my post-it notes a bit too much! The best thing for lots of post-it notes on a wall, whiteboards and drawing.
We have a dedicated space in all our offices called Atlab, which is our research lab. What I love about Atlab is, besides having a dedicated space for usability testing, is that we also have big long whiteboards and space to talk, so I'm able to have conversations with customers as well, it's not just "click here click there please." We can jump up and sketch things out on the wall together.
Can you tell us where wireframing and prototyping fit into the user research process at Atlassian?
Prototyping actually comes quite late in the process for us, once we've validated a solution, and we've got a clear idea of what we want to do. A prototype allows us to validate the UI of that solution. So it comes, just before we have our pivot point on whether this new feature or new piece of functionality is valuable for our customers or not.
So what are you looking for in a prototyping tool?
I think it depends on what we want to test and learn. The majority of the time a simple click-through mockup is enough to get a sense of the flow and the journey. In this case having a tool that is quick and easy is really important.
When we want to test animation, the feel of the application, we find it easier to go straight into HTML and CSS. It's a more physical way for us to play with what's happening. At Atlassian we have dedicated front end devs who work with us on these coded prototypes that gives us the feel of the application.
In the 18 months you've been at Atlassian what's the most rewarding feature or project you've worked on?
This isn't a feature, but the thing I found most rewarding is seeing how much the research function has matured and evolved since I joined. Atlab is something I created in my first few months; before that Atlassian didn't have a dedicated testing space.
In the last 18 months we've gone from no testing space to having a dedicated testing space in every office. We now have embedded researchers in every product team. We are building out this function and showing the value of what our role does. That's been the biggest journey for me at Atlassian so far.
Let's talk about Ladies That UX: why did you perceive the need for a female-focused event in the UX community? Where do you see the movement going in the future?
While there are women in UX there aren't that many, and we aren't represented in more senior roles. Ladies That UX was started around 4 years ago, and the tech industry was very different then. This is before the industry woke up and started to acknowledge that it has a diversity problem. What has been really nice is that now the industry has woken up and realized the need for diverse teams.
Personally I had met very few women in UX prior to Ladies That UX, and I'd certainly never worked with any. I went out with a girlfriend, we drank some wine and we wondered if we'd picked a job where there were no women, where women just didn't exist. So we decided to start Ladies That UX because we wanted to know if there were any other women in UX out there.
It's been an absolutely phenomenal 4 years. We're now in over 50 countries internationally, and we have groups in places I've never even heard of. We're across all of Europe and North America and it's really exciting to see these communities of women come together to support each other.
We're still working out where it'll go in the future. It's a grassroots movement: the community dictates where we'll go the next city, the next big thing on the list. For the last couple of years we've been running Talk UX, a UX conference with only women speakers.
You don't even know that it's only women until you walk away and you realize you've only heard from women during the day. We get a mixed turnout of around 50/50, which is pretty good for a UX event. And for us it's really lovely to be able to create this platform for women to share the awesome work they do.
What are your tips for recent graduates looking to get into UX research?
Immerse yourself in the community. The UX community is so strong and vibrant; you can get so much from just immersing yourself in what's out there irrespective of the way that you learn.
Take every opportunity that you can to learn. Sign yourself up for everything you can in your current job, and if you're not currently working in UX don't worry, take on weekend projects, passion projects, any opportunity that comes along. Get that exposure.
And I look forward to working with you! One of the things I love about my job is people come from so many different career paths I get to work with awesome people from diverse backgrounds, and that makes us a much more interesting bunch.
FOUND THIS USEFUL? SHARE WITH
Cassandra Naji
Cassandra is Marketing Lead at Justinmind
Related Content
Why should you use user personas and how do you create them? Get all the steps to build one, as well as a great example and a list of user persona generators!

UX design books that cover everything from layout design to the theory of user testing. Want to expand your horizons? Check out this awesome list!

UX design portfolios are your chance to showcase your top skills and best work. Check out this post for awesome portfolio examples and websites!