How do I simulate a chat box to have a keyboard come up upon touching the bottom of the input window and then push everything else up when the keyboard slides up?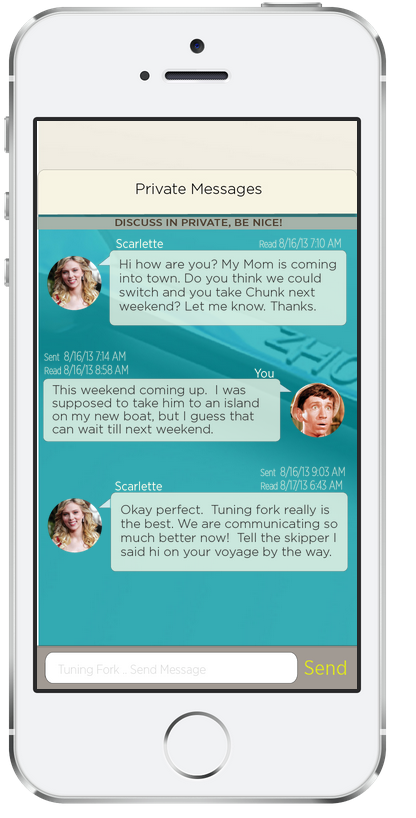 I start off with a window like this. The little chat window with the faces are custom made widgets that can be moved around or hidden as needed. I tap the send message window.
Then the keyboard flys up. This is the keyboard from the ios custom made widgets package. My custom send message image is gone, all I am left with is the keyboard. I guess it remains at the bottom. I want it to fly up with the keyboard. Likewise I want my chat widgets to move up, with the top one going off the screen. Then have them all come back down when I'm done.
I press ENTER.
The keyboard slides down. ANd I am left with my custom chat widget with the letters I wrote nested inside of it. I want these letters to go inside a chat window up above that I will set up with a SENT and READ with todays date.
Is this possible?