Set value on load data master
Hi,
I have one data master called "Wishlist" and other one called "Products". The idea is the wishlist contains a id user and id product and this id product has to be realted to Product where it can be find the name, picture and other information of the product and also has a id product so it can be connected to Wishlist data master.
My problem is that for example I added on the beguinning two rows on Wishlist data master, with id product 1 and id product 2.
On Wislist page I want to show with grid data master the information of each product on load the page but I can't make it work.
I created a value expression like this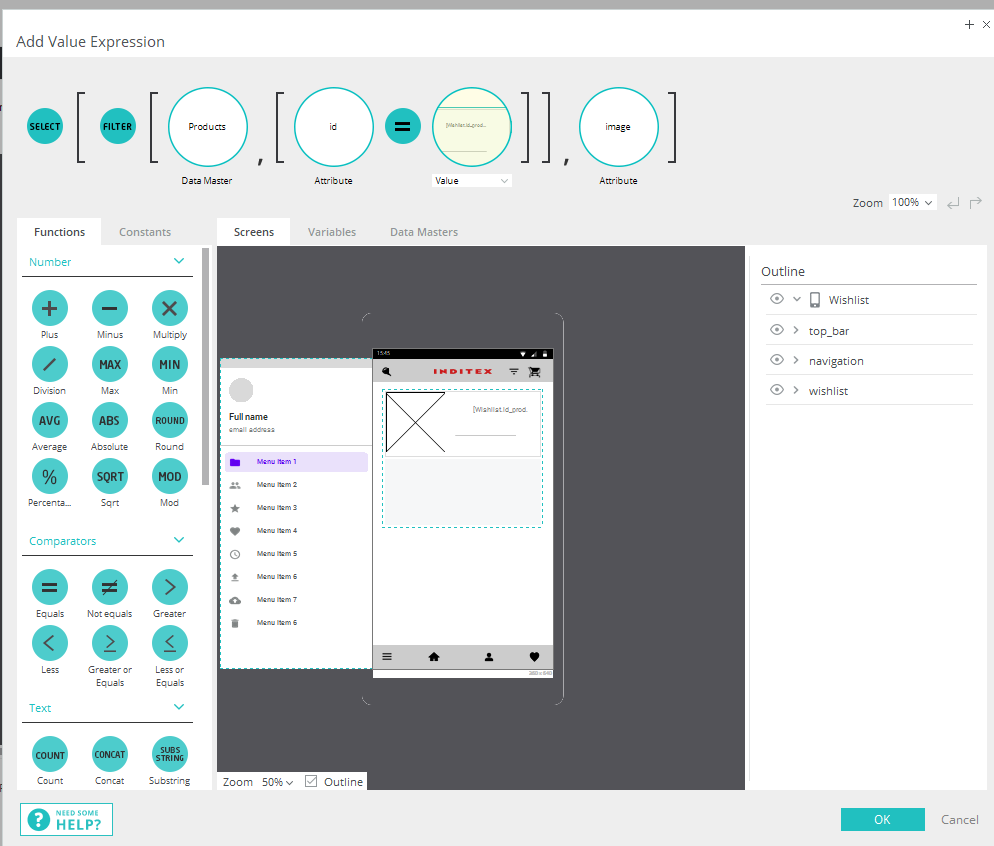 but always the wishlist id product take me the first row so all the time the image that is loaded is for the first product, and I just want that on each row it takes the picture depending of wich product id.
I realised that on shop page if I have one button to add to wishlist data master I choose on click the id product and it add the correct id product of each row to data master Wishlist, but it seems that it doesn't work on load action when I want to add an image or some information of each product.
Also (if that helps) I tried to make a simple test, adding on each row the product id again. And also it doesn't works.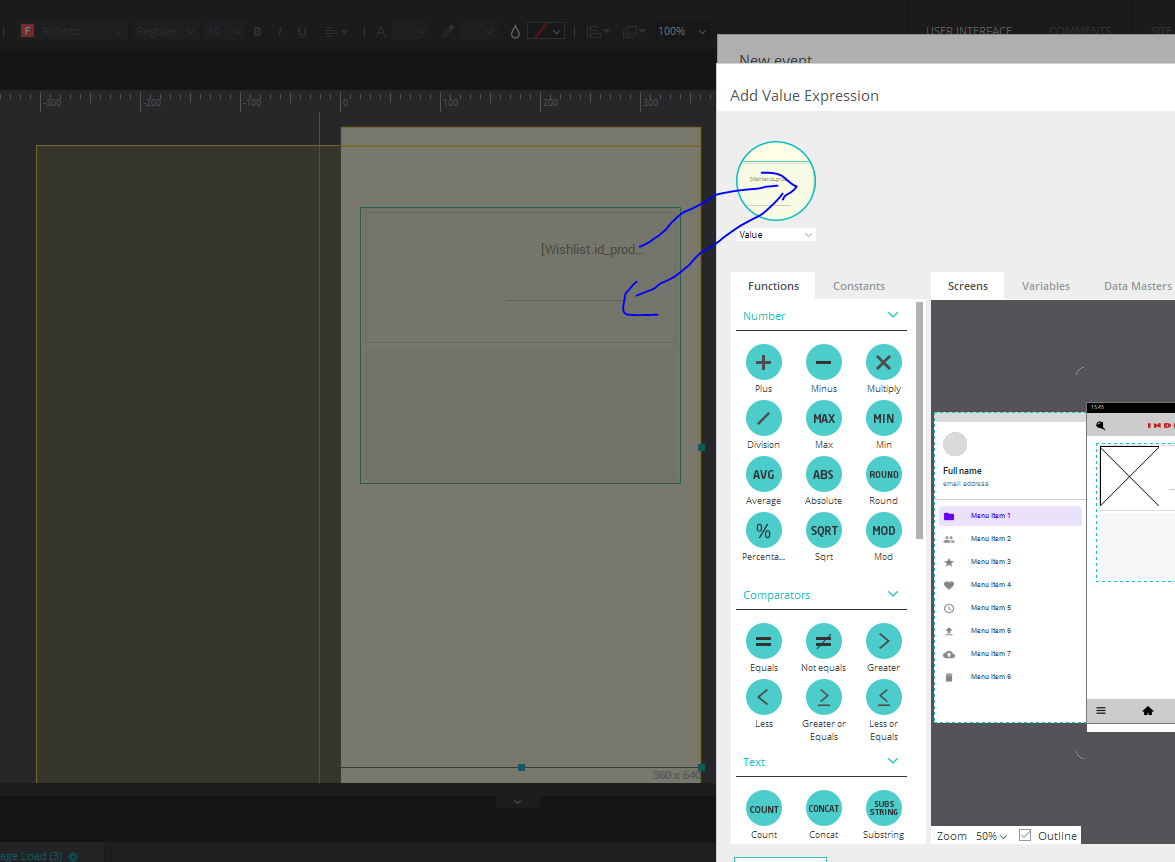 Is there a problem with on page load?
How can I make it working? Becuase I want to make a lot of similars actions for other purposes.
Thank you so much