Not all list items in outline panel being drawn all the time.
When twirling the arrow up or down on items in the outline panel, such as dynamic panels or groups, several list items are being hidden. To get them back, I have to twirl down one of the visible items to get the list to refresh. Here's what it looks like:
If I click the twirl down arrow on "Setup", the third item...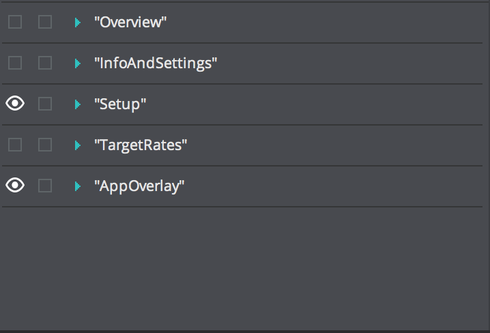 Here's the result, the hidden third item is now revealed and twirled open...
Very annoying.
Using a Macbook Pro running Mavericks and v6.6.1 of Justinmind.