In outline, don't move eye & lock controls out of view when scrolling outline horizontally
In advanced prototypes with deeply-nested components and descriptive IDs, it becomes necessary to scroll the outline horizontally to view the IDs of components deep in the hierarchy.
Doing so, unfortunately, scrolls the eye and lock controls out of view, so that there's a lot of fiddly scrolling left and right to find the right component and show/hide or lock/unlock it.
If the outline was implemented as two columns, one for the controls, and one that scrolls horizontally for the components, this would not be so much of a problem.
Here's a quick mockup of what it might look like. This is a section of the outline scrolled all the way to the left to reveal the controls: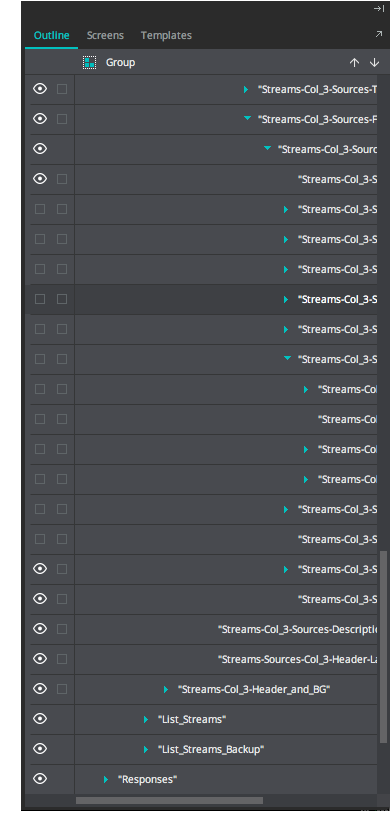 Here's that same section, scrolled all the way to the right to reveal the deepest-nested component names. The first column, containing the controls, remains in view: