Dynamic panel changed automatically(Depends on previous screen event)
Hi there,
I create the event "link to" to move next screen, then open the next screen. At the same time, I want to create "set active" to open the next screen dynamic panel depends on previous active panel condition.
ex.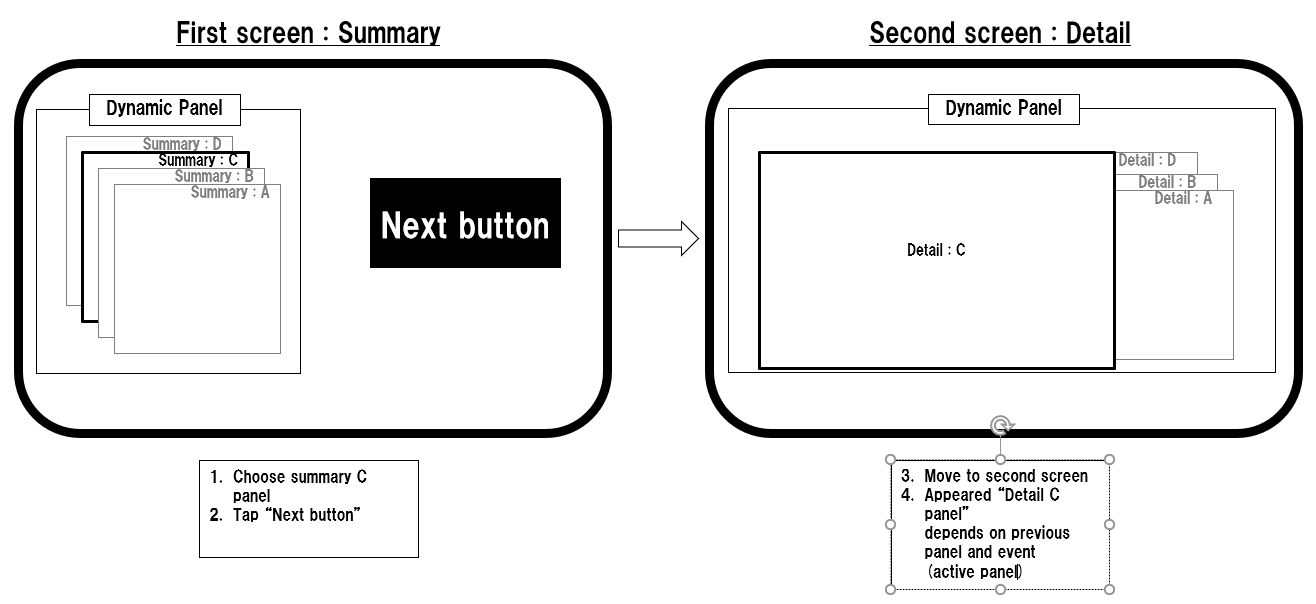 Can you understand my problem?