Dynamic panel does not have the correct size on panel change if size is expressed in percentage
Hello,
I'm trying to simulate a toggle button in a responsive prototype.
The button is made with a dynamic panel, with two panels, having both a width of 23%. Each panel has an horizontal layout, no padding, no spacing.
In each panel, there are two rectangles which represents the buttons. Each rectangle has a width of 50%.
The problem: In the editor, everything looks fine, but during the simulation, if I switch from the first panel to the second panel, the second panel does not take the correct size. (see below screenshot).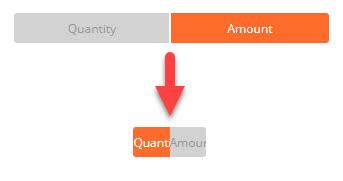 Can you please help me to figure out why is this not working as expected ? Am I doing something wrong ?
I'm using the latest version of JiM v9.8.7
Find attached a .vp file which illustrates the problem
Thanks in advance for your help !