Justinmind's New Release: CSS view, multi-target events & more

New CSS view, multi-target events, really helpful tooltips and lots more to see in our new features + some important bugs fixes!
Spring has sprung and here at Justinmind we've been busy bees getting our new release out to all of our users! Read on to find out about all the new features available as of 5 minutes ago!
Check out our new release video below!
New CSS view
We've added a brand new CSS feature to our collection of floating palettes in Justinmind's workspace. From the CSS palette, you can now copy and paste the CSS styles of UI elements, including width, height, font family, size and weight and color. Note that to edit the styles, you will still need to do so from the Properties palette.
This is a very exciting feature. We're aiming to break down barriers between the design and development teams one feature at a time!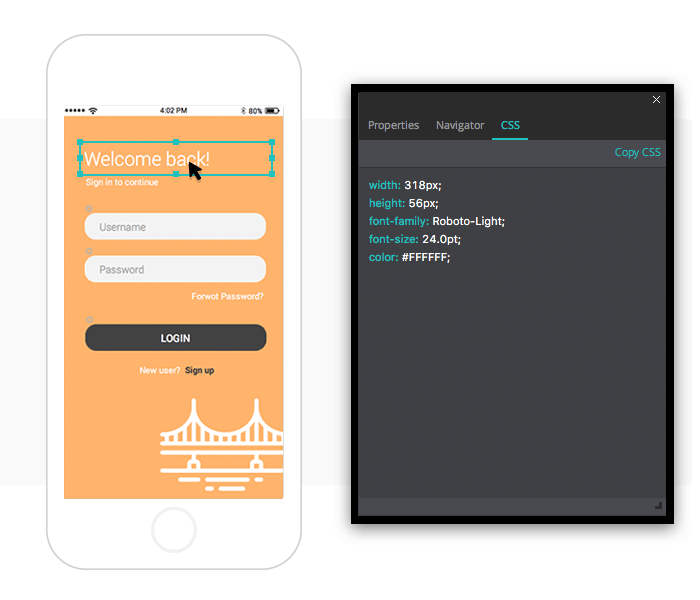 Scenario comments
You can now add comments and replies to the Scenarios tab in Justinmind, and to prototypes in online simulation, as in the user interface.
Multi-target events
Events can now be allocated to more than one UI element in the canvas. Events such as Show, Hide, Move and Resize can be spread across UI elements in the same event creation, to save you time in the interaction process.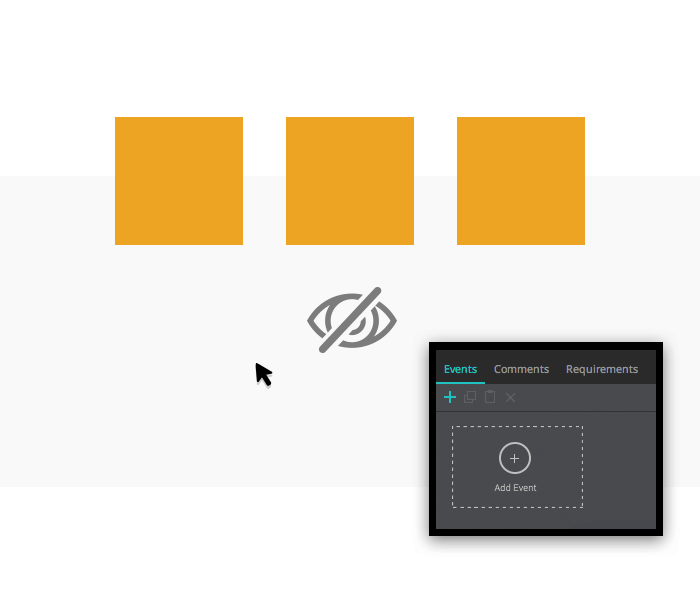 Updates to events in templates
You can now add events to elements in a screen with any of your default templates, or templates you have created yourself, as the event target.
Additionally, the multi-target events work with templates too! Add the same event to multiple targets inside templates with this update.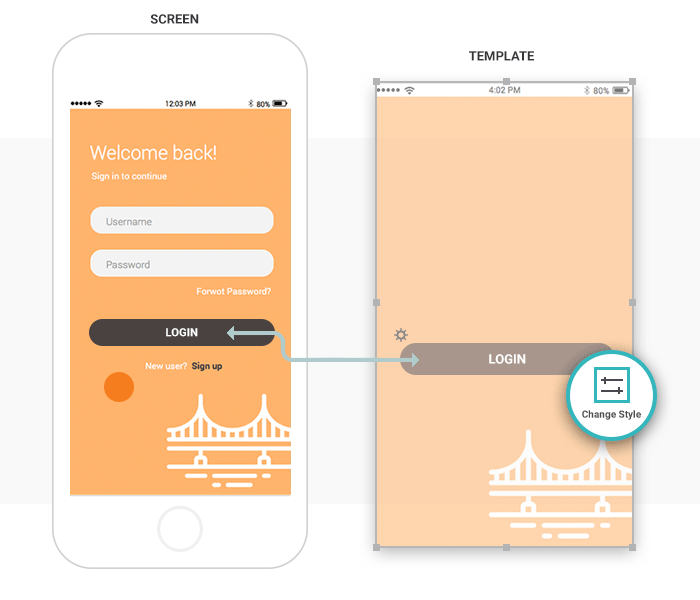 Really helpful tooltips for the main menu
We gave our menu bar a bit of a makeover and now when you hover over our text and fill color drop down lists, a tooltip will tell you the color properties (hex color code) of the selected UI element.
An additional update related to Hex: you can now copy and paste Hex colors from other design tools (Photoshop, Illustrator, Sketch etc.) with the hashtag (#) included – aces! (Hashtags weren't previously recognized).
 
Save images to your computer
There is a new button in the Properties panel that when an image is selected, allows you to save the image or icon to your computer. This is great for when you need to pass on an image to a colleague without noting down style or properties adjustments.
Tip: save SVG files as PNG if you want the image to retain its color properties.
Bug fixes
We've been doing some spring cleaning, tidying up bits and pieces. Check out our latest bug fixes below:
Fixed the problem of multiple sign ins that some users were experiencing with our update last month.
Fixed simulation issues in iOS prototypes that prevented click events from being executed.
Dynamic panel hierarchy can now be modified in the Outline tab.
Fixed a bug related to images displayed in Set Value events.
Problem related to reverting delete actions on screens has been fixed.
Fixed issue with JIRA and TFS plugins where issue types were always converted to 'task' – they now remain as in source.
Fixed style of iOS checkboxes in simulation.
Fixed crash related to fonts and styles when not available.
Fixed HiDPi issue with drop downs.
Fixed copy and paste issue when clipboard was empty.
Fixed issue with datagrids' pagination when datagrids were nested.
The drag and drop feature for links between components in your scenarios has been improved.
Upon exporting documentation to MS Word, the order will reflect that of the Screen's panel, instead of alphabetical order.
Update your Justinmind prototyping tool now and take advantage of all these great updates! You can do so by clicking on the link below. 

FOUND THIS USEFUL? SHARE WITH
Emily Grace Adiseshiah
Emily is Marketing Content Editor at Justinmind
Related Content
We are proud to introduce the new Justinmind 9.2. Enjoy new features, many improvements and a better performance for truly powerful prototypes.

Get Justinmind 9 for fast, intuitive prototyping and frictionless developer handoff. Produce pixel-perfect prototypes with many new design features.

Take your prototypes to the next level with an enhanced Photoshop plugin, polished Material Design 2 UI kit and new native application feature. Welcome to Justinmind...