Justinmind New Release: Requirements simulation & resizing tables

Requirements simulation, brand new resizing settings for tables and all new and improved iOS & Android UI elements!
Hello summer! We've been making the most of the heat, cooking up some exciting new features for your Justinmind wireframes and prototypes. Read on for all the details about our brand new features as well as some pretty awesome bug fixes!
Simulate Requirements in your prototypes
For Justinmind Enterprise users, we've added even more functionality to our Requirements features. Similarly to the scenario update in this release, you can now view your requirements in relation to their components in simulation mode. This means that you can easily flip between screen, scenario and requirement simulation within the same window, keeping an eye on all the details!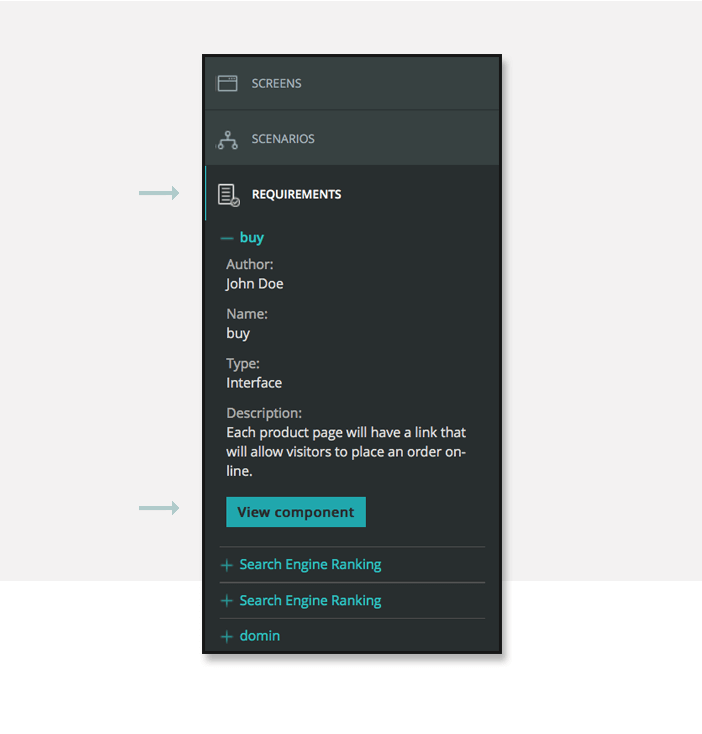 Note that the layout of the Simulation window has changed from horizontal tabs to a vertical navigation bar that allows you to switch between screen, scenario and requirement simulation quickly and easily. If you have created a requirement via a UI element in the Interface tab, when you click on the requirement in the navigation bar, the corresponding UI element in the simulation viewer will be highlighted in green, signifying that this is the component to which the requirement relates.
New resize settings for Tables in your wireframes
When composing a table using the table widget, you can now resize individual cells as well as the whole table, or one or more rows or columns. The added flexibility aims at improving readability and the visual effect of your prototype as you need.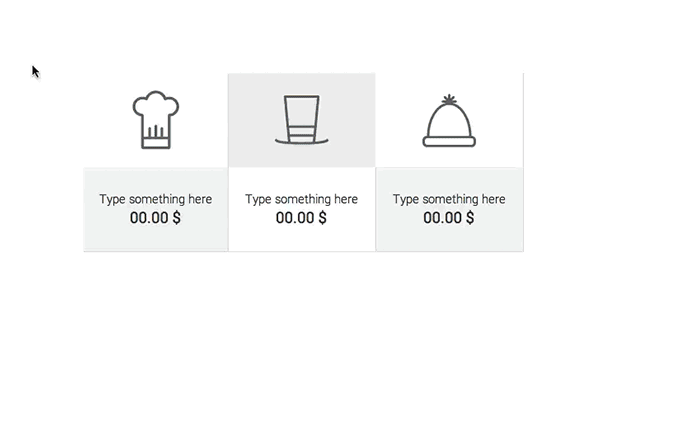 New iOS9 and Android icons for your mockups
We've re-built all of our "iOS9 Icons" and "Android Icons" widget libraries with SVG vectors, whereas before they were made using labels. The great thing about using SVG vectors is that you can personalize your UI elements more easily, adding color and scaling them as needed.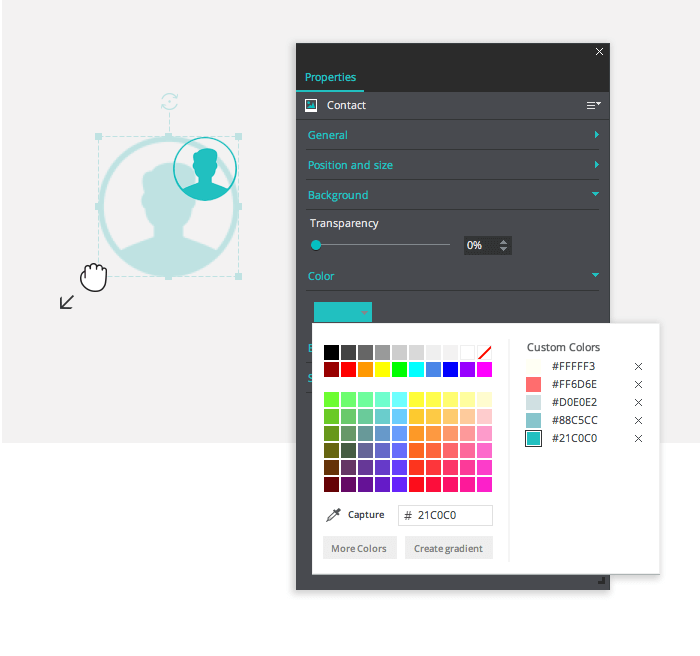 Bug fixes
Apart from the above, we've fixed some bugs that our users had given us feedback about! Check them out below:
Screen, Templates, Masters, Requirements and Comments categories can now be shared through our Teamwork features.
We've fixed a bug that prevented screen templates from being shared in prototypes.
Dropdowns had a "blank row" in the High DPI version of Justinmind. This has now been fixed.
You can now add SVG vectors to data masters as you can with Image widgets.
SVG vectors encoded with UTF-16 were not displaying correctly on simulation, this has now been fixed.
We've fixed the bug with check boxes in "Recover prototype".
Finally, all interface components that are linked to scenarios are now functioning properly.
So don't wait any longer! Update your version of Justinmind or download it by clicking the link below now!

FOUND THIS USEFUL? SHARE WITH
Emily Grace Adiseshiah
Emily is Marketing Content Editor at Justinmind
Related Content
Justinmind 9.4 is all about the marriage of interactive prototyping with UI design - check out an update that will change the way you create things.

Get Justinmind 9.3 - a more powerful prototyping experience, the power to convert data lists and grids to reusable widgets, easy image exports and more

We are proud to introduce the new Justinmind 9.2. Enjoy new features, many improvements and a better performance for truly powerful prototypes.