Justinmind v6.9.1 – A better high-fidelity wireframing tool
Today we're launching a new release of Justinmind, to further improve your high-fidelity wireframing tool. We've introduced some bug fixes and usability improvements, and a small feature improvement to the Input text field widget that some of you had requested.
New input types for the Input text field widget
As you know, we're always listening to Justinminders and we're happy to make all the requested improvements bit by bit. With what was essentially a "maintenance" release, we found some time to add a nice 'detail' feature that some users requested and surely all of you will appreciate.
The Input text field, up to now, has had 3 different input type options: Text, Text area and password. With this new release, we've added 3 further input types: number, email, URL. What's the big deal? Well, nothing so big really, but it's an awesome detail!
You will appreciate it especially when simulating mobile and app wireframes and prototypes on your actual device or on Justinmind's internal simulator. When entering a value in an input field, if the 'number' type has been selected, the numeric keyboard will show up; if the 'email' type, the keyboard with an @ symbol; if the 'URL' type, the keyboard with a .com key.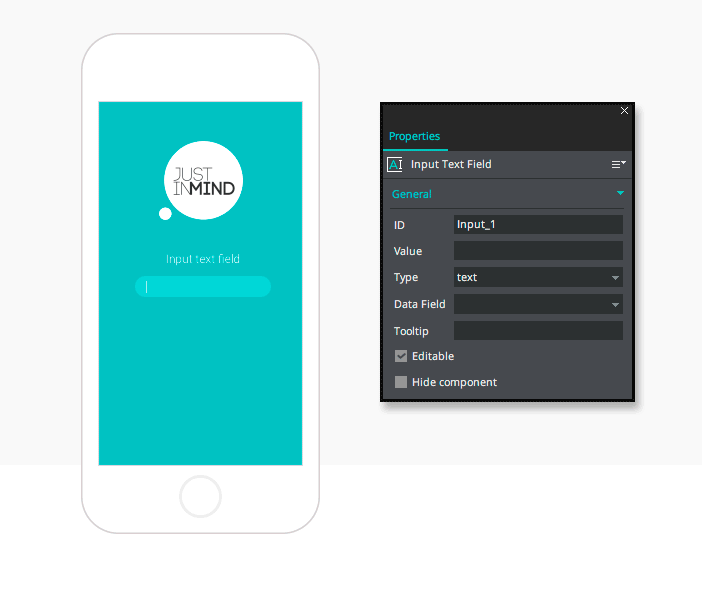 Another subtle and clever detail that makes Justinmind the best tool for designing high-fidelity wireframes and prototypes out there!
Bug fixes and usability improvements
As for the rest, this release has been dedicated to fixing some bugs that you might or might not have noticed in the past releases.
Specifically, we've resolved the issue with the panel selection within Dynamic panels, when setting the target of an action in the Events dialog. Furthermore, we fixed the zoom when editing a text component. 
Overall, we've made a few improvements that will make your experience a much better one, so we highly recommend that you install this new version, and keep on reporting bugs and suggesting desired features to us.
We're all ears, eager to offer you a continually renewed and richer tool for your prototyping and wireframing needs!

FOUND THIS USEFUL? SHARE WITH
Daniela Castrataro
Daniela is Content Editor at Justinmind
Related Content
More power to Photoshop users with Justinmind 8.7

Take your prototypes to the next level with an enhanced Photoshop plugin, polished Material Design 2 UI kit and new native application feature. Welcome to Justinmind...

Design beautiful apps for iOS 12 with Justinmind 8.6

iOS 12 UI kit, new keyboard shortcuts, SAML authentication and full macOS Mojave compatibility. It's Justinmind 8.6.