Justinmind v6.8: 'Rotate' action and Apple Watch widget library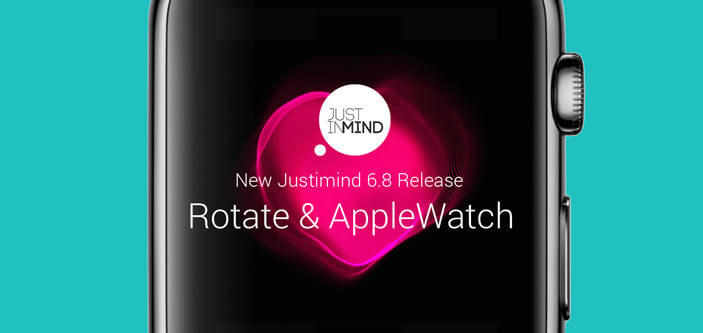 Post-vacation blues? Smile, Justinmind is here with a brand new release to cheer you up!
The new version includes 'Rotate' as a default action, and an Apple Watch widget library, as well as various bug fixes to improve your experience when building fully interactive wireframes and prototypes.
Let's have a closer look at Justinmind v6.8!
'Rotate' becomes a default action
Many of you have been asking for it and here it comes: 'Rotate' has now become a default action in Justinmind's events.
Up until now, you've been able to rotate an image, a text or shape by any number of degrees in the Properties tab or using a "Change Style" event.
With this new release, it's possible to rotate widgets using a specific 'Rotate' action that is available in the Events dialog. You'll be able to apply it not only to images, texts and shapes widgets, but also to Dynamic panels and groups of elements, which will rotate at the event trigger of your choice.
As a default action, easing effects and animations can be applied to the "Rotate" event. Additionally, rotation values can be set as a fixed number, an offset value, or an expression.
As you can see, you'll be able to create more and more interactive wireframes and prototypes.
Check out the example below.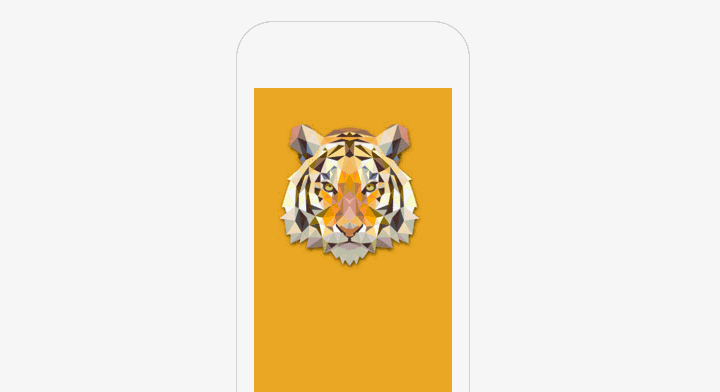 Apple Watch widget library
Here at Justinmind we pride ourselves on being up-to-the-minute. Wearable Technology is on the rise, and the smartwatch Apple Watch quickly became the bestselling wearable device, with millions of devices already sold worldwide. That's why with this release we're offering an amazing library of more than 100 widgets for Apple Watch, carefully crafted for you by our in-house designers.
The new library includes a collection of pre-built screens and icons that you can use to build an Apple Watch app in practically no time. You will find a great variety of standard icons and, at the same time, you will be able to customize them to support your UI and UX. In fact, all the elements in the Apple Watch widget library have been designed directly in Justinmind and, as such, can be completely personalized to allow precision scaling and the highest quality at any size.
For instance, for the most recent widget libraries, the Apple Watch icons are available in webfont format, so that you can quickly and easily edit their color, size and shadow to fit your design guidelines and enhance brand consistency. The UI Kit is compatible with Sketch, Illustrator and Photoshop.
At the moment, you can download Justinmind Apple Watch Widget Library here and create a custom canvas to design an Apple Watch app prototype. However, with the next releases, the Apple Watch library will be integrated in Justinmind editor, and you will be able to start a prototype from a pre-designed Apple Watch screen.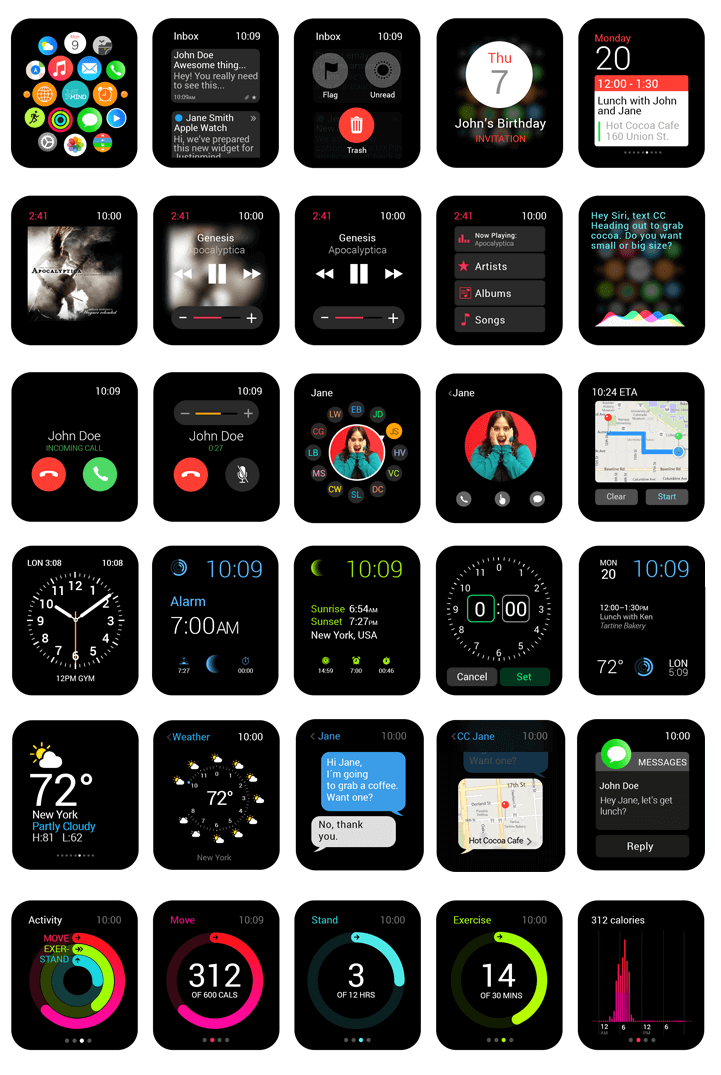 Bug fixes and usability improvements
Last but not least, we've fixed a series of bugs, so you can have an even more enjoyable prototyping experience.
In particular, we fixed an annoying bug that appeared when selecting a group item – which some of you kindly reported – thus further improving your workflow.
That's all for now, and there's nothing left for you to do but to download the new version and let us know what you think about it. Happy prototyping!
FOUND THIS USEFUL? SHARE WITH
Daniela Castrataro
Daniela is Content Editor at Justinmind
Related Content
More power to Photoshop users with Justinmind 8.7

Take your prototypes to the next level with an enhanced Photoshop plugin, polished Material Design 2 UI kit and new native application feature. Welcome to Justinmind...

Design beautiful apps for iOS 12 with Justinmind 8.6

iOS 12 UI kit, new keyboard shortcuts, SAML authentication and full macOS Mojave compatibility. It's Justinmind 8.6.