Holistic UX with Samsung's Senior UX Designer Julian Caraulani

Smart technologies, power prototyping and what the emergence of slow UX means for designers: Q&A with Samsung's Senior UX Designer Julian Caraulani
Julian Caraulani is Senior UX Designer at Samsung. Over the past few months, his focus has been on bringing device design into the future through user-centered methodologies that foster strategic innovation.
This week Justinmind spoke with Julian about how holistic UX principles are shaping his perception of digital design and the importance of prototyping in his workflow. Julian also offers his insights into the use of smart technology at Samsung electronics as well as the emergence of slow UX and mixed reality, and what this means for designers everywhere.
Read on for all the gossip.
 What's a day like for Samsung's Senior UX Designer? How do you organize your team?
[bctt tweet="The brain never stops trying to resolve UX challenges" username="just_in_mind"]
I usually start the day with an open conversation with my team. At Samsung, we try to avoid formalising our process too much (no stand-ups or rigid meetings), as designers can sometimes become slaves to the process, when it should be the other way around. Those conversations include everything from the project catch-ups, to industry news that we find interesting and even ideas that have snuck in from outside the office.
This tends to encourage people to open up about unusual connections between work and all other experiences they have on a daily basis. The brain never stops trying to resolve UX challenges, make or break patterns – and often the best ideas come to mind when you stop looking for them.
What role does prototyping play in your UX design process?
[bctt tweet="A process that is not critically dependent on prototyping is not a UX process." username="just_in_mind"]
The design process and prototyping are inseparable, and interdependent on each other. A principle that never aims to manifest itself into the real world is at best just a philosophical statement.
---
Download Justinmind and make prototyping part of your design process
---
You say that context is king. Is there such a thing as the perfect process for a UI UX designer?
I would have to say that there is no all-in-one solution when it comes to UX. The perfect UX is not only unrealistic, but it also misleads designers and gets them into a "paralysis through analysis" state. Users are smarter than we think, and forgive areas in need of improvement if the core experience shows care and focus.
They also pick up the hundreds of 'Nos' that accompany a single 'Yes' for a feature that is properly considered end-to-end. I would even commit a UX design heresy and say that sometimes imperfections can give a product character, if the user perceives its genuine intention –to serve their needs first. Of course, that will never be an excuse for a broken product, so generally I strive for the best I can do, all constraints considered.
Then, there is the emotional aspect which a lot of processes disregard and place in secondary position. How would you feel about a product that gets you where you want to go, but does so in the most boring, dry and predictable way possible? This is why "slow UX" is an emerging trend. The efficiency that UXers have slaved over for almost a decade is now being booted out by digital experiences that slow things down deliberately.
Do you have a holistic approach carrying out UX design work?
I never start a project before condensing all the information associated with it. Then, I like to break everything down into a small phrase, ideally a metaphor, which represents my project goals. A metaphor isn't just the North Star of user experience, it's also an effective way of communicating your ideas to users, stakeholders, and other designers without losing key information along the way.
For example, the scope of Snapchat stories can be summarised like so: "Develop feature that appeals to gen Z, incorporates all the latest chat trends and allows users to intuitively and creatively reach out to their peers with as little friction possible". Or, it can be broken down: "Augment the nature of organic memories (i.e. imperfect, spontaneous, ephemeral, vulnerable and crude) through software."
I also find it useful to map out the user journey and then develop it as a story. As humans, we are built with an inherent need for understanding the journeys we embark on, the paths we need to take and what we'll find when we reach our destination.  Many of the UX heuristics that Jakob Nielsen pioneered derive from storytelling principles plus user observation that UXers thrive on. Just think about the sheer number of user journeys and metaphors we've incorporated into our digital products to make them user-friendly: the Desktop, the Folders, the UI buttons, the links, and the breadcrumbs – they all help to remove layers of abstraction and inform users of how to get from Point A to B.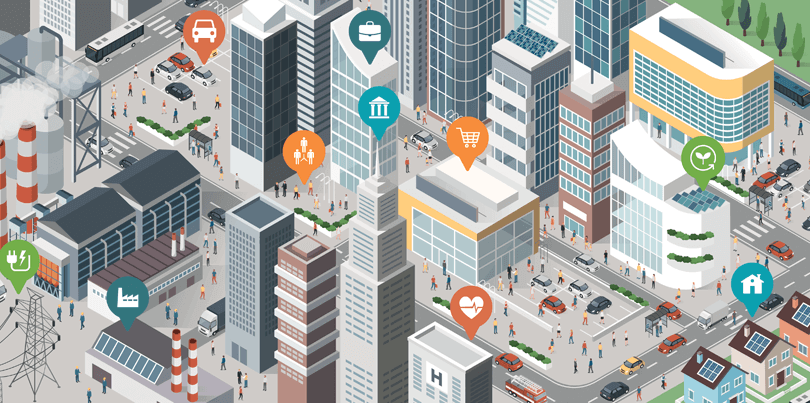 You'll be talking about smart technologies at MUX. How is Samsung leveraging IoT technologies in order to innovate?
Samsung is a powerhouse of hardware and software in the connected objects space. The first step to coherent Internet of Things ecosystems is cross-compatibility. We at Samsung feel very privileged to be able to both manufacture and unify all key objects within a household and make them talk to each other seamlessly.
It's like a pyramid: the top of the pyramid is Bixby – Samsung's AI assistant, the interface that connects this entire chain.  The second core element is cloud computing – which relies on the 5G infrastructure to become ubiquitous – where there are big investments happening. Samsung also just opened up a freshly-baked API and documentation portal for partners that allows any start-up to merge with the ecosystem.
All these converge towards extending human senses within our environment, and encouraging dialog.
Which talk at MUX are you most interested in checking out, and why?
I am humbled to be sharing the stage with such awesome user experience experts. I am a huge Airbnb fan, and I am very interested in what Vibha Bamba & Sukhada Jog have to say about the future of travelling.
---
Download Justinmind and improve design-development collaboration
---
Tell us more about how you've adapted research tools to fit core UCI methodologies at Orange.
If you are wondering where my obsession with metaphors and storytelling journeys come from, it's actually the aftermath of a number of user-centred design/innovation methodologies (such as the double-diamond UCI methodology, Kanban etc.). These methodologies didn't work in the realm of IOT and contextual AI.
To put it into perspective, imagine mapping and prioritising features for a customer that uses a primary (phone) secondary ( tablet/laptop) and tertiary (Alexa, etc.) device to interact with an ever-expanding universe of compatible connected objects, within an ever expanding universe of apps, 24h/day, 7 days/week, throughout his entire lifetime.
Add to that the number of other users that the user interacts with. The emerging smart city ecosystem that he operates in is changing continuously and you face an intricate mesh of complexities that can take forever to make sense of.
Metaphors married with business objectives = my secret research sauce.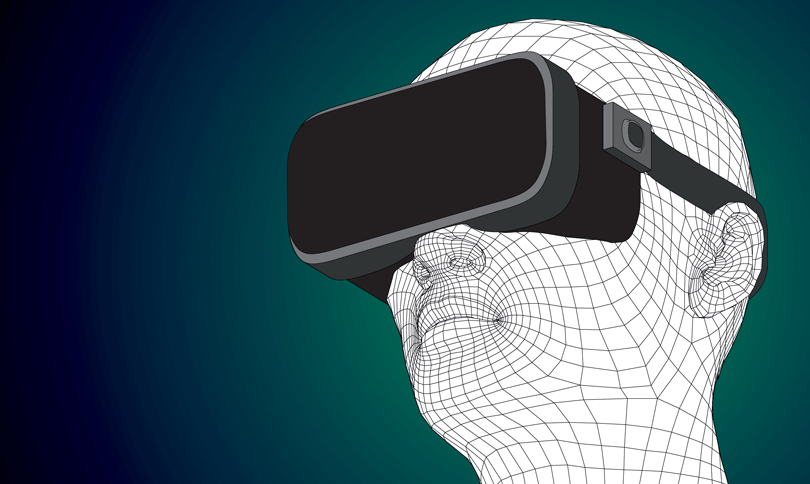 You went from UX Design freelance to working closely with the development team at telecommunications giant, Orange. What would you say is the most challenging thing about working head-on with development teams?
Corporations like to outsource a lot, and that is a real challenge for designers, as they are often left out of agile development sprints. I found that pro-activeness is not only a virtue in these environments, it's how you survive.
Engineers like to solve problems, but do not always prioritise UX. The secret is to fight for a sprint 0 in every project you take part in. That ensures both the look and feel, as well as the overall vision is baked into all subsequent versions that developers work on – however crude they might be. It's the old 80/20 rule, where 80% of the work needs to happen before any code is written.

FOUND THIS USEFUL? SHARE WITH
Emily Grace Adiseshiah
Emily is Marketing Content Editor at Justinmind
Related Content
Facebook: the role of content strategy in design

The important role content plays in UX becomes more evident with each passing day. In this talk we welcomed Product Designers and Content Strategists from Facebook to talk to us about the inextricable link between these two disciplines.

Userzoom: UX research for updates that matter

Product updates are common - but only real data leads us to updates that users can love. Userzoom shares their roadmap for constant improvement!